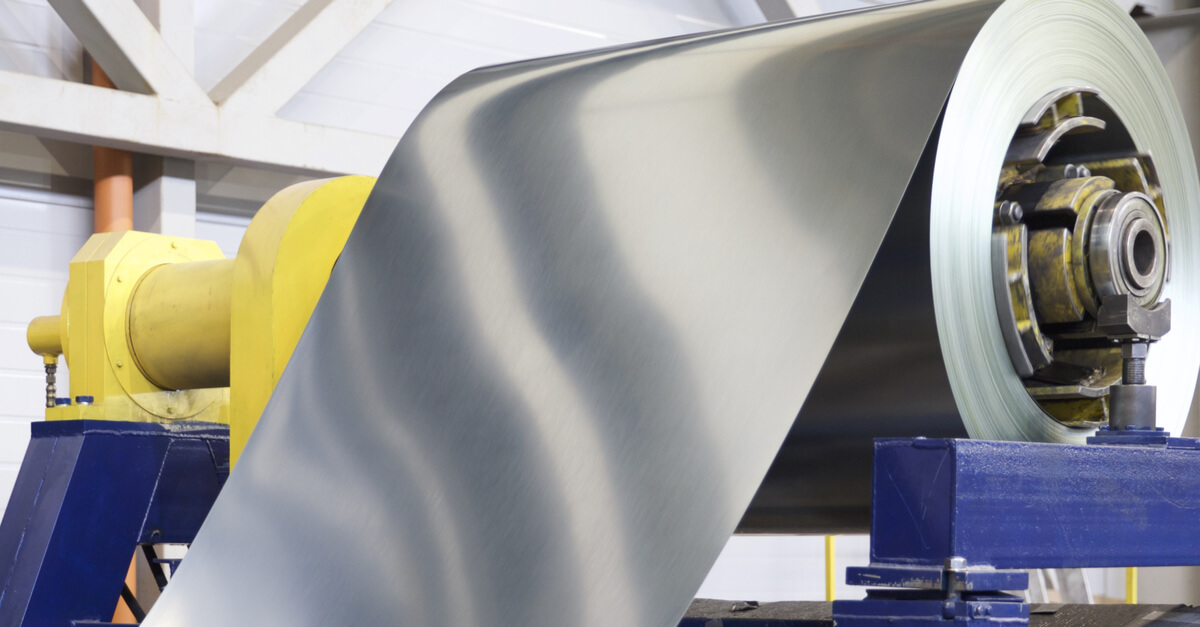 One third of the total volume of produced polymer-coated rolled products, i.e. up to 20 thousand tons, is expected to be exported
In 2021, domestic production of polymer-coated rolled products will reach approximately 60 thousand tons, of which 20 thousand tons will be exported. The total volume of the domestic market is unlikely to exceed 300 thousand tons.
Denys Rysukhin, CEO of Metipol, shared his insight during a meeting of the Committee for Roofing, Façade Structures and Lightweight Thin-walled Steel Structures of the Ukrainian Steel Construction Center association.
According to Mr Rysukhin, in 9M 2021 domestic production of polymer-coated rolled products totaled 45 thousand tons, 226 thousand tons was imported and 15.7 thousand tons exported.
Denys Rysukhin highlighted the following trends in the Ukrainian market of polymer-coated rolled products:
record-high imports of Chinese products in August–October of the current year;
low business activity in metal contracting with China for 2022 right before the introduction of export duties;
transition from long-term specifications to spot sales;
export-orientedness of domestic producers (15.7 thousand tons in 9M 2021 compared to 7.8 thousand tons in 2020);
significant contraction of the upper price segment due to the supply deficit in H1.
Right before the introduction of export duties for Chinese products, imports increased drastically — import volumes in Q3 totaled 125 thousand tons compared to 34 thousand tons in Q1.
Among the global trends, Mr Rysukhin highlights a significant increase in electricity prices, decarbonization of production and administrative impact on pricing. As a result, producers had to cut production or suspend production operations, introduce mark-ups etc. In turn, demand on the part of the automotive industry fell due to deficit of semiconductors, and a part of construction business consumers took a time out waiting for the prices to go down again.
Interestingly, while the expectations for the growth of the market of coated metals were somewhere around 5% at the beginning of the current year, the mid-year forecast degraded to negative.
As reported earlier, in December 2020, the Interdepartmental Commission on International Trade (ICIT) launched an anti-dumping investigation into Ukraine's imports of coated rolled products of carbon steel from China. The final decision in the investigation is expected to be adopted in December this year.
---
---