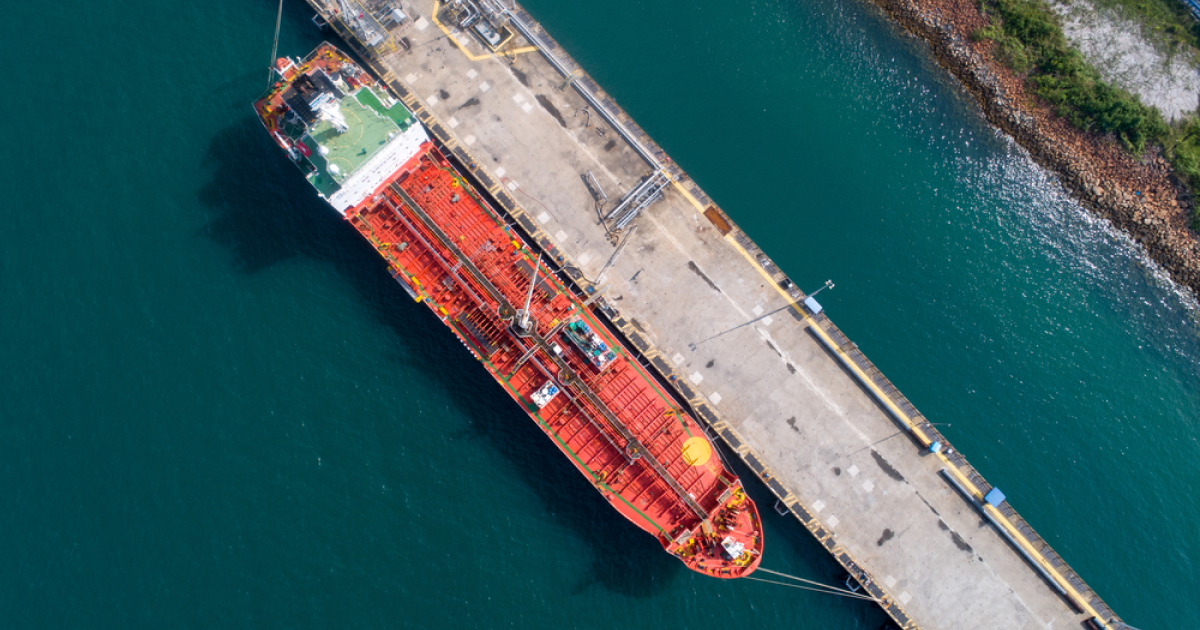 In the last week of June, the Capesize segment was characterized by mixed dynamics and fluctuating rates
At the beginning of the current week, July 3, 2023, the general index Baltic Dry (BDI), which includes rates for Capesize, Panamax and Supramax vessels, fell to its lowest level in two weeks due to a drop in demand across all segments to 1,068 points, down 23 points, or 2.1%, from the previous session.
Indexes
Index Panamax, which tracks coal and grain shipments from 60,000 tons to 70,000 tons, fell 16 points, or 1.6% – to 1,014 as of July 3 (the lowest since February 23). The average daily earnings in this segment amounted to $9.13 thousand.
Index Capesize, which tracks iron ore and coal shipments of 150,000 tons, fell 53 points, or 3.1% – to 1,651, its sixth straight session of decline. The average daily earnings for vessels of this class was almost $13,700, down $441 from the previous session.
As of June 30, the overall BDI index was down 21 points, or 1.9%, from the previous session at 1,091. It lost 12% for the week, but gained 11.7% for the month.
According to Baltic Exchange's data, in the last week of June, the Capesize segment on the markets of the Pacific and Atlantic oceans was characterized by mixed dynamics and rate fluctuations. The period got off to a relatively buoyant start as the leading players booked shipments from Western Australia to China along with tender cargoes and operator cargoes, but rates eased slightly.
By mid-week, the Pacific region saw minimal activity ahead of the traditional holiday in Singapore. In the Atlantic, the mood worsened during the week. For Panamax class vessels, the week was rather negative, as rates decreased in all segments during this period.
Forecasts
Maritime trade in iron ore and coal is heavily dependent on China's industrial production, writes ING Think. The opening of the PRC economy helped increase trade volumes in 2023. But the economic recovery in the country, and therefore the demand for steel, was weaker than expected.
However, domestic demand for raw materials in the Chinese market, stimulated by the government, continues to support massive cargo flows, with the bulker segment benefiting in particular. Thus, despite the announced climate goals, China continues to open coal-fired power plants (in 2022, such facilities with a capacity of at least 50 GW were put into operation), which leads to additional demand for thermal coal.
China has also lifted an unofficial ban on coal and iron ore imports from Australia, affecting bulker routes. However, the net impact of this factor in terms of tonnage is limited as trade has been shifted to Indonesia and other parts of the world. In addition, coal has temporarily returned to Europe due to the energy crisis, but demand for it may decline again in 2024.
As a weekly report from shipbroker Intermodal noted, informs Hellenic Shipping News, hopes to overcome the current slump in the dry cargo market are usually attributed to the recovery of demand in China. However, statistics show that Chinese demand for iron ore and coal is not weak. So the negative trade activity can be attributed to a variety of factors, including a decline in European coal demand and grain export activity, as well as a return to normal load levels.
The supply of coal to China is currently becoming one of the main factors in the dry cargo market. According to Intermodal data, sea imports to this country in 5 months of 2023 increased by 97.3% y/y – up to 142.26 million tons, which indicates a change in cargo flows and demand for the corresponding vessels. At the same time, Chinese steel producers increased their total iron ore import by 7.7% year-on-year – to 480.75 million tons in January-May.
As GMK Center reported earlier, first quarter of 2023 became traditionally less active for the dry cargo market. In forecasts for the second quarter, analysts and industry players in general continued to rely on China's prospects, changes in the country's real estate market and demand for iron ore and coal in the PRC.
---
---