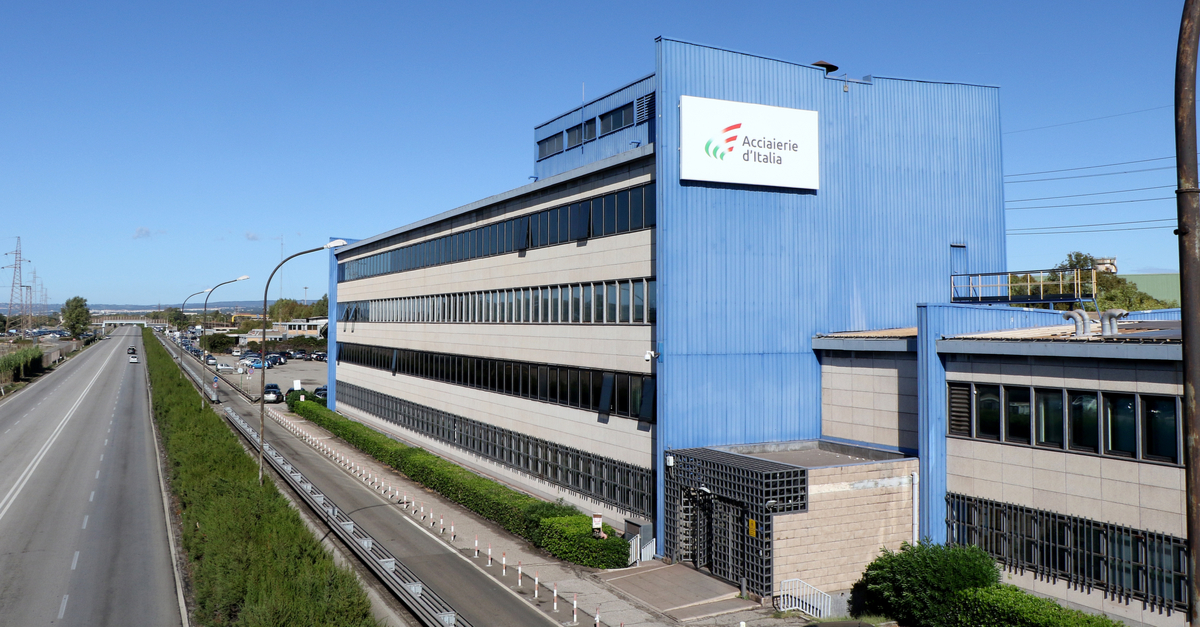 The workers are asking the government to inject funds into the company according to the initial commitments
Workers at the Italian steel company Acciaierie d'Italia (Adi) are demanding prompt government intervention to save the company. Eurometal reports about it with the reference to Kallanish.
Currently, the steel plant in Taranto is operating with two blast furnaces, almost all finishing lines are idle, according to the UILM trade union. In March 2022, the company announced that it would increase production to 5.7 million tons, currently the volume is slightly more than 3 million tons.
The workers are asking the government to honor its original commitment and pour money into the company so that ArcelorMittal becomes a minority shareholder, the sources said.
Acciaierie d'Italia is controlled by ArcelorMittal through Am InvestCo, a subsidiary of the corporation that agreed to acquire the former Ilva plant, and by the state through the national investment agency Invitalia. According to sources, the company really needs these funds due to financial difficulties.
Against the background of the liquidity crisis, the management of Acciaierie d'Italia recently decided to suspend the use of contractors (according to the Italian media, it is 145 related firms). This puts nearly 3,000 jobs and the continuity of production at risk. In addition, it is noted that the plant does not pay many of its debts.
In August 2022, Italian Minister of Economic Development Giancarlo Giorgetti announced that the Italian government would invest about €1 billion ($1.03 billion) in troubled steel sector. The funds will be released thanks to a decree called «Aiuti Bis» prepared by the agency to save the company.
In May 2022, Invitalia signed an agreement with joint venture partner ArcelorMittal to delay the completion of the acquisition of a controlling stake in Adi. According to the agreement between the parties from 2020, in 2021 Invitalia invested the first tranche of €400 million in AM InvestCo. This gave the agency joint control over the AM InvestCo.
The second tranche of up to €680 million was to be paid after the completion of the purchase of Ilva by AM InvestCo, the deadline was May 2022. This would increase Invitalia's stake in AM InvestCo to 60%, giving it control. However, the payment of the second tranche was postponed for two years, to the end of May 2024.
Italian Agenzia Nova writes, that the situation is complicated by tangled corporate relationships and existing court decisions related to the steel plants in Taranto.
As GMK Center reported earlier, Acciaierie d'Italia in August 2022 stopped the work of two blast furnaces due to low cash flow, weak market demand and high production costs. In 2021, the company produced more than 4 million tons of steel.
---
---