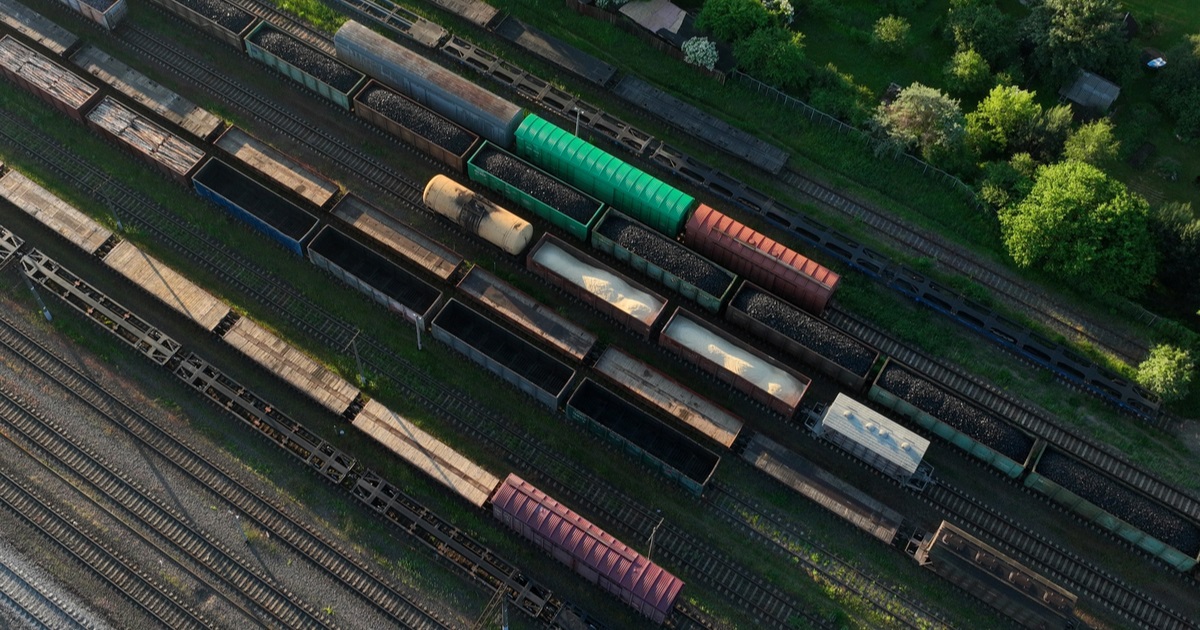 (c) shutterstock
At the same time, train queues were reduced by 30% in one and a half months
During the week from August 11 to 18, the number of railcars standing in line in the border crossings, despite the stable monthly dynamics of reduction, did not change. This was reported by Valery Tkachev, the deputy director of Ukrzaliznytsia's (UZ) commercial work department, informs industry publication Rail.insider.
According to him, as of August 18, almost 29,000 railcars are standing in the direction of border crossings.
"For 18 days in August, the queue was reduced by 2.6 thousand units of rolling stock. If at the beginning of the month 31,600 railcars were idle in the direction of border crossings, now there are 29,000 units. As for grain cargoes, here the queue reduction is 15% — from 10,000 to 8,500 railcars," the message informs.
Recently, there has been a significant decrease in the number of grain railcars in the direction of border crossings with Romania. This may be related to the fact that UZ has introduced new restrictions on cargo transportation to Romania through the territory of Moldova since August 15. In particular, at the Vadul-Siret-Dorneshta junction, the number of idle grain railcars decreased by 585 units. At the Dyakovo-Khalmeu crossing, the queue was reduced by 534 units. This is also connected with the introduction of conventional prohibitions on cargo delivery to border crossings.
Positive dynamics are also observed at the Mogilev-Podilskyi-Velchynets crossing (Moldova). Here, the queue of grain railcars was reduced by 233 items, or by 43%. This was positively influenced by engagement of UZ locomotives on the territory of Moldova, thanks to which it is possible to transfer about four to five trains every day (instead of one to two, as was before).
In general, queues of rolling stock with grain decreased at all junctions, except for the Yagodyn-Dorogusk crossing (Poland). There, the increase is 191 raicars — up to 1.2 thousand units.
On the other hand, hundreds of railcars loaded in April are still standing in queues.
As GMK Center reported earlier, the railcars queue in the direction of border crossings during July decreased by 23.6%, or by 9,731 railcars. The queue of railcars in the direction of border crossings has significantly reduced (from a queue of 41,294 railcars on 06/30/22 to 28,933 railcars on 08/11/22).
The main problem for exporting is the different track width. In Europe the width of the railway track is 1435 mm, while in Ukraine it is 1520 mm. According to industry sources, the total daily capacity of Ukrzaliznytsia and companies of neighboring countries to transfer rolling stock from 1,520 mm track gauge railcars to 1,435 mm gauge railcars is 175 cars. In fact, these are only three full-fledged trains with cargo.
According to UZ, more railcars can be rearranged on the border of Ukraine with Hungary (75 railcars per day), in particular at the Chop-Zakhon crossing (54 railcars). The potential of the Ukrainian-Romanian border is also high (70 railcars). Three border crossings between Ukraine and Poland make it possible to change trolleys every day on 61 railcars. In total, there are four points for transferring railcars from broad gauge to standard European gauge.
---
---