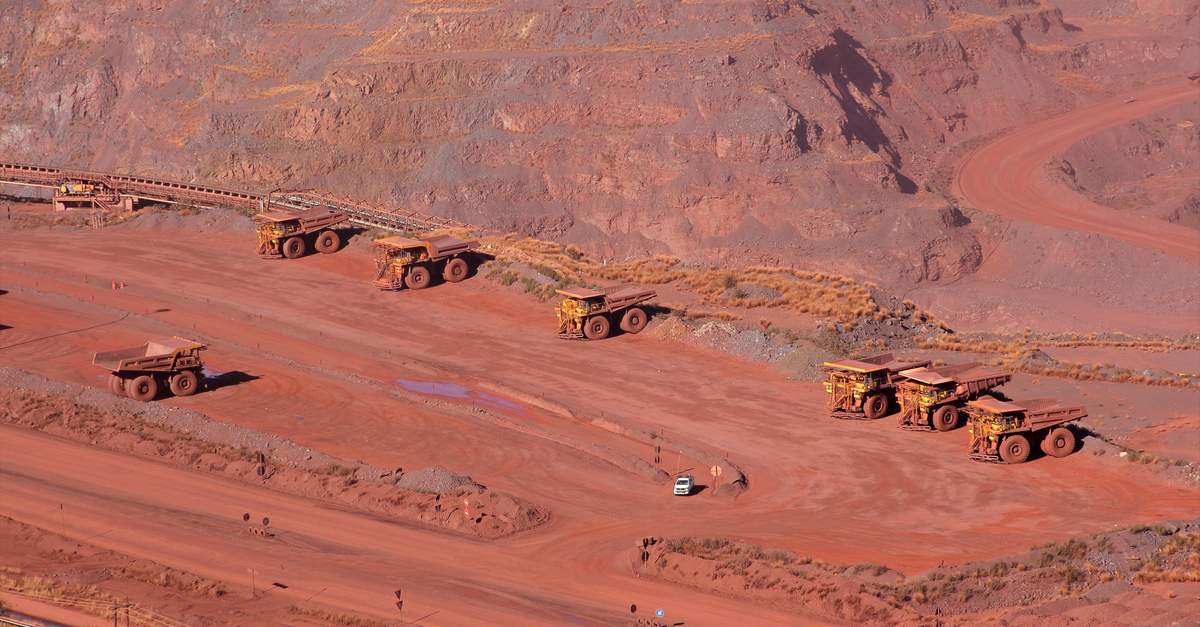 Anglo American's forecasts
Analysts believe that steel prices will be limited by the end of the year
With the beginning of the peak construction season in China, the demand for iron ore should have finally increased, but expectations did not come true. Bloomberg reports about it.
The peak of infrastructure construction and steel demand, which occurs in China in September and October, did not give relief to investors in the iron ore market. China's economy continues to struggle with a serious downturn in the real estate sector and quarantine restrictions.
Supposition that new funding for the real estate sector, which accounts for a third of China's steel consumption, would help revive demand, have not materialized. This did not happen even as the country's financial regulators tried to stop the liquidity crisis – six of China's largest banks were ordered to offer at least 600 billion yuan ($85 billion) in net funding.
China's steel mills usually replenish stocks of iron ore before national holidays in early October, but their profitability is decreasing and purchases are limited to necessities. In September 2022, China's PMI was 46.6, indicating a downward trend in the steel industry.
According to Tomas Gutierrez, an analyst at Kallanish Commodities, this is the worst autumn since 2015. Real estate is far too big a part of the whole economy and no other sector can expand rapidly enough to make up for lost construction steel demand. Seven years ago, there was also a sharp slowdown in China's plants and real estate. Global iron ore supplies were increasing rapidly, and futures were traded as high as $40/t.
The latest World Bank forecast shows that the country's economic growth will slow to 2.8% this year, compared to 8.1% in 2021. And these expectations will limit the growth of iron ore prices.
Analysts note that due to the economic prospects of the China, the prices of steel, the production of which in the country increased in September, will be limited. This raised concerns about oversupply. However, there is an optimistic forecast that prices may stabilize in the fourth quarter of 2022.
Kamal Ailani, senior analyst at McCloskey by OPIS, notes that iron ore prices are decreasing from current levels, but will be supported around $85/t in the fourth quarter of 2022.
On Tuesday, October 11, iron ore futures in Singapore fell by 2.8% – to $94.25 per ton.
As GMK Center reported earlier, iron ore futures on the Dalian Commodity Exchange for the week of September 20-27, 2022, increased by 3% compared to the previous week – to 718.5 yuan/t ($100.36/t). Iron ore prices increased on the background of capacity expansion by one of China's largest steelmakers. Steelworkers are increasing utilization levels, expecting to make money during the growth of construction activity in the peak season of September-October.
As GMK Center wrote before, Fitch lowered its short-term forecasts for iron ore prices for 2022 from $120/t to $115/t.
---
---