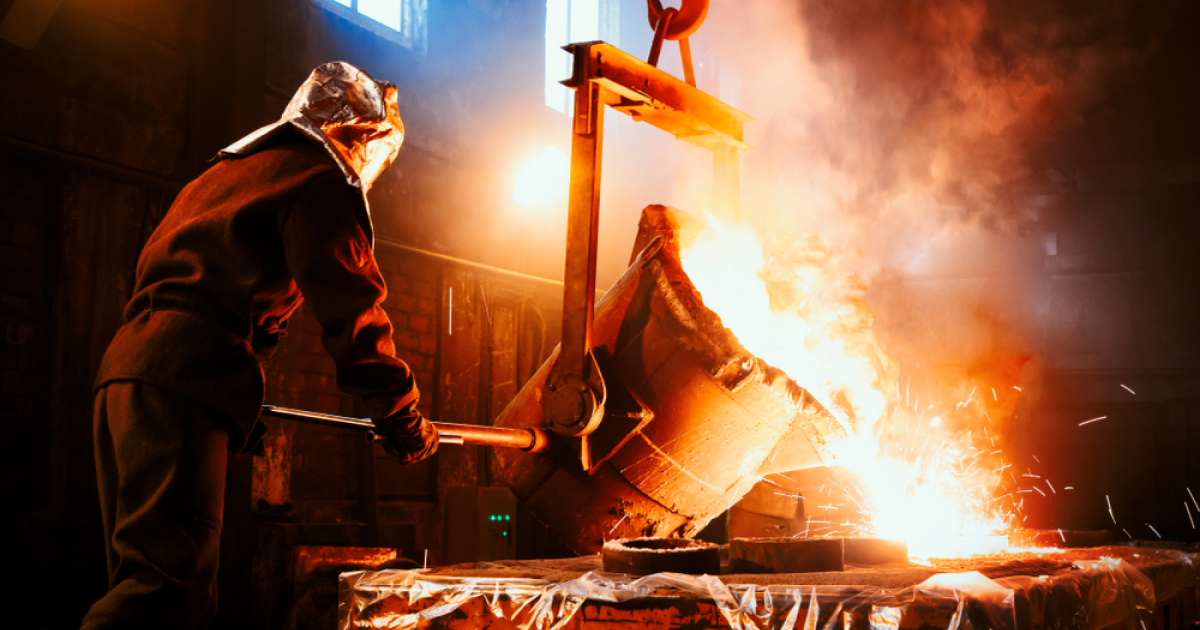 Steel production
The organization's steel committee is concerned about the growth of excess steelmaking capacity
The Steel Committee of the Organization for Economic Co-operation and Development (OECD) predicts that the global demand for steel will grow by only 1% in 2023 – in 2022 it decreased by 2.3%. It is stated in the application on the organization's website.
At its 93rd session, the OECD Steel Committee expressed deep concern about the aggression of the Russian Federation against Ukraine and its impact on the global steel and raw materials markets. The readiness to support Ukraine – a long-time member of the Committee – in the reconstruction and decarbonization of its steel industry is also emphasized.
2022 was a challenging year for the steel industry due to a global economic slowdown, high inflation, disruptions in supply chains and a downturn in the real estate market in China. The forecast for 2023, the statement says, remains weak.
"Rising interest rates and tightening monetary policy, persistently high inflation, weak consumer spending and high energy prices are likely to keep steel demand low," the statement said.
The OECD also expressed concern about further increases in excess steelmaking capacity. This raises the risk of future oversupply, disruptions in the steel trade and trade disputes. According to the Committee, in 2022, despite the market slowdown, global steelmaking capacity increased to 2.463 billion tons. At the same time, the gap between available capacity and last year's production increased from 516.9 million tons in 2021 to 632 million tons.
"As a result, average capacity utilization fell to 74.3%, which is not consistent with a healthy and financially viable steel industry that needs to invest in a low-carbon future and remain competitive against alternative materials," the statement said.
OECD analysis shows that in 2023-2025, 166.1 million tons of new steelmaking facilities will be put into operation. More than half of them are carbon-intensive, as investments in traditional blast furnaces and oxygen-converter furnaces are expected.
In addition, there is continued concern about China's steelmaking capacity, which will account for 47% of the global total in 2022, especially given the current market slowdown due to a weak real estate sector and a possible decline in steel demand in the coming years.
In response to current challenges, the Committee launched the Global Observatory of Steel Supply Chains, designed to assist OECD members and industry organizations in monitoring commodity markets and related policy measures in real time.
In addition, some ways of decarbonizing steel sector under conditions of fair competition between regions using different technologies were discussed, as well as the role of the Committee in this matter, including monitoring of different approaches to measuring emissions.
As GMK Center reported earlier, in 2022 world steel production decreased by 4.3% compared to 2021 – to 1.831 billion tons. The CIS countries and Ukraine for 2022 reduced the total production of steel by 20.2% y/y – to 85.2 million tons. This is evidenced by the global rating of 64 steel-producing countries of the World Steel Association.
---
---