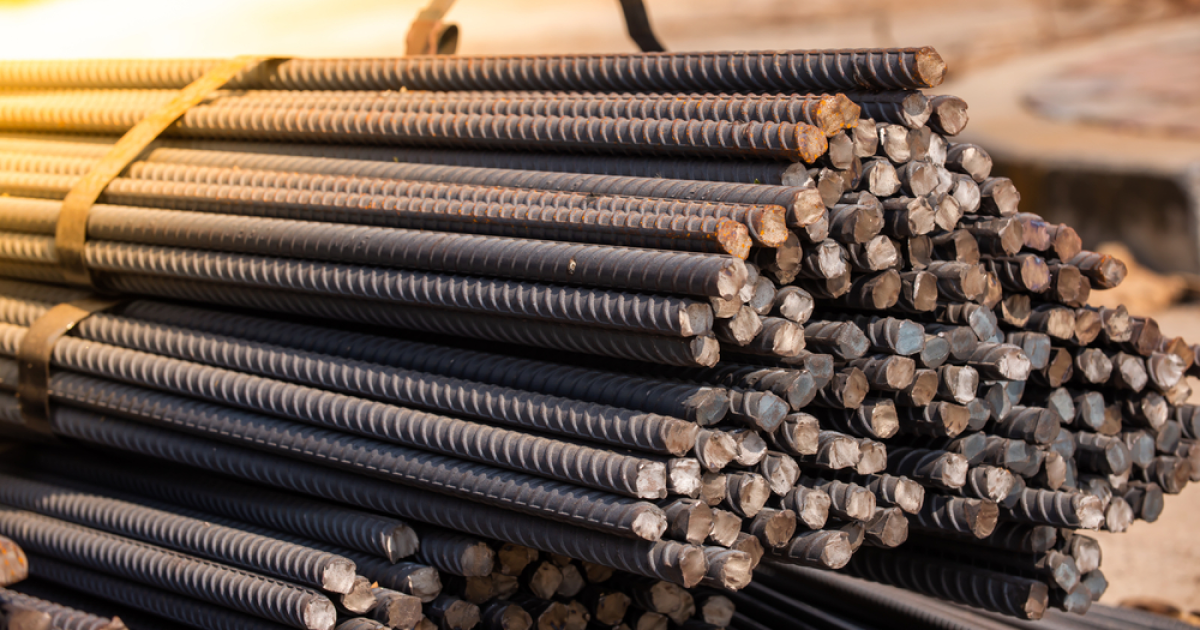 Rebar
European producers have not managed to increase prices, and the Asian market is defined with trends
In European countries – Italy, Spain, France, Germany – the rebar market slowed down in January due to low demand from the construction sector during the winter period. Producers have tried to increase prices, but at the moment they are unable to do so.
Italy. According to Fastmarkets, on the Italian rebar market the downtrend continued last week, buyers chose a waiting position. Some of them are suggesting that prices will be even lower in the coming weeks, as winter demand is very weak. At the same time, other sources are not sure about this, as they are convinced that producers will resist such a trend and demand higher prices.
In general, the drop in prices on the Italian market has been observed since mid-January. Thus, at the beginning of the month (January 6-13), rebar quotations were €760-790/t EXW, then, on January 27, it was €740-750/t.
Germany. According to Kallanish, German rebar market last week was marked by a small volume of purchases. Prices did not rise here, but their fall was not observed either.
In mid-December 2022, local plants announced a price increase – at that time, order portfolios were relatively full. However, the producers apparently failed to implement this plan. German plants, in particular, did not insist on higher prices because of their fall in Italy. The market eventually returned to late last year levels of €815/t delivered or less for large volumes. As the first two months are traditionally quiet for structural steel, sources do not expect significant changes in quotations until early spring. However, rising scrap prices may change the situation.
Turkiye. Turkish rebar producers stopped cutting prices last week due to the rising cost of imported scrap. At the end of January, sales of Turkish products to Yemen and Israel (permanent sales markets for the country) were reported at the level of $680-690/t FOB. Agreements with Romanian buyers were also discussed. However, it is about volumes that are not satisfactory for plant.
However, export demand remains weak. Due to the cost of production in Turkiye, which currently prevents them from lowering prices to the level of competitors, it is difficult for the country's plants to trade in the global market, in particular, to offer large tonnages to the Far East. Local producers are likely to focus on the domestic market for the time being. Demand here is better at the moment, but it is affected by seasonal fluctuations.
For Turkiye the acceptable price of rebar on the export market is at least $690/t FOB. However, the country recently announced a 12% reduction in electricity prices for industry starting from February 1. This follows a 16% decline in January this year. With the lower cost of energy, plants will be able to increase volumes and reduce the cost of production.
Asia. In Asia, the market remained calm last week. However, its members are currently back after a break due to the celebration of the Lunar New Year. After the festive period, rebar quotations are expected to increase, mainly due to the opening of China's domestic market and traders' optimism. But it is possible that later producers will be forced to drop prices depending on the level of sales. At the moment, steel plants are observing what the trends will be.
As GMK Center reported earlier, global scrap prices increased by $10/t on the background of demand recovery. Scrap quotations in Turkoye for the week of January 23-30, 2023, rose to $420/t.
---
---