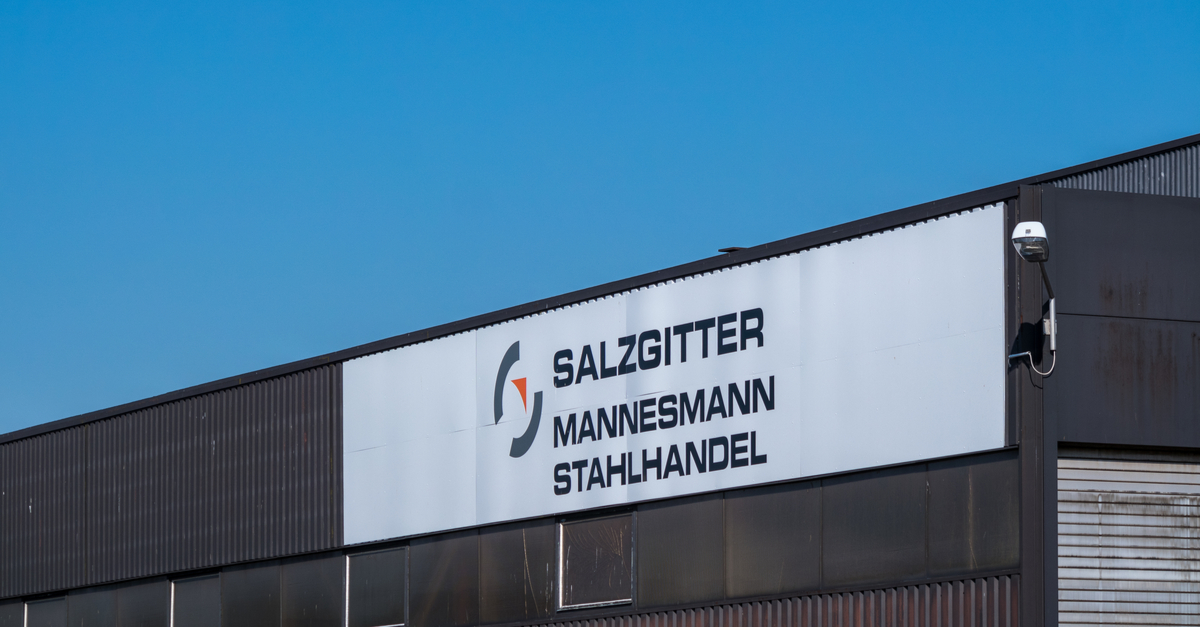 At the same time, financial indicators and the volume of external sales increased
The German company Salzgitter reduced its steel production by 6.1% y/y in 9 months of 2022 – to 4.76 million tons. The financial statement published by the company reports about it.
At the same time, the total volume of external sales for January-September increased by approximately 40% compared to the same period in 2021 – up to €9.8 billion ($9.7 billion). The EBITDA indicator increased by 61% y/y – up to almost €1.4 million.
Pre-tax revenue for the period rose to €1.1 billion ($1.13 billion) from €604.5 million in 9 months of 2021 amid a worsening economic situation. The company announced that these figures were mainly achieved by business units such as steel production and processing, as well as the trading unit, which benefited from record price increases for most steel products in the first half of 2022.
At the same time, Salzgitter CFO Burkhard Becker noted that the steel market slowed down in the summer of 2022 after a strong first half.
"Given the macroeconomic situation with high inflation in many parts of the world and the energy crisis, this trend is likely to continue," noted the top manager.
Burkhard Becker added: the company expects business to grow at a slower pace in the coming quarters due to the difficult political and economic situation. Salzgitter's expectations for the new financial year are restrained but not pessimistic.
In 2022, the Salzgitter Group expects sales volumes of €13 billion and EBITDA from €1.4 to €1.6 billion.
"These expectations are based on the assumption of continuous, unlimited availability of natural gas as a prerequisite for sustaining production. We clearly understand the risks associated with the war in Ukraine, which are practically impossible to quantify. The war has already caused a noticeable economic downturn and led to an increase in energy prices," the company's press release says.
As GMK Center reported earlier, ArcelorMittal Corporation for 9 months of 2022 reduced net sales by 17.1% compared to the same period of 2021 – to $9.04 billion. The company's EBITDA in January-September 2022 was $12.9 billion. This is 10% less than in the same period last year.
---
---