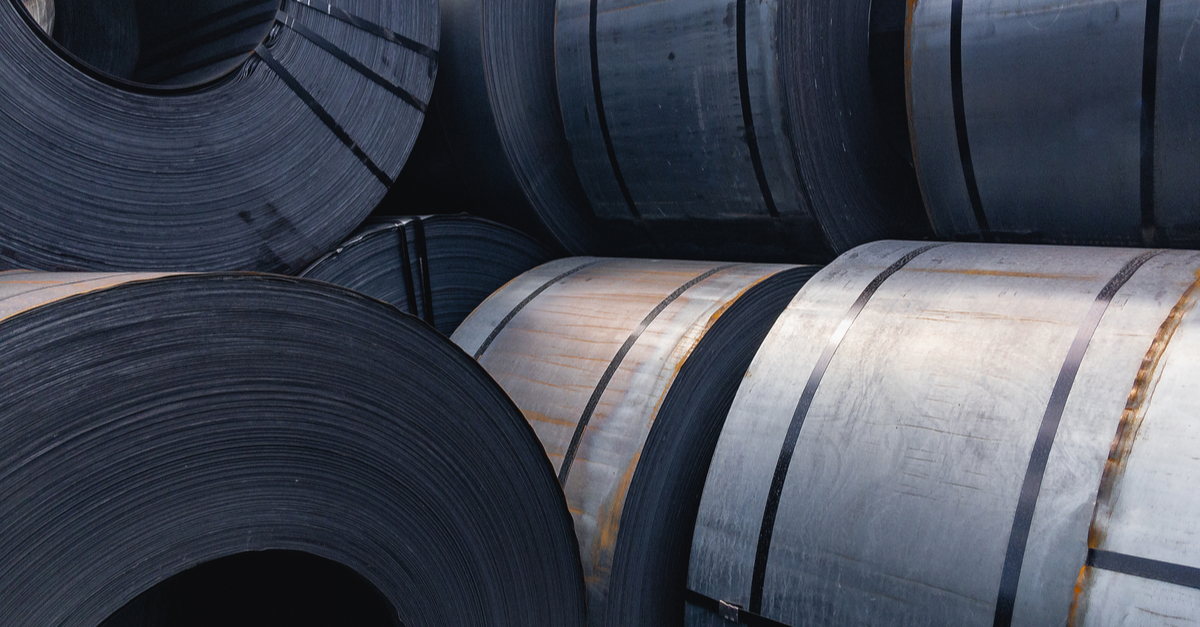 Supply of Asian imports increased in the EU market in October
Prices for hot-rolled coil (HRC) in northern Europe fell by €30/t – to €680-740/t exw during the week of October 14-21. This is evidenced by Kallanish price indicator.
Analysts cite low demand and orders from European enterprises as the reason for the fall in prices. While producers from northern Europe offer products at lower prices, Italian factories are trying to keep higher offers – €680–730/t.
The downtrend in the European market for hot rolled coil is observed throughout October due to a persistent lack of demand, despite the fact that some producers are ready to provide discounts to fill the order book.
European steelmakers have been forced to cut production amid high energy costs. This has led to increased interest among EU buyers for hot rolled coil originating in Asia.
In particular, in the last two weeks, the EU market has seen an increase in the number of offers to import Asian hot-rolled coils, for example from Japan, at competitive prices. This was discussed at the Kallanish Flat Steel 2022 conference, informs publication. Traders and service centers in southern Europe noted that Japanese offers fell to €640-650 per tonne CFR. Thus, the factories of this country tried to compensate for the slowdown in the domestic automotive sector, but this is temporary.
Experts noted at the conference, that the hot-rolled coil market is not yet ready for recovery, as European buyers have options compared to EU mill prices. In addition, according to the latest data, until October 17, only 13% of the available EU quotas for hot-rolled coil imports in the fourth quarter of 2022 were used.
AgrusMedia writes, that European steelworkers are now considering switching to short-term fixed price contracts, especially in the automotive sector, due to rising price volatility.
Producers are trying to strengthen their positions so as not to incur losses. They ask buyers for tough offers, adding tonnage and specifications, to decide if they can take the order. Customers who ordered hot-rolled coil delivery for December note that it is already available, and the lead time for many factories is only two weeks. Enterprises must have significant internal stocks of slabs in order to work in such a delivery window.
Hot-rolled coil price forecast in Asia for Q4 2022, according to S&P Global's data, also looked gloomy. In particular, demand for steel in the Chinese real estate and industrial sector is forecast to remain weak until the end of the year, despite efforts by the Chinese government to improve the economic situation. In India, domestic prices for hot-rolled coil are expected to remain in a limited range until the end of the year, due in part to export duties and the related export restrictions, SteelMint predicts.
"The EU economy is heading for a recession, and the European steel sector feels it. Efforts by central banks to curb inflation through monetary policy further exacerbate the economic downturn. Accordingly, the demand for steel products is deteriorating. The situation is being used by Asian producers, who do not experience the energy crisis as acutely as in the EU. However, the deterioration in demand for steel will eventually affect the volume of imports," said Andriy Glushchenko, an analyst at GMK Center.
As GMK Center reported earlier, some European steelmakers plan to raise prices for delivery hot-rolled coil in the first quarter of 2023. At the same time, the situation on the market is disappointing. Local rolled steel producers continue to offer discounts on products for December delivery in an effort to ensure sales amid low demand.
---
---