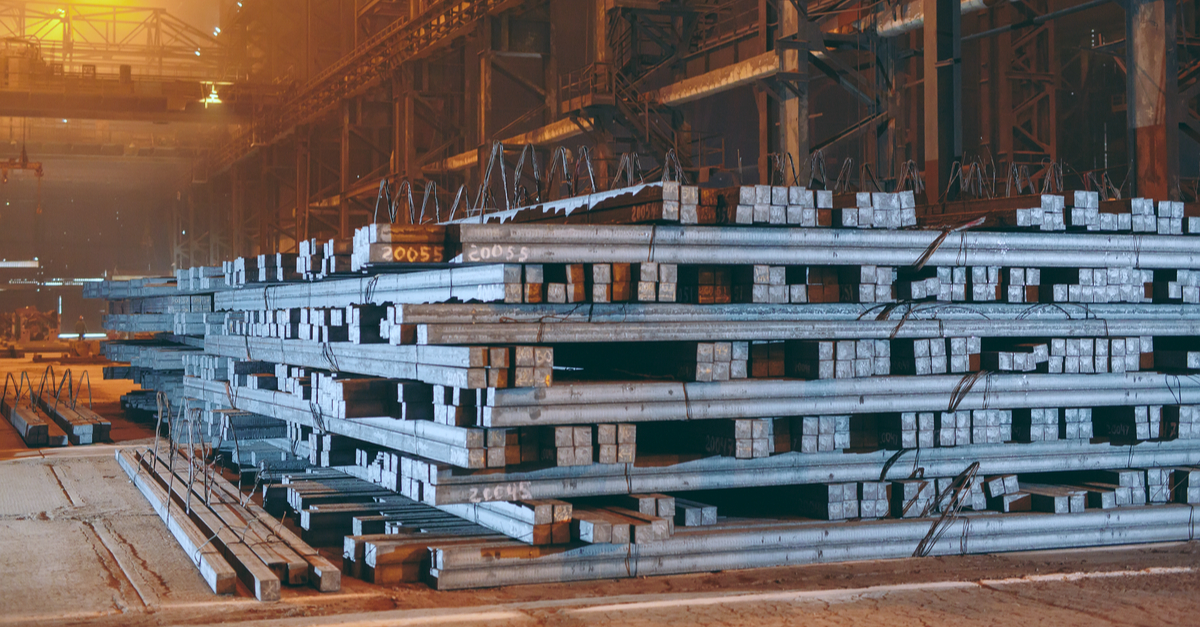 Semi-finished products
In March, deliveries of Ukrainian semi-finished products to EU countries fell by 13.5% m/m and by 37.6% y/y
In January-March 2023, the European Union reduced the import of semi-finished products from Ukraine by 58.6% in comparison with the same period in 2022 – to 209.95 thousand tons. In monetary terms, the import of products decreased by 63.8% y/y – to €114 million. This is evidenced by Eurostat data.
The largest importers of Ukrainian-made semi-finished products among the EU countries in the first quarter of 2023 were:
Poland – 101.73 thousand tons (+412.7% compared to January-March 2022);
Bulgaria – 53.4 thousand tons (-56.9% y/y);
Denmark – 17.74 thousand tons (did not import products in the 1st quarter of 2022);
Italy – 16.99 thousand tons (-94.5% y/y).
In March 2023, EU countries reduced imports of semi-finished products from Ukraine by 13.5% compared to February – to 61.22 thousand tons. Compared to March 2022, deliveries of Ukrainian products to European consumers decreased by 37.6%. The costs of European steelmakers on imports amounted to €33.28 million, which is 46.3% less compared to March 2022, and 10.5% less than February 2023.
In March 2023, Poland consumed 19.72 thousand tons of Ukrainian semi-finished products, which is 33.6% less compared to February and 28.5% more y/y. In March, Bulgaria reduced the import of semi-finished products from Ukraine by 5.5% m/m, but increased it by 182.1% y/y – up to 17.7 thousand tons. In March, Denmark imported 6.88 thousand tons of products, which is 25.6% less month-on-month, while in March 2022, semi-finished products of Ukrainian production were not delivered to the country. Italy consumed 7,000 products from Ukraine in a month (+0.3% m/m; -88.3% y/y).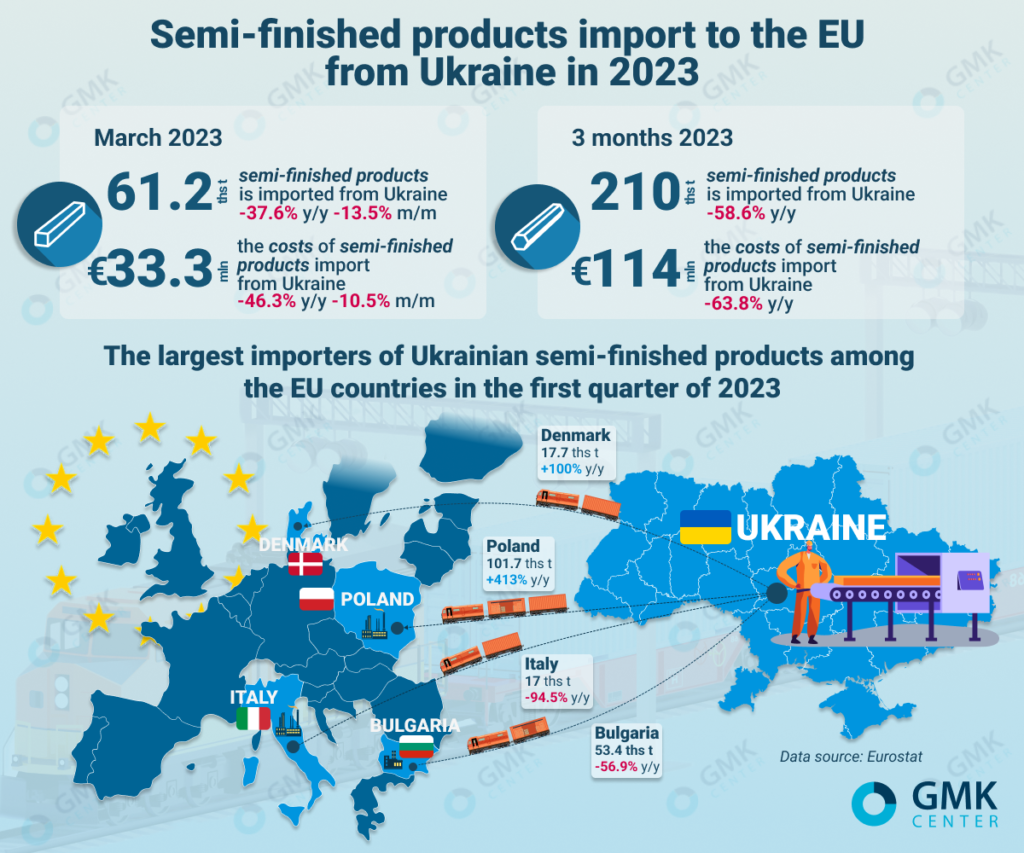 As GMK Center reported earlier, in January-March 2023, Ukrainian steel companies exported 194.47 thousand tons of semi-finished products for $102.25 million. Revenue from the export of slabs and billets decreased by 83.8% compared to the same period in 2022, and product deliveries decreased by 81.4%.
In March, the export of products increased by 25.5% compared to the previous month, but fell by 8.7% by March 2022 – to 86.9 thousand tons. The income of producers from exports for the month increased by 24.5% m/m and decreased by 19% y/y – to $45.2 million.
The low volumes of production of Ukrainian steelmakers are connected with logistical problems, the unfavorable situation of the world market, as well as with the destruction due to hostilities of the two largest steel enterprises of Ukraine – Azovstal and Ilyich Iron and Steel Works in Mariupol.
---
---