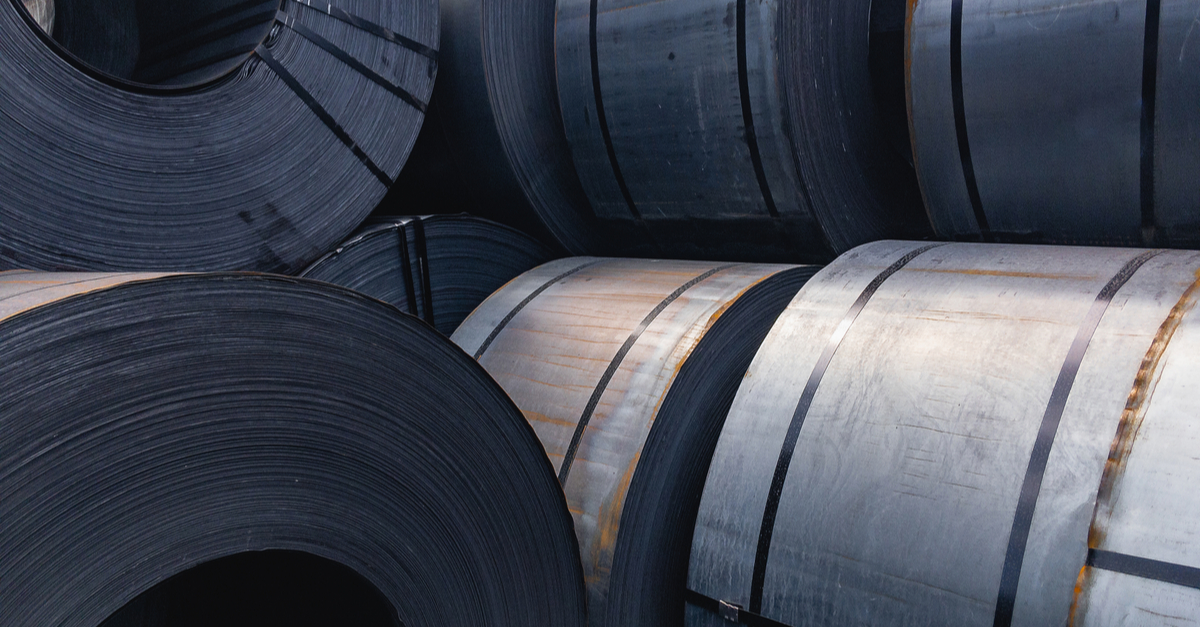 Buyers are testing the market to see if prices have bottomed out
The European hot-rolled coil (HRC) market was marked by low demand in mid-November 2022, and some mills were ready for significant discounts on supplies this year.
The traditional end-of-year inventory drawdown is currently slower as distributors have stockpiled sufficient flats. In addition, there is a decrease in demand from end consumers, in particular, the automotive industry.
According to Fastmarkets' data, European buyers of hot-rolled coil has been testing the market this week through January 2023 delivery inquiries to see if prices have bottomed out. This is usually the time for traders to stock up for the first quarter of next year, but there is currently no certainty about prices.
The daily Fastmarkets index for HRC in Northern Europe for November 15 was calculated at €630/t ex-works. Producer sources reported prices at €640-650/t with delivery in December 2022, and sales at €620-630/t were also recorded in the region.
Most mills in Northern Europe still have HRC for sale in December 2022. Bids for January hot-rolled coil have yet to be announced, but several companies have said they are targeting at least €700/t.
HRC import offers from Japan and South Korea were at €570-590/t and, as the publication notes, suppliers from Southeast Asia may offer material for shipment in January 2023. However, despite the price, demand for HRC imports has been constrained by safeguards, long lead times and market volatility.
Analysts note that the current prices on the European HRC market are currently not representative due to the efforts of factories to get rid of product stocks. Overall, the fourth quarter may see further price declines due to weak order books from producers.
"The dynamics of leading indicators show that the Eurozone economy is entering a recession. In the manufacturing sector, the decline began even earlier – already in the third quarter. Therefore, we observe a decrease in demand for any steel products. According to our estimates, the bottom point of consumption will fall precisely in the 4th quarter with a gradual recovery in early 2023. Market prices are negatively affected by the import of cheap slabs from the Russian Federation and China into the EU," noted GMK Center chief analyst Andriy Tarasenko.
It is not the first time that the European HRC market has experienced difficult times, and the prices of the current year are not the lowest.
So, in 2019, According to Agrus, plants had to compete for volumes due to a drop in demand, particularly from the auto industry, and a sharp increase in imports during the first quarter. Prices in North West Europe fell from €519.50/t ex-works at the start of the year to €412.5/t ex-works as of 15 November.
The weak real demand in the car market was quickly reflected in other European sectors, as businesses and service centers tried to find new niches for products previously reserved for car producers.
In the second half of 2019, EU factories reduced production, mostly in the fourth quarter. The supply restriction was able to have a real impact on prices. In particular, the index for NW Europe averaged €431.42/t ex-works in December, compared with €415.35/t ex-works in November.
In 2021 economic activity quickly recovered after the lockdowns related to the coronavirus. The first half of the year saw a sharp rise in global steel prices due to supply shortages. European hot-rolled coil prices reached €1,000/t in April 2021 as mills struggled to meet demand, increasing the quote every week. Prices remained close to this level in the summer as well, but fell in the fall. In particular, in mid-November, quotations from Italian and European producers started at €900-920/t ex-works, while on the Italian market they decreased due to competition from imports from Asia and the Middle East.
As GMK Center reported earlier, world scrap prices are falling for the fifth week in a row. During the week of November 7-14, 2022, scrap quotations in Turkiye decreased by $6/t – to $340-344/t
---
---