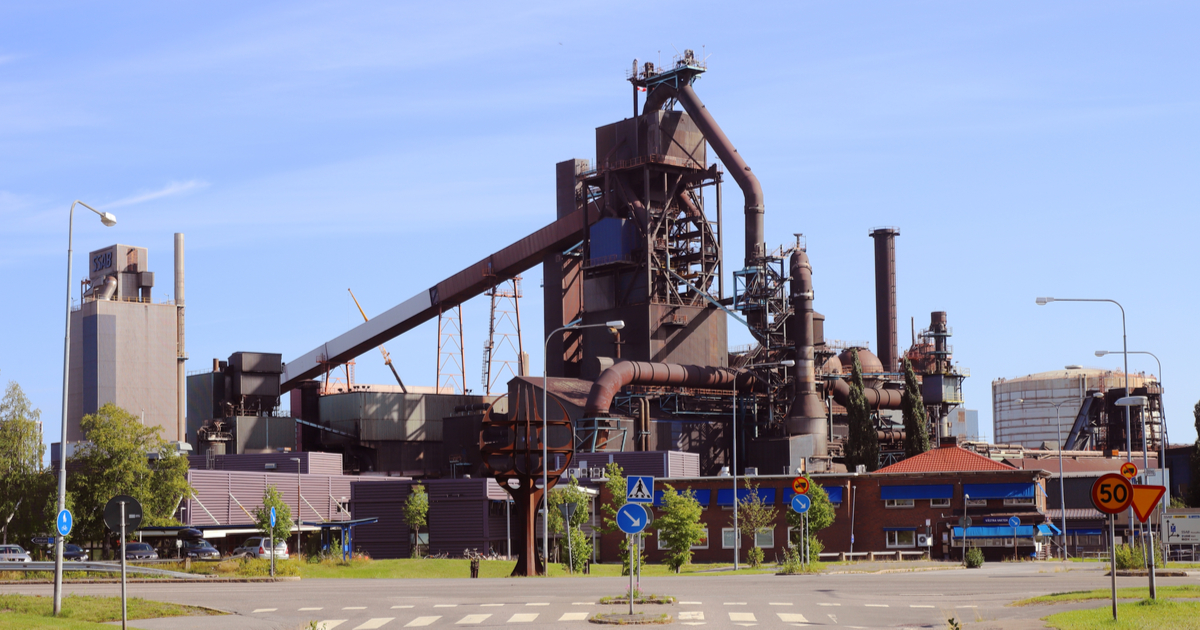 SSAB
In December, steel production in the country decreased by 20% y/y
In 2022, steel enterprises of Sweden reduced the production of unrefined steel by 6% compared to 2021 – to 4.4 million tons. Kallanish reports about it with the reference to the steel association Jernkontoret.
The decline was particularly sharp at the end of the year. In December 2022, Swedish steelmakers produced 326,000 tons of steel, which is 20% lower than in December 2021. In November, production fell by 15% y/y.
"We saw a sharp decline in the fourth quarter due to a combination of low demand and scheduled maintenance shutdowns," noted Mathias Turnell, director of trade policy at Jernkontoret.
In 2021, Sweden increased production of steel by 6.1% compared to 2020  – up to 4.7 million tons. Thus, the country took 36th place in the global ranking of WorldSteel steel producers.
As GMK Center reported earlier, Sweden will receive €155.7 million ($154.6 million) in EU grants to help the country achieve climate neutrality by 2045. The funds are intended, in particular, for the reduction of industrial emissions through the transformation of the iron and steel industries.
Sweden's H2 Green Steel has announced that it has secured €3.5 billion in debt financing from European institutions to build a hydrogen-powered steel plant. The start of production is planned for the end of 2025.
H2 Green Steel plans to have a production capacity of 5 million tons of green steel per year by 2023, which can reduce carbon emissions by 95% compared to conventional production.
---
---