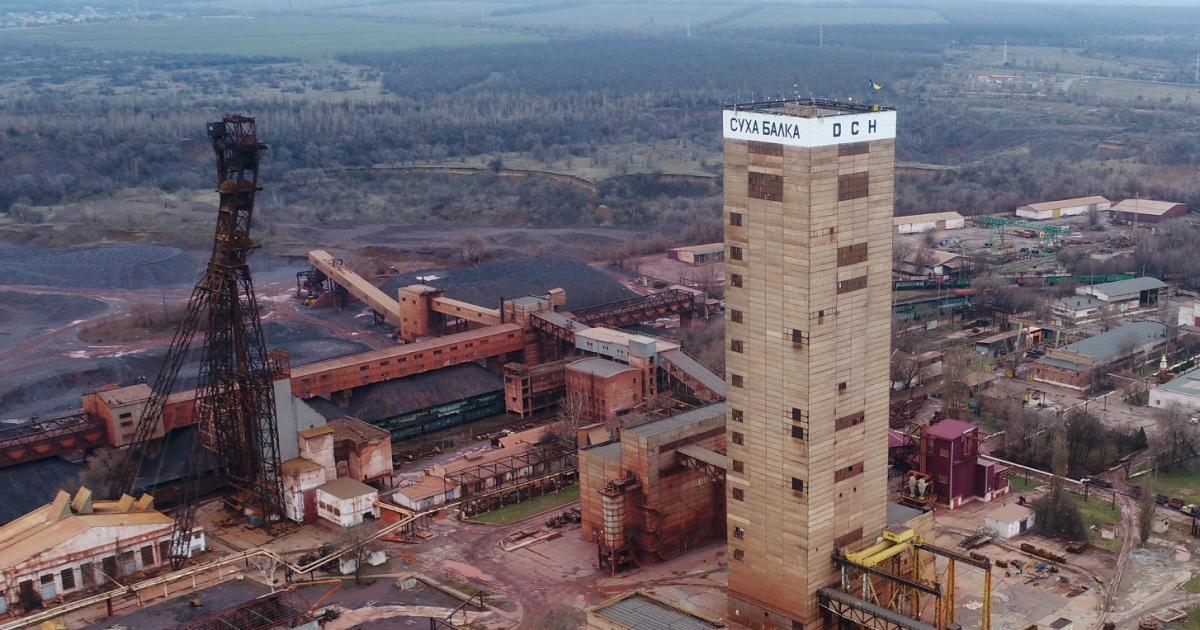 Sukha Balka
Site №1 prepared for operation block 10-19 of the "Nest" deposit of the fifth sub-floor of the horizon – 1420 m
The Sukha Balka mine, which is part of the DCH group, put into operation a new unit at the Yuvileyna mine in early 2023, the reserves of which are 117,000 tons. This is reported in the corporate newspaper of DCH Steel.
"The year 2023 at the enterprise began with the development of new mining units. Site №1 has prepared for operation block 13-19 of the "Nest" deposit of the fifth sub-floor of the horizon – 1420 m," the message says.
The block was prepared by the workers of site №1, and the miners of site №9 demolished it. Production will be provided by site №10.
After blasting, on January 4, 2023, clean excavation began – the main technological process of iron ore extraction.
"The new block has typical mining and geological development conditions that do not complicate the technological process. The commissioning of new industrial units will provide employment for the company's employees over the next four months. In the current crisis economic conditions, such news is pleasing and feeds hope for the best," noted the chief engineer of the mine Ihor Piltek.
As GMK Center reported earlier, in November 2022, the Sukha Balka mine has completely suspended work due to power outages at the Frunze mine and equipment repair at the Yuvileyna mine. Work was carried out in the shaft of the mine for 12 days. At the beginning of December, iron ore production at the mine was resumed.
At the end of 2022, the enterprise purchased a generator to ensure the operation of the iron ore heating line and other technological equipment.
The Sukha Balka mine specializes in underground iron ore mining with a capacity of about 3.1 million tons per year. The mining includes the mines Frunze and the Yuvileyna.
---
---