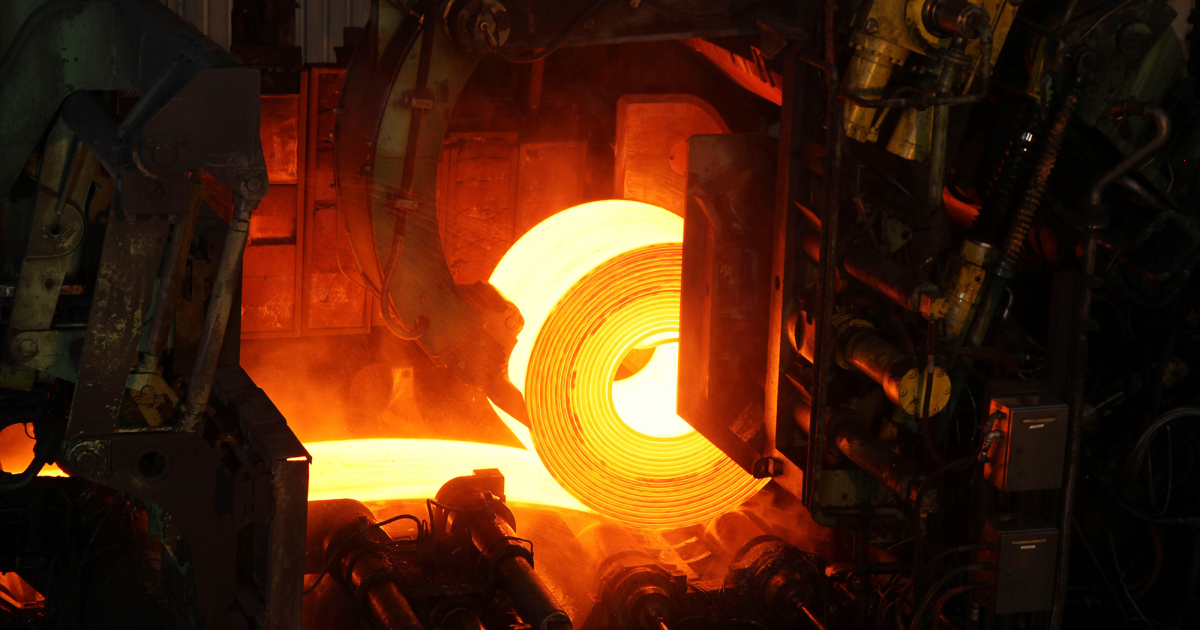 Rolled steel
The fall in steel production in the UK is taking place against the background of relevant global trends
Steel production in the UK will fall below 7 million tons in 2022. This was announced by Steve Andrews, the Commercial Director of the International Steel Statistics Bureau (ISSB), reports Eurometal.
According to him, the decline in steel production in the UK this year is taking place against the background of relevant global trends. In 2021, the country's steelmakers produced 7.2 million tons of steel, and in 2020, when the market was in a recession related to COVID-19, – 7 million tons.
As Steve Andrews noted, it is also difficult to predict whether steel production will resume in 2023.
On September 22, the World Steel Association announced that world steel production in January-August 2022 decreased by 5.1% y/y – to 1.25 billion tons. Only the Middle East showed an increase in production over the 8 months of 2022, which was less affected by the rise in energy prices in recent months.
According to the ISSB, in January-June 2022, steel imports to the United Kingdom amounted to 3.15 million tons, 58% of which were supplied from the EU.
"UK steel production has been falling for decades. In 2000 UK production was 15 million tons, and now it's half that level," noted Steve Andrews.
Market demand for UK steel is expected to be weak in the second half of the year, particularly in the automotive sector. Construction PMIs below 50 are also a dampening factor. On the other hand, according to Andrews, the aerospace sector will support the production of specialized products, and a high oil price could have a positive effect on the pipe market.
Other factors that have affected the country's steel sector this year are the rising energy costs, a wide gap between energy prices in Asia and Europe, and higher interest rates threatening mortgage affordability.
ISSB data show that in 2020, the production of 1 ton of long steel using an EAF in the UK cost just over £400 ($450.2), including electricity and other costs, and in August 2022 – already around £790 ($850). The British government introduced a cap on energy prices for the period from October 2022 to March 2023. But even under such conditions, long products in this period will cost about 970 pounds sterling per ton ($1043) – higher than the average market prices for this product in Northern Europe.
According to the CEO of UK Steel Gareth Stace, the relative price of energy compared to competitors is important for UK steel producers. With the government's new energy price cap, UK's steelmakers will now pay less than their German and French competitors – £199 ($214) per MWh. Electricity in Germany will cost £278 ($299) per MWh, and in France – £217 ($233.5) per MWh. However, it is expected that the governments of these countries will introduce appropriate measures to control energy prices.
Gareth Stace expects the UK steel sector to grow in the future if the government creates a competitive business landscape for investment, including competitive energy prices and business tariffs.
The industry situation and forecasts were announced at the First British Steel Forum. The meeting took place in London and was organized by a group of six steel industry associations, including UK Steel, ISTA and Eurometal.
As GMK Center reported earlier, German steel enterprises in August 2022 reduced steel production by 2.3% compared to the same month in 2021 – to 2.87 million tons. German steel association WV Stahl reported about it.
---
---