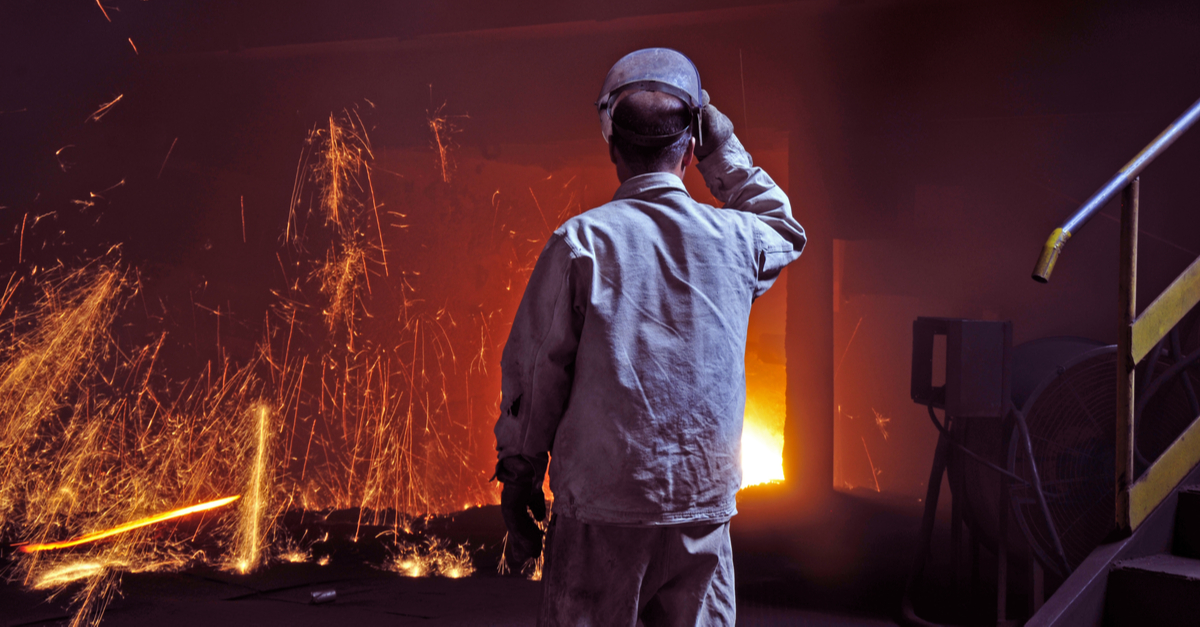 (c) shutterstock.com
Declining steel production is a new global trend
According to World Steel Association, in the first half of 2022 global steel production decreased by 5.5 y/y. In EU this trend is more pronounced: steel production reduced by 6.2% y/y. In China steel production declined by 6.5% y/y, in USA – by 2.2%. Declining steel production reflects deteriorating market conditions: weak demand and decreasing steel prices. Recent production trend is observed in new research of GMK Center ­– "Steelmakers respond to weak demand with production cuts".
The world faces significant economic problems. Economic uncertainty is growing. To curb inflation leading central banks is rising interest rates. USA is under threat of recession. The U.S. economy shrank in the second quarter by 0.9%. It is the second consecutive quarter where US GDP has contracted.
China's economy is slowing down. In China new housing starts declined by 34% y/y in June, while property investment decreased by 9.4% y/y for the same period. According to China Iron and Steel Association, 23 steel plants in China has stopped production for repair work. In the 2nd half of the year Chinese authorities are also going to curb steel production.
For EU the main challenge is high energy prices, which are squeezing out margins of steelmakers. As a result, nine steel plants in EU fully or partially paused steel production. In particular, two steel plants (Arvedi and ArcelorMittal Warszawa) completely stopped production. Their annual crude steel capacity is estimated at 4.8 mln tons.
Energy price growth is expected to continue this year. So, more and more steel plants will be forced to reduce production. This may contain a further fall in steel prices. But falling prices of raw materials cannot be stopped, because the supply of raw materials does not respond so quickly to changing situation.
---
---