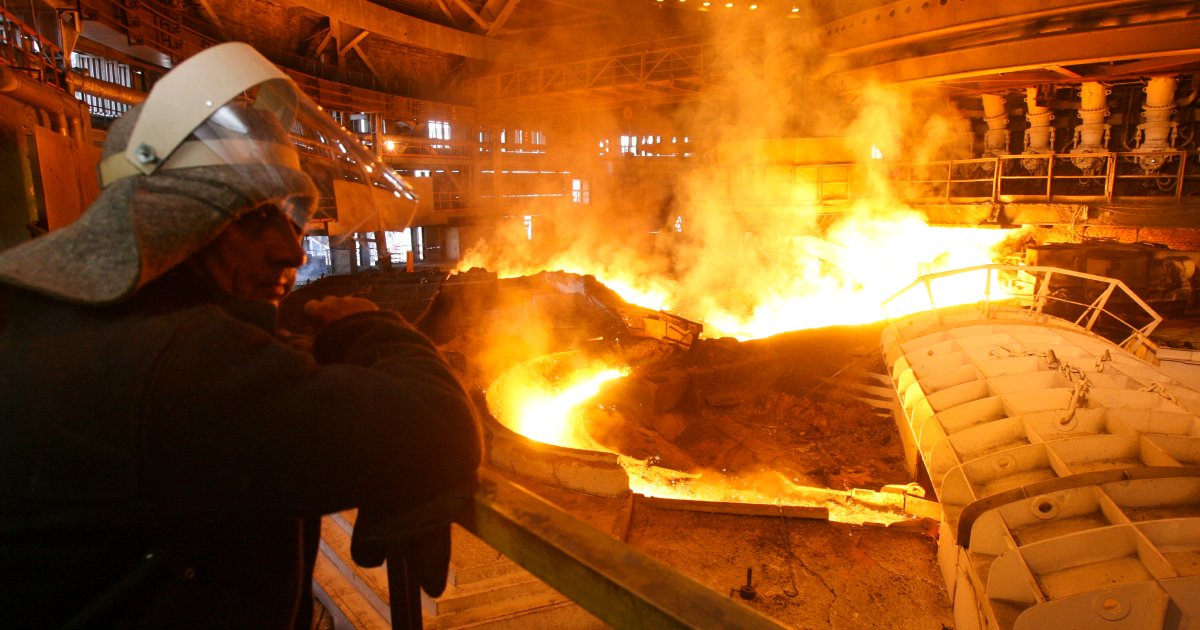 Steel production
Such plans have JSW, Tata Tata Steel, AMNS and the state SAIL
In India, the expansion of steelmaking capacity is gaining momentum. Large companies announced plans to increase steel production – JSW Steel, Tata Steel, AMNS and SAIL, informs Fortune India.
JSW Steel, the largest producer in the country, plans to increase domestic steelmaking capacity from 27.7 million tons to 37 million tons per year until March 2025. The company's average capacity utilization in FY2022/2023 was 90%.
According to Sajjan Jindal, head of JSW Group, domestic steel consumption in the country in the 2022/2023 financial year increased by 13.3% – up to 120 million tons. The company expects that in the current financial year, steel demand in the country will grow by 8-10 million tons. JSW Steel is also looking to expand its acquisitions of Bhushan Power&Steel and JSW Ispat Special Products (formerly Monnet Ispat).
JSW's competitor, Tata Steel, aims to double its domestic production capacity from the current 21.6 million tons to 40 million tons per year by 2030. To achieve this goal, the company will invest Rs 12,000 crores in 2023/2024 alone. The corporation is already expanding capacity at its plant in Kalinganagar, Odisha, from 3mt to 8mt. The steelmaker has also made a number of acquisitions in recent years, including Bhushan Steel, Usha Martin's steel business and Neelachal Ispat Nigam.
ArcelorMittal, the world's largest steel producer, and its joint venture partner (AMNS) Nippon Steel are investing $5 billion to expand steelmaking capacity at Hazira from 9 to 15 million tons. Investments are also aimed at using new technologies and equipment, expanding the product range. It plans its own renewable energy capacity. In addition, the government of Odisha has approved a proposal by AMNS India to establish a $4.68 billion steel plant with a production capacity of 7 million tons per year in the Jagatsinhpur district.
The main player in the state-owned steel sector, Steel Authority of India Ltd (SAIL) aims to increase its annual capacity from 19.5 million tons to 34-35 million tons by the 2030/2031 financial year.
Natarajan Chandrasekaran, Tata Group CEO believes that India will continue to be a major consumer in the global steel industry through infrastructure development, rapid urbanization and support reforms. The company expects steel demand to keep pace with GDP growth over the next decade.
As GMk Center reported earlier, in June 2023, India reduced export of rolled products by 21.4% year on year – to 502 thousand tons. This is evidenced by the data of the Joint Plant Committee of the Ministry of Steel. This figure is the lowest since December 2022, the reason was a slowdown in demand in Europe and increased competition from Asian countries.
---
---