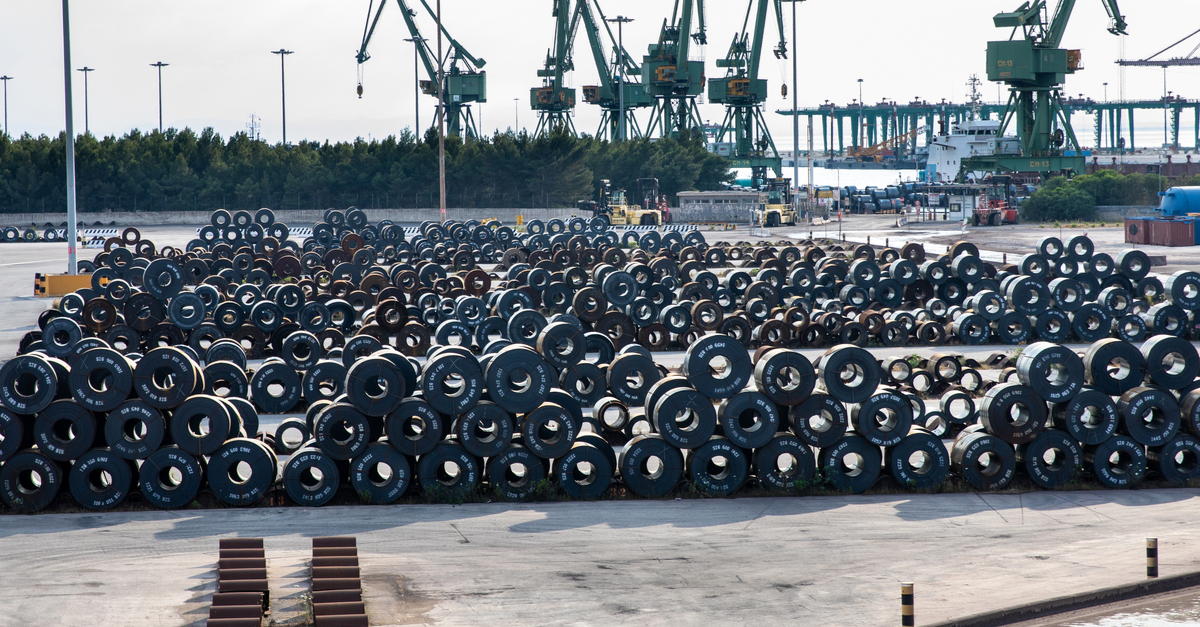 Rolled steel in the port
The past year was marked by a slowdown in production amid a sharp rise in energy prices
Demand for steel in Spain in 2022 decreased by 4% compared to 2021 – to 12.4 million tons. Last year was marked by a slowdown in production amid a sharp increase in prices for energy. It is reported by Eurometal with the reference to the industry UNESID.
Steel demand dropped markedly in the fourth quarter of 2022, down 14% compared to the same period in 2021. At the beginning of 2023, a similar trend is observed, the president of the association, Andres Barcello, noted.
"The year has started along the same lines as 2022 finished. The forecasts are not optimistic, and uncertainty surrounds industrial activity," he added.
Steel production in Spain last year decreased by 19% compared to 2021 – to 11.5 million tons, as EU steel imports at cheaper prices crowded out domestic producers.
In 2023 scrap metal processing volumes amounted to 8.9 million tons, which is 20% less y/y. This level is lower than the processing volumes in the pandemic 2020. The share of scrap in steel production was 77%.
Sales of Spanish steel in 2022 fell by 14% compared to 2021 – to 11.9 million tons due to an 18% drop in exports, including a 28% drop outside the EU. Steel imports to Spain for the year amounted to 6.4 million tons, which is 9% less compared to 2021.
During the year, imports from outside the EU covered 31% of demand within the EU, the highest figure ever. Spain imported a record volume of steel products from third countries over the past 15 years – 4.2 million tons.
As GMK Center reported earlier, Spanish steel companies in February 2023 increased steel production by 25.2% compared to the previous month – up to 925 thousand tons. In January-February 2023, Spanish steelmakers produced 1.66 million tons of steel, which is 16.2% less compared to the same period in 2022.
In general, steel production in the EU countries in February 2023 fell by 12.6% compared to February last year – to 10.5 million tons. In January-February 2023, 20.7 million tons of steel were produced in the EU, which is 14.3% less y/y.
---
---