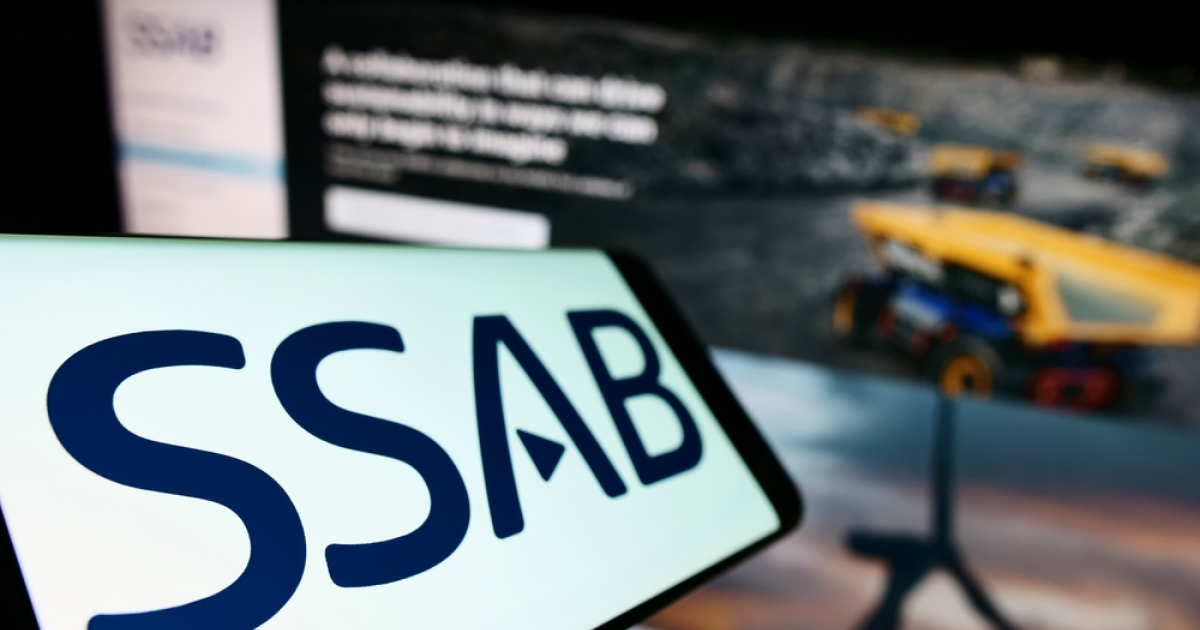 SSAB
The funds will be invested in a new electric arc furnace and processing of raw materials
The Swedish steel company SSAB is investing 6.2 billion Swedish kroner ($571.8 million) in the green transformation of the plant in Oxelesund. It is stated in the company's press release.
These funds will be invested in a new electric arc furnace and processing of raw materials. In addition, investments in the future power line and costs for its restoration will be required. It is planned that the transformation of the facility in Okselesund will lead to an increase in capacity for premium products, an improvement in the company's financial position and production without the use of fossil fuels.
According to reports, thanks to this step, the company will be able to reduce carbon emissions in Sweden by 3%. The goal is to start production of CO2-free steel based on recycled steel and sponge iron during the fourth quarter of 2026.
«This investment decision is an important step on our way to producing steel without the use of fossil fuels. This will have a positive impact both locally and globally and help our customers reduce their carbon footprint. At the same time, we will save jobs at the local level and improve the environment,» says Martin Lindqvist, President and CEO of SSAB.
As GMK Center reported earlier, in March 2023, SSAB was planning to increase its annual profit by at least SEK 10 billion ($968 million) from 2030 through the green transition.
In 2022, SSAB announced that it would accelerate the transition to fossil-fuel-free steel production by around 2030, investing heavily to almost completely eliminate carbon emissions. However, this process will depend on access to a large amount of clean electricity. The plan primarily involves the construction of two modern, highly efficient mini-factories in Sweden and Finland. The company is currently ramping up its ambitions, with the launch of the new SSAB Zero steel, CO2-free and produced using fossil-free energy.
---
---