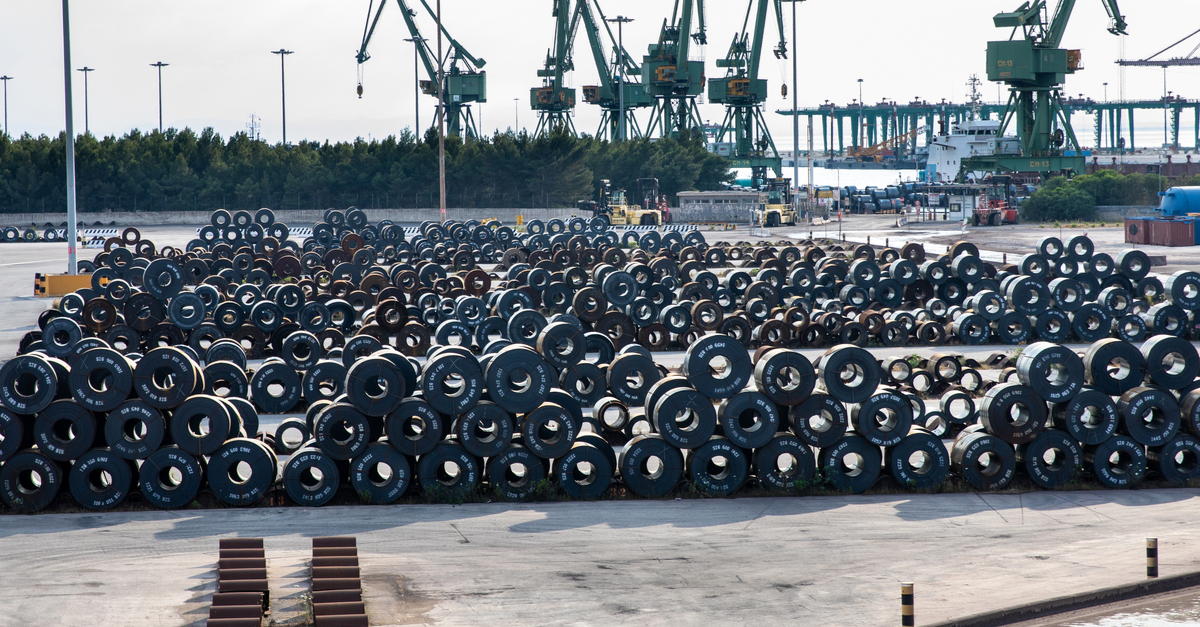 Rolled steel in the port
During the month, Spanish steelmakers produced 739,000 tons of steel
In January 2023, Spanish steel companies increased steel production by 7.7% compared to the previous month – up to 739 thousand tons. This is evidenced by Worldsteel Association's data.
Compared to January 2022, Spanish steelmakers reduced steel production by 26.2% in January 2023.
In 2022 Spain reduced steel production by 19.2% compared to 2021 – to 11.46 million tons. In December, the country's steelmakers produced 686,000 tons of steel, which is 19.8% less than the previous month.
In general, steel production in the countries of the European Union in January 2022 fell by 15.2% compared to January last year – to 10.3 million tons. Compared to December 2022, steel production in the EU increased by 11.9%
During the second half of 2022, European steelmakers are massively reducing or stopping production amid rising electricity tariffs. At the same time, the European market is filled with imported steel products, which attract consumers by lower prices than local ones. According to Fastmarkets estimates, in 2022, about 14-15 million tons of annual steel capacities were stopped in Europe.
Already at the end of 2022 – beginning of 2023, EU steelmakers began to restart the stopped capacities, as the apparent demand for steel and product prices began to grow, and the costs of energy resources – decreased and stabilized. In addition, the industry predicts further growth in demand for steel products.
In early February 2023, ArcelorMittal restarted the blast furnace A at the plant in Gijón in the north of Spain. The unit has been idle since the end of September 2022 due to uncertain economic prospects and unfavorable market conditions.
In addition, the company resumed production at the Acería Compacta de Bizkaia (ACB) plant in Cestao. The launch was temporary – from February 11 to 17 – to fulfill one order.
---
---