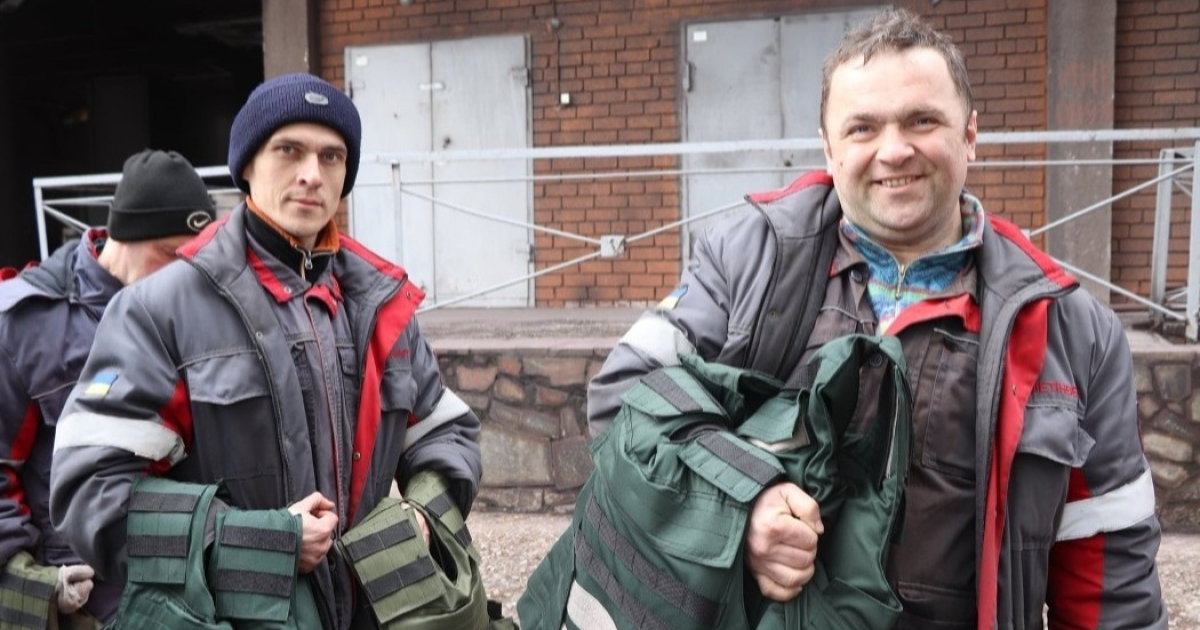 (с) metinvest.media
The funds were used for humanitarian projects, medical assistance, Ukraine's Armed and Territorial Defense Forces etc.
Since the beginning of the Russian invasion, Metinvest has donated UAH 1.18 billion to help Ukraine, the company's press service reported.
"Since February 24, Metinvest has largely reorganized its work. According to the decision of shareholders Rinat Akhmetov and Vadym Novynsky, the company has made every effort to help Ukraine and Ukrainians, in addition to supporting the economic stability of Ukraine," the statement reads.
For many Metinvest's employees of the company, humanitarian support of the people in various areas has become a 24/7 operation.
Together with DTEK, Metinvest founded the Save the Life humanitarian project. The main task of the humanitarian initiative is the purchase and delivery of humanitarian goods from Europe to Ukraine. In 2 months, about 30 thousand people received assistance.
The group contributes in the medical care program in Zaporizhzhia, Kryvyi Rih, Kamyansk, Pokrovsk and Avdiivka. Thousands of sets of medicines, medical equipment, and oxygen were bought and delivered.
The installation of bomb shelters at all enterprises and in the relevant cities was one of the most important activities. The company has equipped bomb shelters for tens of thousands of people with all necessary things.
Most efforts were dedicated to the assistance of the Armed Forces, Territorial Defense and the National Police. 100 000 bulletproof vests were prepared, 1.1 thousand thermal imagers, 8.1 thousand helmets, 25 thousand turnstiles and first aid kits, about 20 drones have been bought. In addition, the company sent 110 vehicles for defenders and made more than 60 thousand anti-tank hedgehogs and other defensive structures.
Metinvest has opened more than 4,000 vacancies for employees who had to leave their jobs in their hometowns due to hostilities. Also, 6,000 temporary accommodation places were prepared for temporary residence of employees and their families.
In all cities where Metinvest works, the group's volunteers collected more than 85,000 kg of clothes, shoes, basic necessities, etc.
Earlier GMK Center reported, that Kametstal hired 200 Metinvest's specialists from Mariupol and Avdiivka. More than 90 specialists who were forced to leave their hometowns are doing registration procedures.
In total, Metinvest has about 4,000 jobs for the company's employees who lost their jobs due to the war. Vacancies are open in Pokrovsk, Kamyansk, Zaporizhzhia and Kryvyi Rih. If necessary, newcomers are provided with housing, food and clothing.
---
---