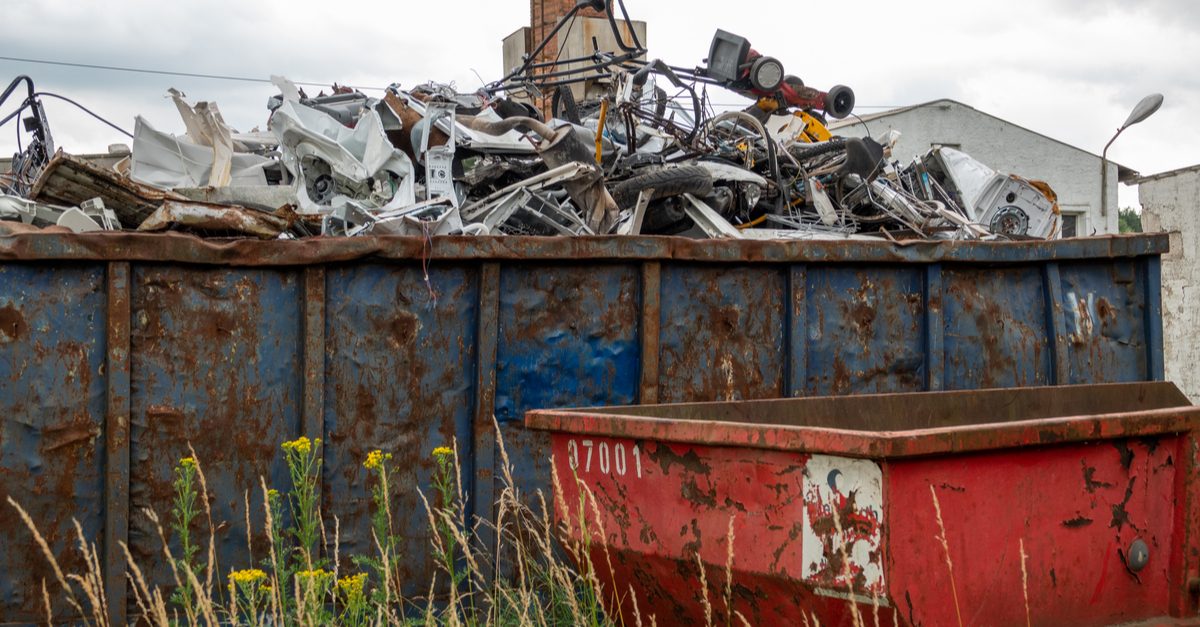 Scrap metal
Falling steel prices make it impossible to buy scrap at current prices
World scrap prices continued to decline last week amid lack of demand from steel enterprises. Falling prices for steel forces steelmakers to refuse purchases of raw materials in order not to suffer losses.
Prices for HMS 1/2 scrap in Turkiye for the week of April 24 – May 1, 2023, fell by 2.9% compared to the previous week – to $399-403/t. The country's steel enterprises continue to refrain from concluding agreements on the purchase of scrap metal.
Market sentiment worsens every day as steelmakers continue to reduce capacity utilization amid a lack of steel sales, which in turn reduces already sluggish demand for scrap metal. Sales of Turkish steel are suffering due to uncompetitive prices in the export market. In addition, the lira's depreciation against the dollar also hit already low sales of finished steel.
In March 2023, exports of rebars from Turkiye fell to a historic low of 202.4 thousand tons. A similar scenario is expected in April. The combination of these factors has reduced scrap prices for the third week in a row. During this time, prices lost about $40/t and crossed the threshold of $400/t, which was last reached at the end of 2022.
Turkish buyers do not see the prospect of replenishing raw material stocks, as they cannot sell the products they already have. Although some contracts are concluded, each time their value becomes less and less. Some traders agree to the pressure of steelmakers and sell raw materials at the price dictated by the consumer.
Market participants predict that scrap prices in Turkiye will soon drop to $360/t, as consumer pressure and the impact of economic factors will increase ahead of the presidential election.
Prices for Chinese scrap market last week continued its decline. Quotations of raw materials on the domestic market fell by 6.5% – to $404.1/t. Demand for scrap is weakening due to negative expectations on the steel market, which is causing purchases to be suspended.
During April 21-28, 2023, Chinese EAF plants used 62.2% of production capacity, which is 4.2 percentage points less than the previous week.
The average daily volume of scrap supplies to all steel enterprises amounted to 264,000 tons, which is 8% less compared to the week of April 14-21. The average daily consumption of raw materials fell by 8.6% – to 288,000 tons.
The price of scrap on the USA market for the week of April 24 – May 1, 2023, decreased by 3.1% compared to the previous week – to $374-378/t.
The negative state of the Turkish market continues to affect US scrap prices. With no demand from Turkish steelmakers and steel prices continuing to fall, the market does not expect commodity prices to rise in the short term.
Currently, the global scrap market depends on steel prices in China. Turkish steelmakers cannot sell finished products in export markets because Asian and Russian sellers offer lower price levels that are out of reach for Turkiye. Scrap suppliers from the US depend on Turkish and Taiwanese consumers who do not want to buy raw materials without understanding the prospects for steel sales, so they expect a significantly greater drop in scrap prices.
As GMK Center reported earlier, volumes of scrap metal collection in Ukraine in March 2023 decreased by 23.2% compared to the previous month – to 70.4 thousand tons. The export of scrap metal for March 2023 amounted to 15.5 thousand tons, which is 6.1% less m/m.
---
---