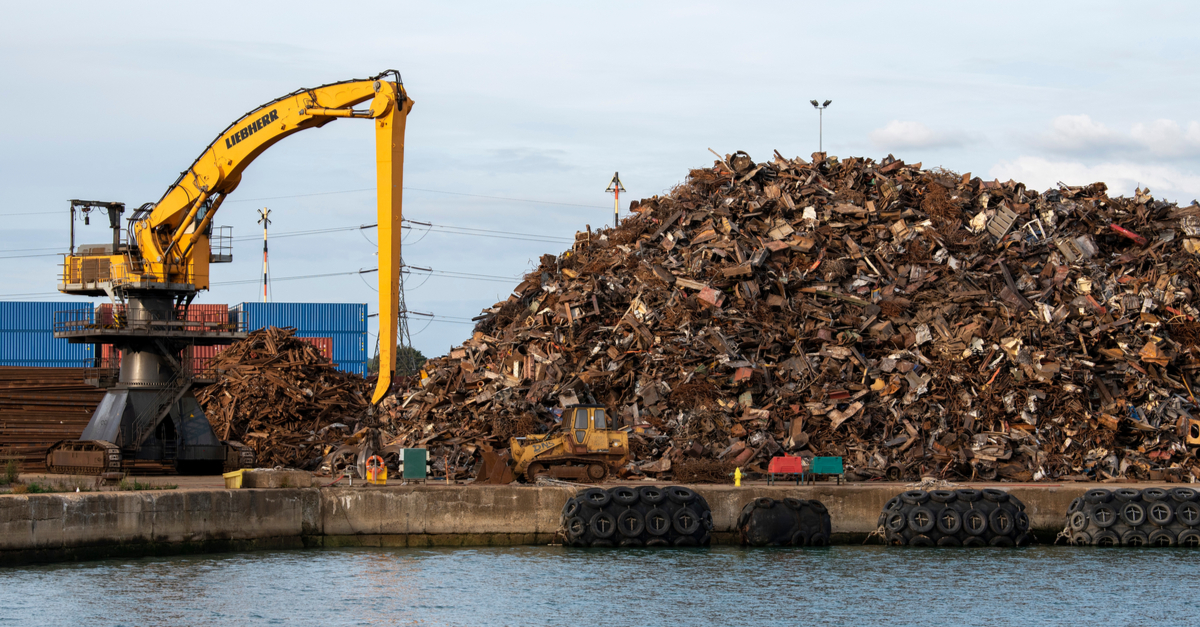 Domestic supplies of raw materials to metallurgical plants fell by 37%
In January-March 2022, the scrap collection volume in Ukraine decreased by 40.2% y-o-y, to 5565 thousand tons. It was reported by the Ukrainian Association of Secondary Metals UAVtormet.
The scrap export for January-March 2022 amounted to 7.1 thousands tons, while in January-March 2021 there were 49.1 thousand tons of scrap exported. Import of raw materials for the same period fell to 0.1 thousand tons in comparison to 5.6 thousand tons a year earlier.
The association also notes a decrease in supply of scrap to Ukrainian enterprises – by 36.6%, to 531 thousand tons. At the same time, technological reserves of scrap at steel enterprises are estimated to be less than 30 thousand tons.
As GMK Center reported earlier, Vladimir Bubley, President of UAVtormet Association, said that in 2022 the scrap needs of metallurgical enterprises amounted to 3.5 million tons with the production of 21.5 million tons of steel. Such a forecast was made in the pre-war period.
At the end of 2021, scrap collection increased by 34.6% y-o-y, to 4.1 million tons, scrap supplies to metallurgical enterprises increased by 15%, to 3.3 million tons. Scrap export from Ukraine increased by 17 times y-o-y, to 615.7 million tons.
---
---