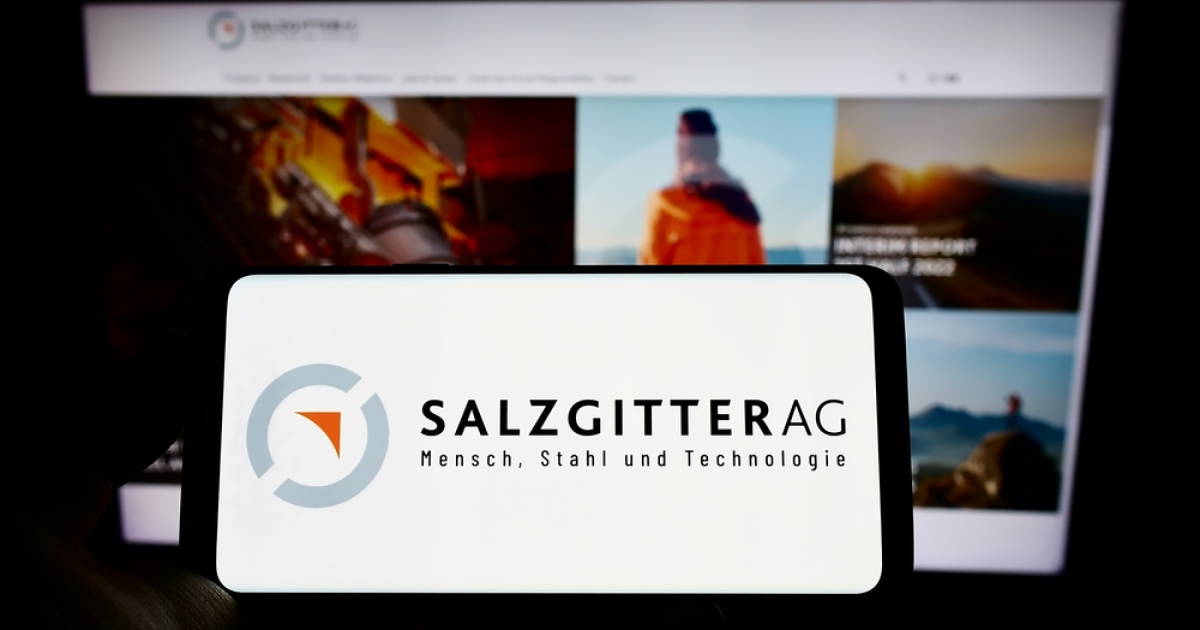 Salzgitter
The first phase of the project is planned to be completed by the end of 2025
Germany's second-largest steelmaker Salzgitter has received nearly €1 billion in government funding for its hydrogen-based steelmaking project. It is stated in a message on the company's website.
As part of its SALCOS project, the company aims to install a 100 MW electrolyser, a direct reduction unit and an electric arc furnace to further replace part of the traditional blast furnace route. The project was approved by the European Commission last October.
The first phase includes about €700 million in federal funding and €300 million from the state of Lower Saxony. Salzgitter's own, already approved contribution is more than €1 billion.
According to Robert Habek, Minister of Economy and Climate Protection of Germany, with this ambitious project the company demonstrates that with the help of modern technologies it is possible to decarbonize the steel sector, which is currently the largest industrial source of carbon emissions.
"t the same time, this program will safeguard the long term future of Germany as a center of steelmaking and secure a large number of jobs. Salzgitter can now move to the imple-mentation phase and realize this beacon project This is a decisive step in the transformation to green steel," he noted.
The goal of SALCOS is to fully transition to low CO2 steel production in Salzgitter by 2033 in three stages. The first stage of the project, which will ensure the production of 1.9 million tons of steel per year, is planned to be completed by the end of 2025, which will help reduce carbon emissions by more than 2.5 million tons per year.
As part of the complete transformation, two direct reduction units and three electric arc furnaces will be built, which will successively replace three blast furnaces and converters. Thus, the production process based on the use of coking coal will be transferred to hydrogen. A reduction of about 95% of annual carbon emissions is expected – approximately 8 million tons per year.
The Salzgitter project is part of an effort by Germany's energy-intensive industry to transition to greener production as the country aims to become carbon neutral by 2045. The steel sector accounts for 30% of industrial emissions of greenhouse gases in Germany.
As GMK Center reported earlier, in the summer of 2023 Salzgitter will perform the replacement linings of blast furnace A – maintenance is likely to continue until September 2023. At the same time, the company will resume the operation of blast furnace C, which has been idle since 2019, which is scheduled for May 2023.
---
---