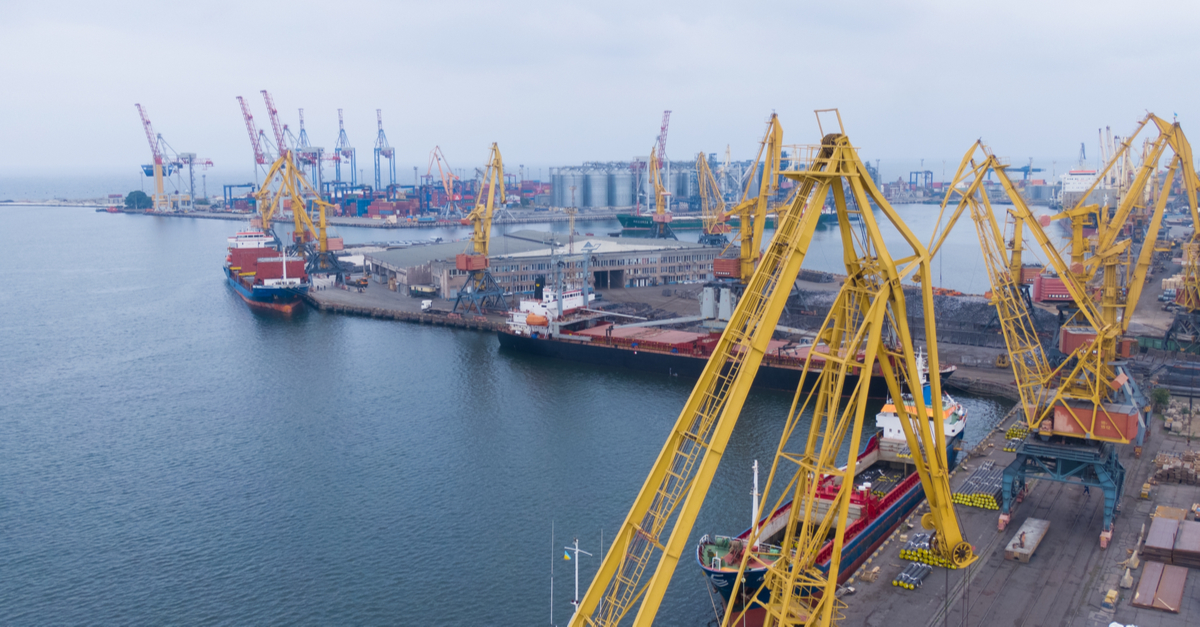 (c) shutterstock
The ships cannot export grain and other goods
Russia has blocked about 300 cargo ships in the Black Sea since the war against Ukraine started, US State Department wrote on its Twitter.
"While Ukraine used to export up to 5 million tons of grain per month, shipments have all but stopped due to the Kremlin's blockade of Ukrainian ports and nearly 300 cargo ships in the Black Sea," the agency said.
These actions threaten to put millions at risk of famine and malnutrition, they added.
Almost 70 vessels are blocked in the seaports of Ukraine, including six vessels under foreign flags in the Mariupol sea trade port, which cannot leave the port without special repairs, according to the Ukraine's Ministry of Infrastructure.
Earlier GMK Center reported that Ukrainian seaports have temporarily suspended operations due to the danger of mines and the threat of piracy by ships of the Russian Black Sea Fleet. The cargo turnover of Ukraine's sea trade ports has been reduced to a minimum since the beginning of the military invasion from Russia.
In addition, in early May, the Ministry of Infrastructure issued an order to close several seaports. According to the document, the seaports of Berdiansk, Mariupol, Skadovsk and Kherson are closed from April 28 until control restored.
---
---