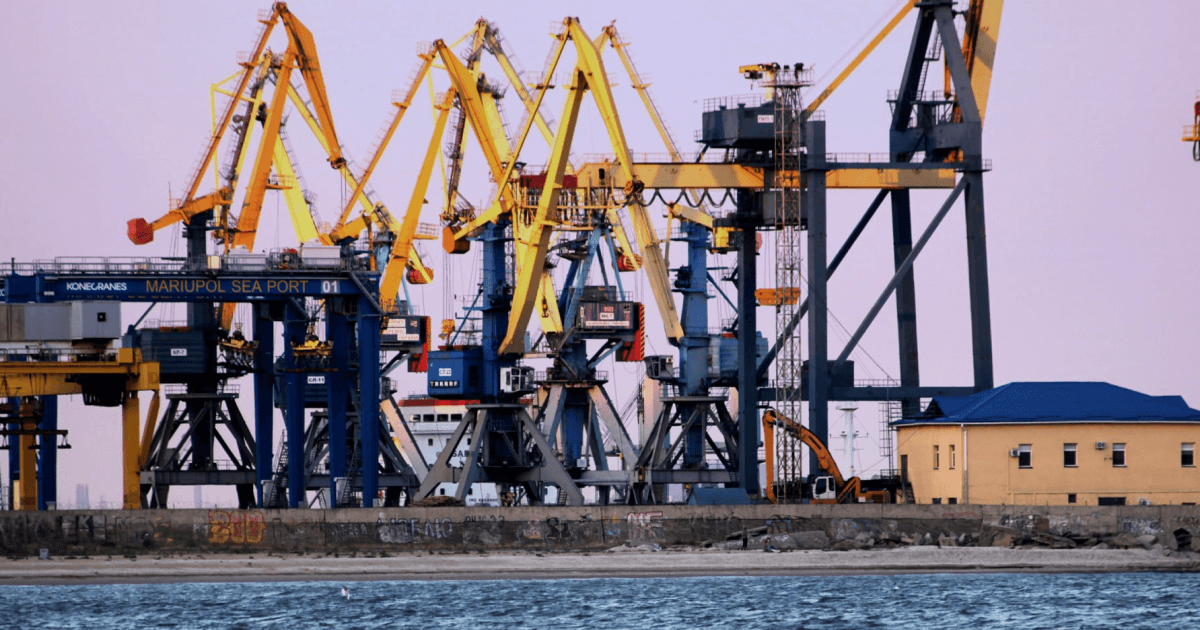 (с) ГП «ММТП»
The government says the damage to port infrastructure worth tens of billions of hryvnias, and it will take 2-2.5 years to rebuild it
Almost 70 vessels are blocked in the seaports of Ukraine, including six vessels under foreign flags in the Mariupol sea trade port, CEO of the Mariupol Sea Commercial Port Igor Barsky told at a briefing at the Ukrainian Media Center.
Six vessels cannot leave the port of Mariupol without special ship repairs, while Mariupol shipyard is almost destroyed, Barsky explained.
The government says the damage to port infrastructure worth tens of billions of hryvnias, and it will take 2-2.5 years to rebuild it. At the same time, Deputy Minister of Infrastructure Yuriy Vaskov said that the real damage would be seen only after gaining access to all infrastructure, which is now temporarily occupied.
"The infrastructure in the Mariupol seaport is damaged the most. There is also damaged infrastructure in the Berdyansk, Olvia, Chornomorsk and Mykolaiv seaports," he said.
Deputy Minister said that many investors are ready to invest in the renovation of Ukraine's infrastructure.
"In our seaports, 80% of cargo is handled by existing investors. And, of course, all of them, according to our information, are ready to invest funds, their own funds, in the rebuild of damaged infrastructure and the development of new one. Because after the war, exports and imports will be a top priority," he said.
According to the Deputy Infrastructure Minister, the authorities are also contact with foreign financial institutions, funds and states on their readiness to promote and finance the development of new infrastructure.
The Ministry of Infrastructure of Ukraine has issued an order to close Berdyansk, Mariupol, Skadovsk and Kherson seaports. They are closed from April 28 till the end of occupation.
---
---