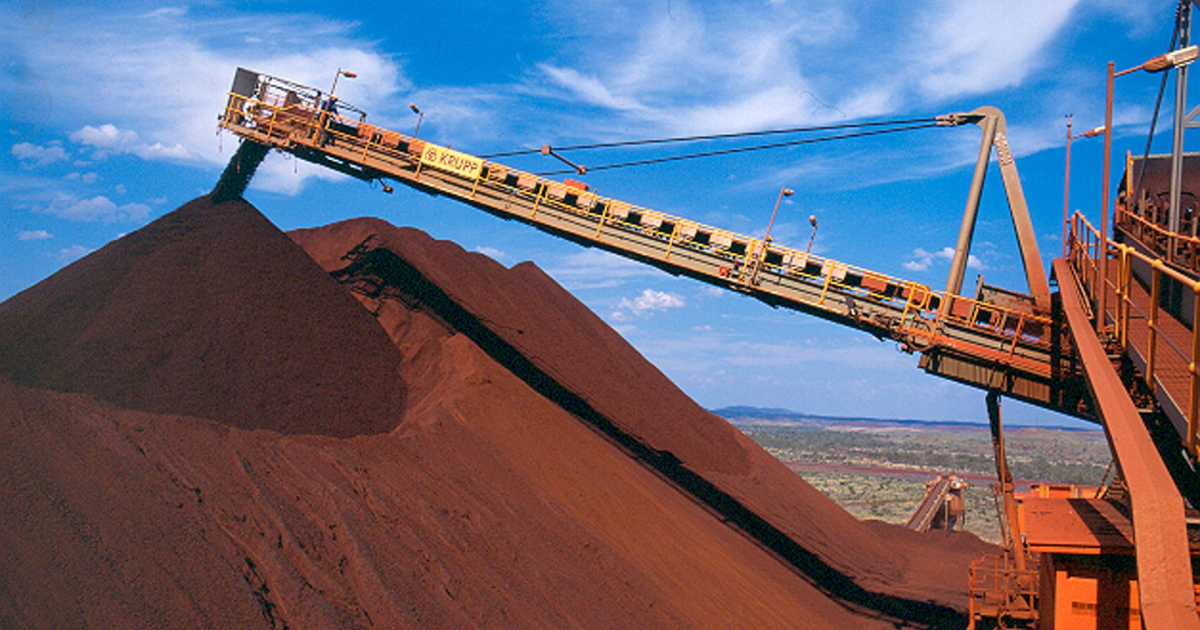 Iron ore shipments
In 2021, iron ore production increased by 1% y/y – 324.1 million tons
In 2022, the British-Australian mining concern Rio Tinto kept the shipment of iron ore from the Pilbara region at the level of 2021 – 321.6 million tons. This is evidenced by the annual results, published on the company's website.
Iron ore production by Rio Tinto for 2022 increased by 1% compared to 2021 – up to 321.6 million tons.
In the fourth quarter of 2022, Rio Tinto increased iron ore shipments by 4% compared to the previous quarter of 2021 – up to 87.3 million tons. Iron ore production during this period increased by 6% until July-September 2022 – to 89.5 million t.
Compared to the fourth quarter of 2021, in October-December 2022, Rio Tinto's iron ore shipments increased by 5%, and production – by 6%.
"For the fourth consecutive year, we have had no workplace fatalities as we continue to put safety at the forefront of everything we do. In the second half of 2022, a number of operational records were achieved on the Pilbara iron ore mine and rail system. We improved productivity, resulting in growth across all products except for aluminum and alumina", said Jakob Stausholm, Chief Executive Officer of Rio Tinto.
The company confirmed the forecast for the iron ore shipment for 2022 – 320-335 million tons.
As GMK Center reported earlier, in 2021, Rio Tinto reduced shipments of iron ore from the Pilbara region by 3% compared to 2020 – to 321.6 million tons. Iron ore production during the year decreased by 4% – to 319.7 million tons.
Rio Tinto is one of the largest suppliers of iron ore in the world. The main consumer of the company's products is China. The mining giant intends to reduce CO2 emissions to zero by 2050.
---
---