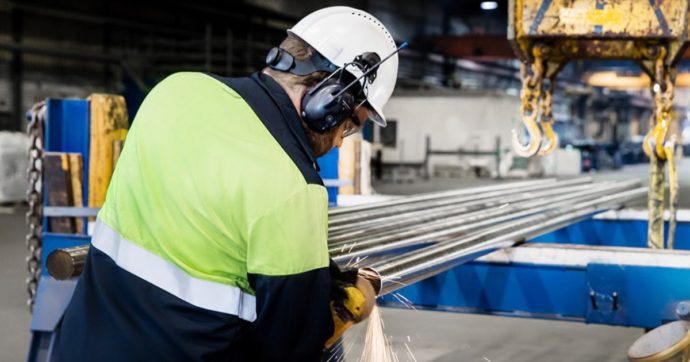 (c) ilfattoquotidiano.it
Having worked for only a week after the previous downtime, the company shuts down again due to high electricity prices
The Italian rebar producer Acciaierie di Sicilia, part of the Alfa Acciai group, has decided to stop production at the plant in Catania for two weeks. High electricity prices and a decrease in the number of orders are the reasons for this decision. La Repubblic writes about it.
Acciaierie di Sicilia already stopped production lines in June and July 2022, and then the plants were idle for the whole of August. The layoff will cover about 500 workers, including related industries.
Another stoppage of the steel plant in Catania causes alarm among the trade unions. As the territorial trade union secretariats noted, the company is in crisis due to expensive electricity. Workers' representatives emphasize that electricity is more expensive in Sicily and Sardinia than in other regions of the country, but local authorities and the country's government ignore the problem.
The stoppage of production at the Acciaierie di Sicilia plant, which has a production capacity of 500,000 tons of products per year, will also affect supplies to construction companies that are already experiencing material shortages.
As GMK Center reported earlier, due to high electricity prices, European steel companies are forced to temporarily stop production or revise their work schedule. In particular, the Spanish long steel producer Megasa is reorganizing production changes at its plants in Spain and Portugal by implementing a day schedule.
Slovenia, SIJ Group, also announced a decision to adjust production. In September 2022, the company plans to reduce its capacity by a third, and in the fourth quarter – by 40%.
As GMK Center wrote before, EUROFER, the European Steel Producers' Association, called on the EU to urgently introduce general measures aimed to overcome the energy crisis. Steel producers, together with industrialists from other energy-intensive industries emphasize the impossibility of continuing production in Europe under current conditions.
---
---