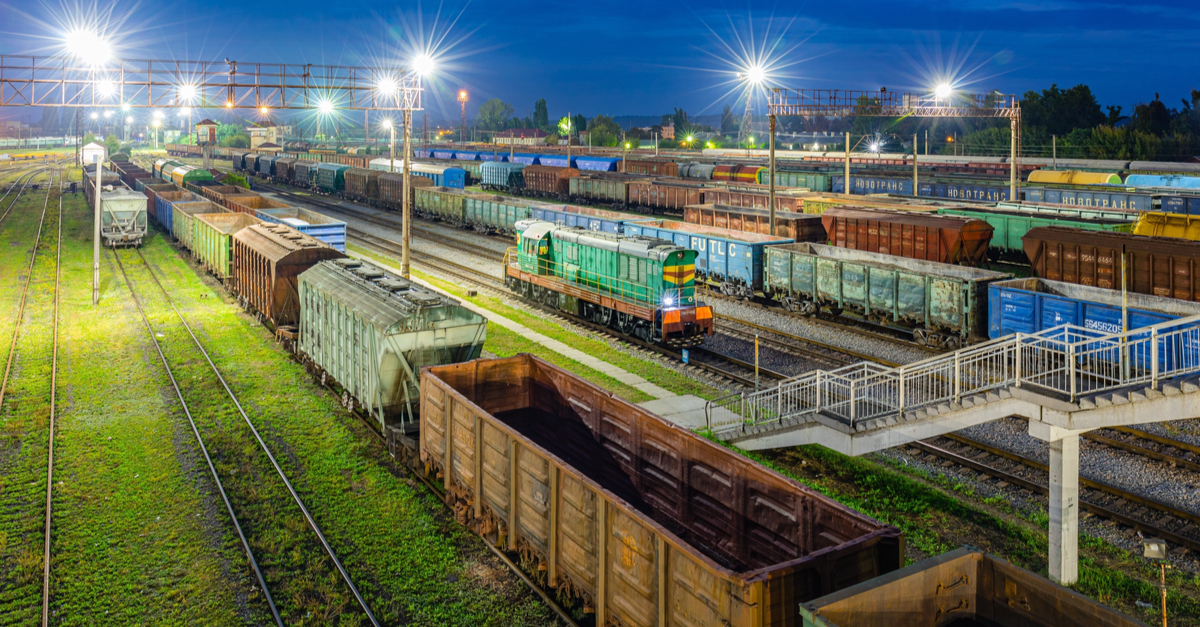 (c) shutterstock
In June, freight cars total at the border with the EU decreased by 5,700 units
Freight cars lines at the Ukraine's border with the European Union on July 6, 2022, decreased by 9.4% compared to June 9, to 35,600 units. Compared to the situation at the borders on June 30, when 41,300 cars were in the queues, the figure decreased by 13.8%, Rail.Insider reported with reference to the Ukrzaliznytsia online meeting.
According to Valeriy Tkachov, Ukrzaliznytsia's Deputy Director of the Commercial Department, over the 6 days of July the number of cars in the lines reduced sharply – by 5,700 units.
"The introduction of restrictions on the coordination of transportation plans by Ukrzaliznytsia reduced the lines. Since July, the company confirms plans only for the number of wagons that were actually handled last month," he stressed.
In addition, an improvement in wagons handling at joints with foreign carriers is recorded (+70 wagons).
The most difficult situation regarding cargo transportation is observed at the border crossings with Romania. 3,600 cars with a 100+ days line run to the Vadul-Siret – Dornesti border crossing. There are 1,700 grain cars at the Dyakovo – Halmeu border crossing.
The lack of trolleys for repositioning the cars on the 1435 mm track makes transshipment much more difficult. Then, most of the trains are standing in the line to the Romanian port of Constanta.
The situation in Polish direction is also disappointing; the queues there are 23 days long.
Earlier GMK Center reported that, at the suggestion of Ukrzaliznytsia, the Ministry of Infrastructure of Ukraine has increased tariffs for transportation of all types of cargo by 70% from July 1. Due to this tariff increase, Ukrzaliznytsia plans to receive an additional UAH 11 billion by the end of this year.
Ukrzaliznytsia calls the increase in freight tariffs "planned indexation", but such a decision was not in UZ's financial plan for 2022.
---
---