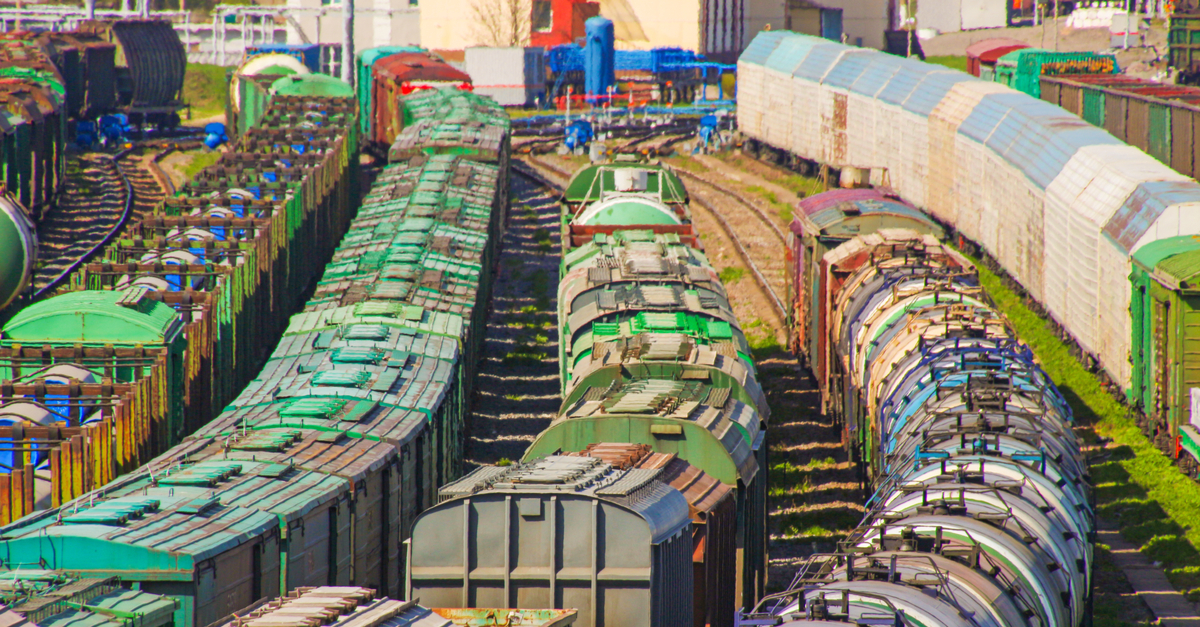 (с) shutterstock.com
As of September 22, 2022, the number of railcars awaiting transfer across the border decreased by 6,000 units compared to the beginning of September
As of September 22, 2022, queues of freight railcars at border crossings decreased by 6.06 thousand units compared to the beginning of the month – to 18.96 thousand units. Rail.Insider reports about it with the reference to the data of the deputy director of Ukrzalitnytsia's (UZ) commercial work department Valery Tkachev.
At the same time, in September, the average daily volume of railcars transferred through border crossings decreased from 1.85 thousand units to 1.73 thousand units (-6% compared to August).
"The transfer of the mining and metals complex' cargoes has been reduced. This is due to the fact that their recipients – European steel plants – are currently reducing production," said Valery Tkachev.
At the same time, the transfer of railcars with grain was increased. Their number increased from 469 to 536 cars per day (+67 cars, or +14% m/m).
According to the representative of the UZ, at all border crossings the number of submitted applications for transportation in October 2022 corresponds to the capacity and actual operation of the joints. This should have a positive effect on the approval of plans.
Currently, difficulties with the transfer of railcars are observed at the Jagodyn-Dorogusk (Poland) and Batyovo-Epereshke (Hungary) crossings. A tense situation is also observed at the crossings of Chop-Cierna over Tisou (Hungary) and Vadul-Siret – Dornesti (Romania).
The main problem for exporting is the different track width. In Europe the width of the railway track is 1435 mm, while in Ukraine it is 1520 mm. According to industry sources, the total daily capacity of Ukrzaliznytsia and companies of neighboring countries to transfer rolling stock from 1,520 mm to 1,435 mm track gauge is 175 cars. In fact, these are only three full-fledged trains with cargo.
As GMK Center reported, Ukrzaliznytsia in August 2022 reduced export transportation of iron and manganese ores by 10.7% compared to the previous month – to 1.4 million tons. Transportation of steel products per month have decreased by 11% m./m – to 275 thousand tons.
---
---