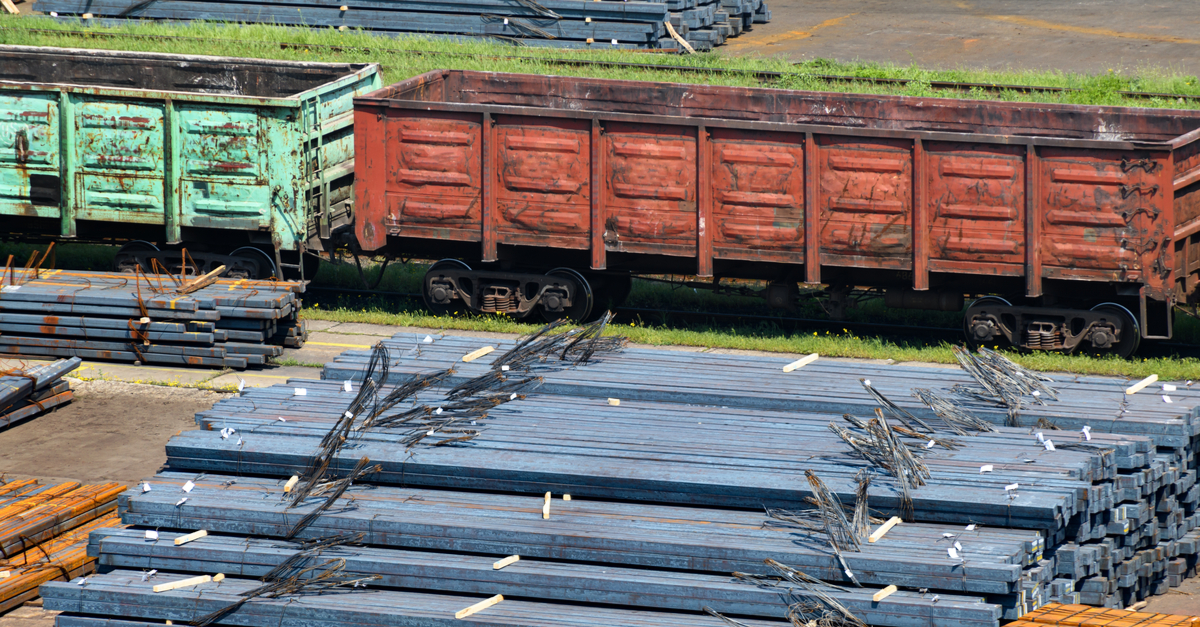 (с) shutterstock.com
In January-August 2022, Ukrainian steelmakers sent 4.3 million tons of ferrous metals abroad by rail
Ukrzaliznytsia (UZ) in August 2022 reduced the export transportation of ferrous metals by 11% compared to the previous month – to 275 thousand tons. Compared to August 2022, the transportation of steel products decreased by 5.2 times. UZ's press service reported about it to the GMK Center.
In January-August 2022, Ukrainian steelmakers shipped 4.3 million tons of ferrous metals abroad by rail. This is 59.3% less than in the same period of 2021.
In connection with the start of the war between Russia and Ukraine, since March 2022, there has been a significant decrease in the rail transportation of steel products:
March – 226 thousand tons (5.9 times less y/y);
April – 292 thousand tons (4.1 times less);
May – 344 thousand tons (3.5 times less);
June – 320 thousand tons (3.9 times less);
July – 309 thousand tons (4.6 times less);
August – 275 thousand tons (5.2 times less).
In general, since the beginning of the war (March-August 2022), Ukrzaliznytsia has transported 1.76 million tons of ferrous metals, while in January-February 2022 this index was 2.55 million tons. Currently, export are limited by the carrying capacity of border crossings, UZ notes.
In 8 months of 2022, UZ transported 106.1 million tons of cargo, which is 47.4% less than in January-August 2021. Export transportations for this period decreased by 41.6% y/y – to 40.87 million tons. Their share in the total volume of transportation is 38.5%.
As GMK Center reported earlier, in January-August 2022, steel enterprises of Ukraine reduced the export of ferrous metals by 64% compared to the same period in 2021 – to 4.77 million tons. In monetary terms, exports during this period fell by 58.3% y/y – to $3.72 billion.
In 2021, Ukrzaliznytsia increased railway shipment of finished steel products by 5.9% compared to 2020 – up to 21.7 million tons. Export transportations increased by 3.8% y/y – up to 15.7 million tons.
---
---