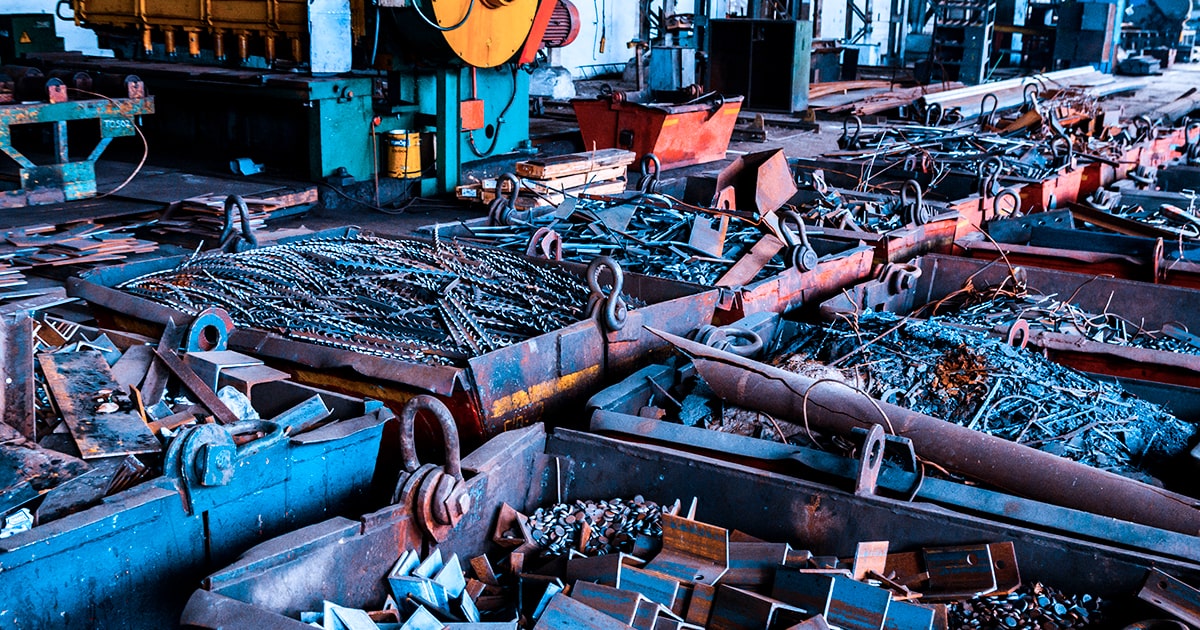 In most of the world's scrap metal markets, raw material quotations are falling due to reduced demand for steel
Global scrap prices continued to decline last week amid weak steel demand and uncertainty over the future economic outlook. As demand for steel stagnates, steel companies see little point in replenishing raw material inventories and continue to put pressure on scrap prices.
Prices for HMS 1/2 scrap in Turkiye for the week of May 1-8, 2023, fell by 4.5% compared to the previous week – to $375-385/t.
Scrap quotations in Turkiye are under further pressure as buyers show no interest in buying raw materials. Suppliers, meanwhile, have at least one or more cargoes for sale.
Average offers from sellers from the EU, the Baltics and other regions are $380/t, but some of them are willing to sell at lower prices because they need cash flow and are unable to fight with consumers on price.
The majority of market participants currently believe that the market price level under such conditions is no higher than $375/t. Some Turkish steelmakers are convinced that prices will drop to $350/ton in the near future. However, even at this level of prices, there is no certainty that steelmakers will return to purchases, because the situation on world markets is quite disappointing – demand is decreasing, steel prices are falling, and competition is becoming tougher. Uncertainty in sales of finished products restrains the replenishment of raw materials.
Some market participants expect the situation to become more transparent after the presidential election in Turkiye, but most question this possibility and predict the resumption of trade no earlier than September 2023.
The Chinese market also saw a decline in scrap prices last week – by 2.1%, to $395.57/t. Chinese scrap prices were steady earlier in the week, but fell sharply as trade resumed after the Labor Day holiday.
During the week of May 1-8, 2023, the capacity utilization level of plants operating on electric arc furnaces fell by 10.2 pp – to 52%. Average daily deliveries of scrap metal to the country's steel enterprises decreased by 21.6% – to 207,000 tons, and average daily consumption decreased by 9.4% – to 261,000 tons.
Declining scrap prices are significantly reducing the profits of China's mining industry. Scrap collectors are forced to reduce the supply of raw materials on the market. Such a step can temporarily support prices, but in the case of a steady reduction in steel production, it is not worth counting on a long-term effect.
The negative state of the Turkish market continues to affect US scrap prices. The price of scrap on the USA market for the week of April 28 – May 5, 2023, decreased by 3.1% compared to the previous week – to $374-378/t.
With no demand from Turkish steelmakers and steel prices continuing to fall, the market does not expect commodity prices to rise in the short term.
As GMK Center reported earlier, volumes of scrap metal collection in Ukraine in March 2023 decreased by 23.2% compared to the previous month – to 70.4 thousand tons. The export of scrap metal for March 2023 amounted to 15.5 thousand tons, which is 6.1% less m/m.
---
---