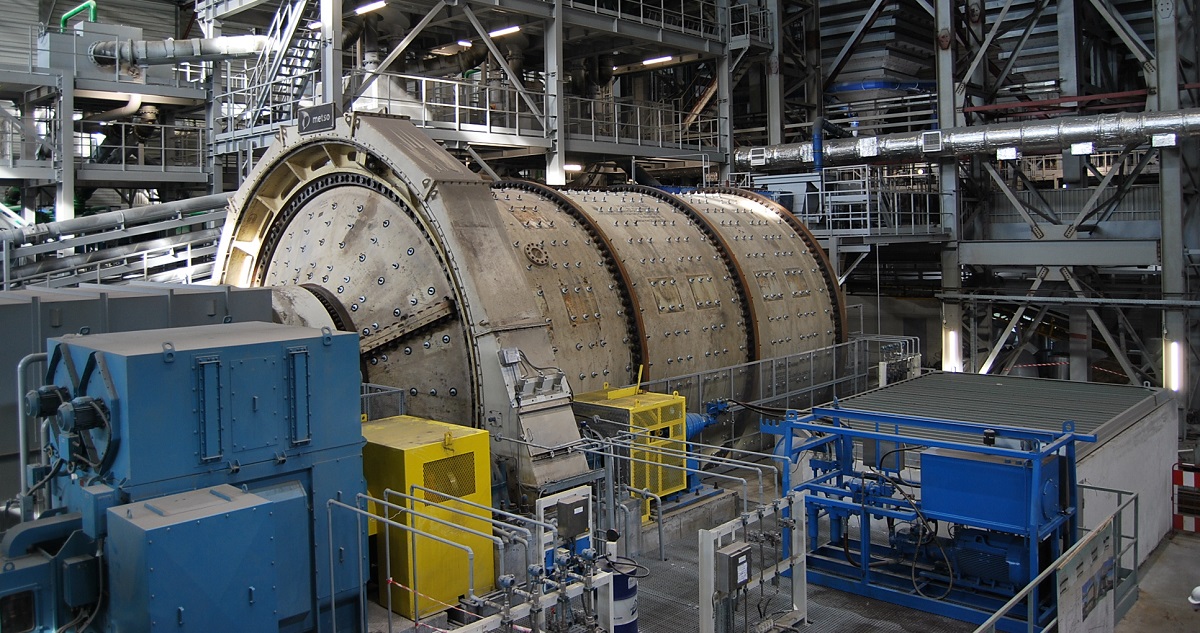 The Company is to launch a new technological complex for production of finished products worth $100 million
The Poltava Mining and Processing Plant, part of the Ferrexpo Group, is developing a project to increase its annual production to 24 million tons within five to eight years.
This was stated at a briefing at the Company by Viktor Lotous, the Chairman of the Board of Poltava Mining.
"It is theoretically possible. We just need to make a right project now. Preliminary calculations so far show that this is an achievable goal," he said.
The first phases of a conceptual design showed that the Company can achieve the above result virtually without replacing basic equipment through the use of existing capacities.
Earlier, the Company planned to increase production to 20 million tons in a long-term perspective.
Also, Viktor Lotous confirmed Poltava Mining's production plans for 2020.
"Our budget provides for 11.5 million tons in 2020. And we are moving within the budget," the representative of Poltava Mining assured.
Investment
The Company's plans for H2 include completion of the current investment projects. What is meant is the launch of a new technological complex for production of finished products, Section No. 9 of the beneficiation plant, worth $100 million.
"We have already received the first tons of iron ore concentrate. Though it is necessary to put the installation into the planned mode. We need not only to get the required iron ore concentrate output, but also to bring its quality to a desired level fully corresponding to consumer needs in terms of iron and silicon oxide content. This will enable us to sell this concentrate at favorable prices," Viktor Lotous explained.
The Section No. 9 includes additional crushing and beneficiation areas, a new electrical substation, a transfer system for prepared raw materials and finished products, and additional conveyor lines.
The main equipment manufacturer for the Section No. 9 is Metso Outotec. The construction lasted for over four years.
Additional 2 million tons of finished products will be produced as a result of the project implementation. This will make it possible to increase annual sales by around ₴2 billion, starting 1 July this year.
The project implementation will also allow increasing the plant's installed capacity to 15 million tons of iron ore concentrate per annum. The expected effect of the project is to be noticeable in H2 2020.
Furthermore, Poltava Mining is going to complete the construction of a closed warehouse for 70 thousand tons of iron ore concentrate. Investment in the project is estimated at $40 million.
"We have four pellet production facilities. From time to time, one of them is stopped for scheduled repair. And when it is stopped, one section actually stops operating. With a warehouse for iron ore concentrate, we will not suspend the operating facilities," Viktor Lotous stressed.
The warehouse complex is to increase pellet production by 800 thousand tons per annum.
Context
As GMK Center reported earlier, in January–June 2020, the Ferrexpo Group ramped up iron ore pellets production by 4.6% to 5.58 million tons compared to the same period of the previous year.
In 2019, Ferrexpo increased production of iron ore pellets by 0.8% to 10.5 million tons against the previous year. Its pellet sales in 2019 totaled 10.3 million tons, up from 2018 (10.2 million tons).
The Ferrexpo Group is the largest producer and exporter of iron ore pellets among the former Soviet Union countries. Its production assets include Poltava Mining and Yeristovo Mining.
Ferrexpo plc holds 100% of shares in Ferrexpo AG, which, in its turn, owns 100% of shares in Poltava Mining and 100% of shares in Yeristovo Mining.
---
---