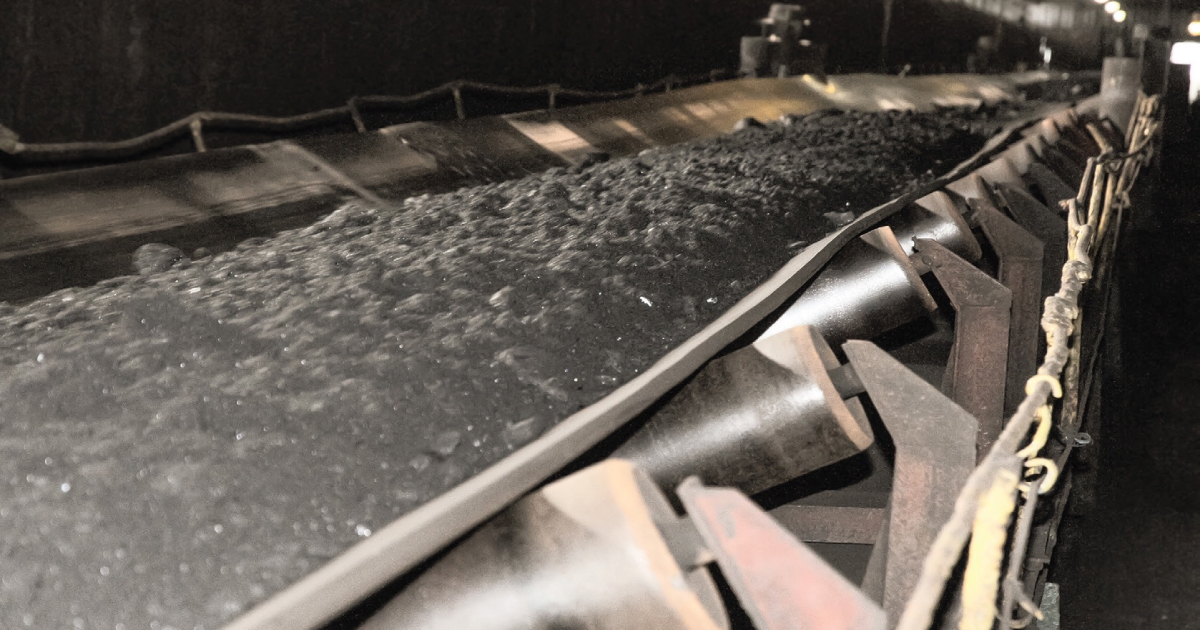 (c) facebook.com/metinvestpokrovsk
On the "Conveyor transport - 7" section, two belt conveyors to be remount into one unit 1 km long
Pokrovske Mine Administration, the Ukraine's largest producer of coking coal, plans to remount two belt conveyors on the site "Conveyor transport – 7" (CT-7) into one unit 1 km long in 2023. Metinvest Pokrovskuvigilla's press service reports about it on its Facebook page.
The total length of conveyors on the CT-7 section reaches 5 km. Tons of mined coal are transported along these "arteries" to the bunker of the main shaft and to the skip complex of the air supply shaft №2. The complex consists of 10 belt conveyors and three scraper conveyors.
Company specialists plan to combine two belt conveyors into one unit next year. Thanks to this, the maintenance costs of the equipment will decrease, and its endurance will increase.
Currently, the units require a major overhaul every 12 months, and after the overhaul, the break will be two years.
"We do not doubt our victory for a second, so we are confidently making plans for the future. And we are already developing a program for the optimization of conveyor lines at the Pokrovske mine management for 2023. We are working, planning, improving," the message states.
As GMK Center reported earlier, in July 2022 the Pokrovske Mine Administration put into operation 13th southern longwall of block №10. The team of station №7 producted the first tons of coal.
In March longwall installation work was stopped due to the war, but it was resumed at the end of the month. Clearing of the 13th southern longwall of block №10 was launched under the plan announced in June.
Metinvest Pokrovskcoal includes several enterprises of the Pokrovske Coal Group, including the Pokrovske Mine Administration and the Svyato-Varvarynska Concentrator. These enterprises carry out the extraction of run-of-mine coal, its enrichment and sale as coal concentrate.
---
---