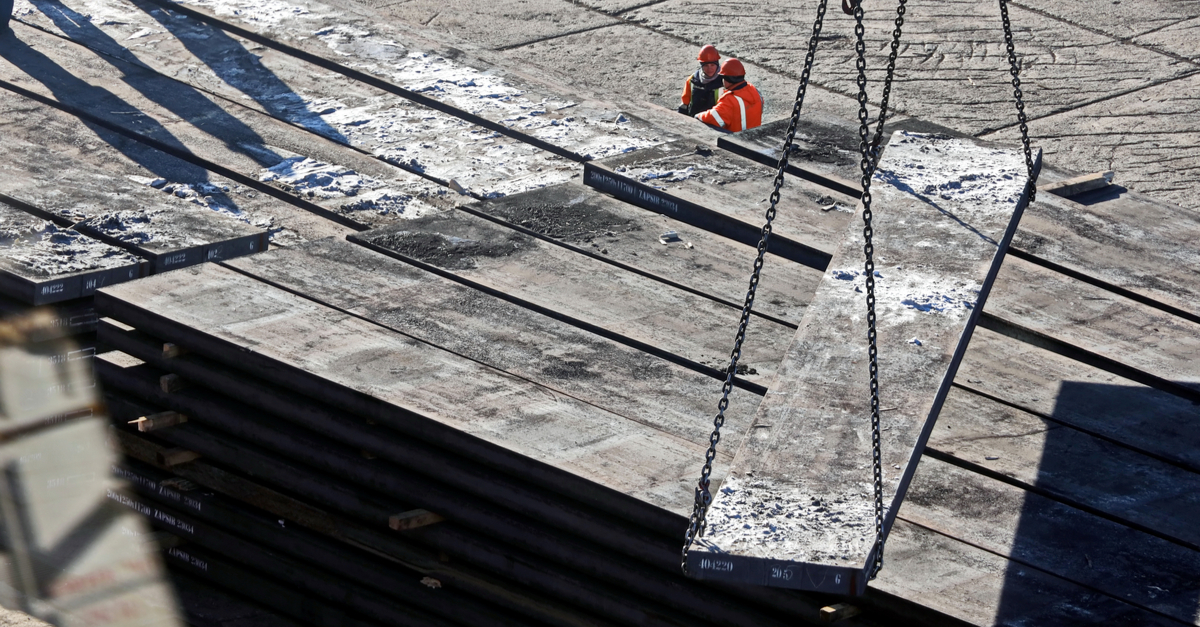 Slabs export
Imports of Russian-origin slabs to the EU will be stopped from October 2024, according to the eighth package of sanctions
NLMK Belgium (NBH), the part of Russian LNMK group, lobbies the extension of European quotas for the import of Russian slabs for another 4 years, according to Argus Media.
The import quota for Russian slabs in the amount of 3.74 million tons will expire in October 2024. This implies a complete ban on the import of slabs from the Russian Federation to the EU. At the same time, steel products that will be imported to the EU from third countries must also not contain Russian raw materials in accordance with European sanctions against Russia.
In case of extension of import quotas, the company promise to direct the revenue from product sales to the construction of an additional electric arc furnace (EAF), that could contradict to European sanctions policy, trying to limit dependence on Russian Federation.
"Abilities for import of Russian slabs distorts the competitive situation in the European steel market and hurts European steelmakers, suffered fromhigh energy prices, unlike Russian, according to market players. Price discounts for Russian slabs compared to other suppliers was from 10% to 20%, depending on month, according to market sources.", stated in GMK Center`s study "Overview of sanctions against Russian Federation in iron and steel sector (Jan 2023).
This year, Russia exported about 4.2 million tons of slabs, which is about 36% less than in 2022.
As GMK Center reported earlier, Belgium in January-August reduced steel production by 9.5% compared to the same period in 2022 – to 4.3 million tons.
Also, the EU in January-July 2023 reduced imports of steel raw materials from Russia by 44.8% compared to the same period in 2022 – to 3.24 million tons.
The import of semi-finished products decreased by 40.8% y/y – to 1.92 million tons, iron ore – by 84.9% y/y, up to 322.7 thousand tons, ferroalloys – by 79.3% y/y, to 24.2 thousand tons , and scrap – by 73% y/y, to 20.44 thousand tons. The consumption of Russian pig iron increased by 25.3% y/y – up to 952 thousand tons.
---
---