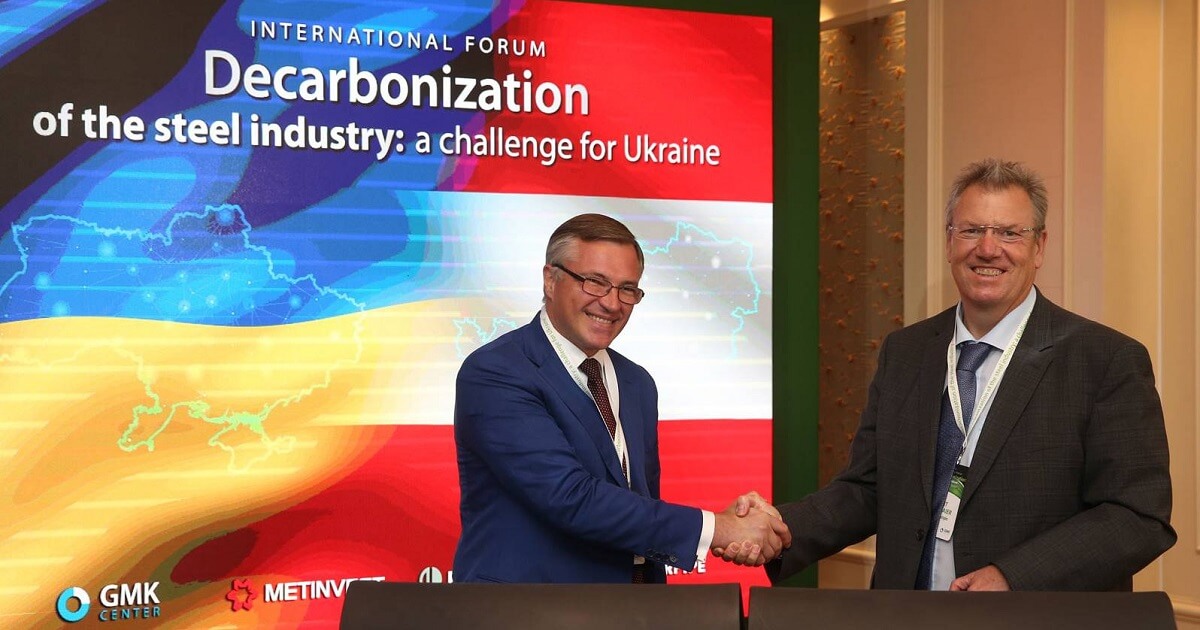 Two memorandums of cooperation to cut emissions were singed during the decarbonization forum
Metinvest CEO Yuriy Ryzhenkov signed memorandums of cooperation to drive decarbonization with Norbert Petermaier, Vice President of engineering company Primetals Technologies, and Gerold Humer from K1-MET competence center.
The documents were signed during the international forum on "Decarbonization of the steel industry: a challenge for Ukraine" that took place in Kyiv.
The memorandum of cooperation with Primetals Technologies provides for the implementation of joint R&D initiatives under the Horizon Europe program and the Research Fund for Coal and Steel.  The cooperation will include elaboration of technological solutions that can be introduced at Metinvest's production facilities, as well as development of promising technologies and solutions for the entire supply chain in the steel and mining industries.
Areas of mutual interest include energy-efficient and innovative steel production technologies based on DRI (direct reduced iron), carbon capture and utilization and metallurgical gas.
"Metinvest keeps looking for opportunities to achieve carbon neutrality in the future. And we believe that cooperation with such an experienced technological leader as Primetals Technologies will contribute to achieving the intermediate goal of decarbonization and make a significant contribution to achieving climate neutrality with zero greenhouse gas emissions," said Yuriy Ryzhenkov.
During the forum, Metinvest also signed a memorandum of cooperation with the leading Austrian metallurgical competence center K1-MET for the implementation of joint projects aimed at reduction of СО2 emissions under the European Green Deal. The Austrian company was presented at the forum by Gerold Humer.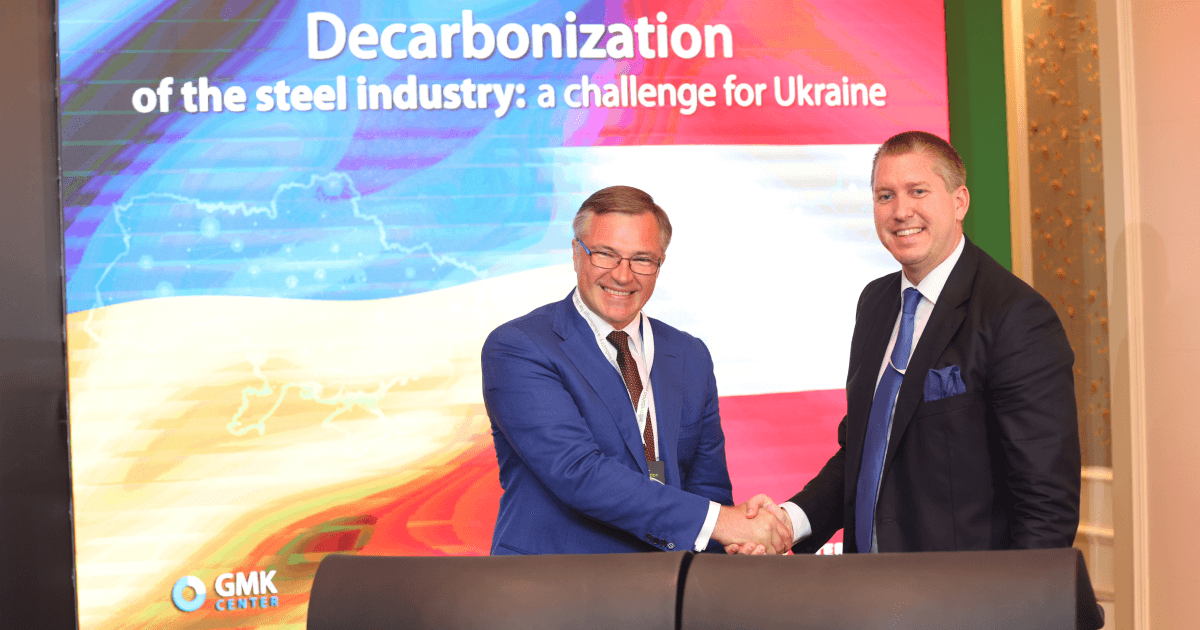 Metinvest is seeking to increase sustainability of its production facilities and is interested in introducing new technologies to reduce its environmental footprint. On its part, K1-MET has broad expertise and experience in research projects in the field of energy efficiency, circular economy, carbon capture, storage and utilization, climate-neutral metal production and other areas.
"We realize the burning need to reduce the negative impact of the steel industry on the environment. Metinvest never stops studying various technological solutions to cut emissions today and in the future. Partnership with K1-MET is an important component of the comprehensive approach to decarbonization of the steel industry in the long-term perspective, and we are committed to keep developing this and other areas," added Yuriy Ryzhenkov.
Primetals Technologies is a global leader in engineering, construction and life cycle support for the steel industry. The company is headquartered in London and is a joint venture of Mitsubishi Heavy Industries and partners. It employs around 7 thousand people all over the world.
K1-MET is a leading global competence center for ferrous and non-ferrous metallurgy headquartered in Austria. For almost 20 years, the center has been collaborating with well-known Austrian and international metals companies in the areas of energy efficiency, circular economy and carbon-neutral metal production. K1-MET and its partners are working together on technological solutions to advance transformation of the European steel industry.
The prime partner of the international forum "Decarbonization of the steel industry: a challenge for Ukraine" was Metinvest, other partners included Ferrexpo and Interpipe.
---
---