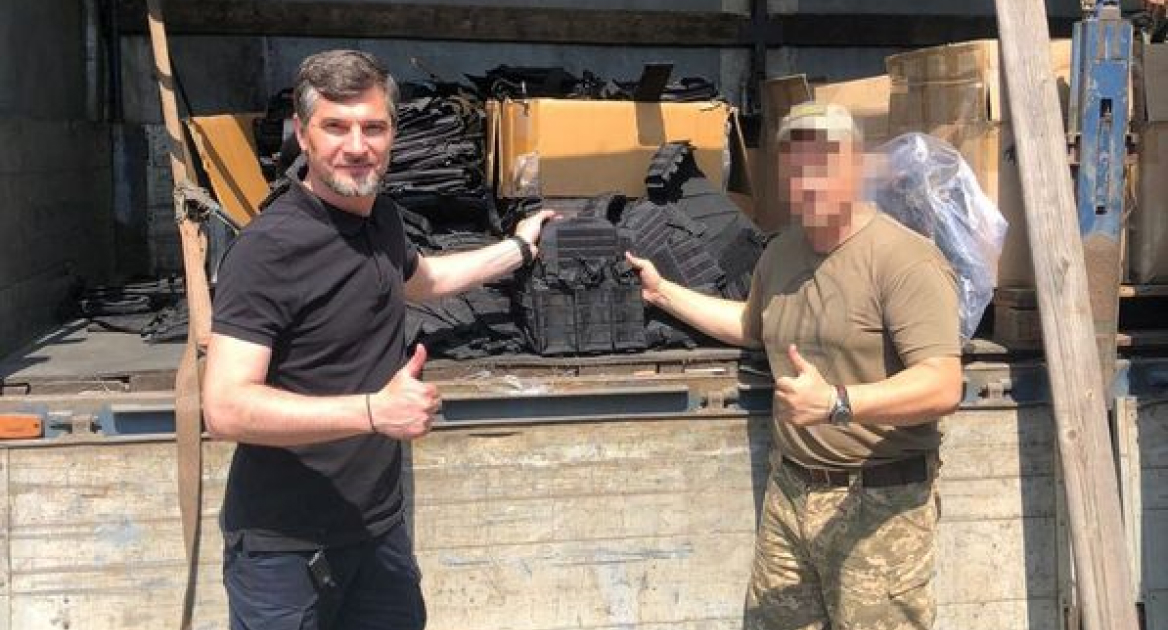 (с) facebook.com/metinvest/
Military ammunition is completely domestic production
Metinvest Group handed over 400 body armor to soldiers of the Armed Forces of Ukraine (AFU) in the Poltava region. This ammunition is completely domestically produced: the plates are made at the factories of Metinvest, they have reliable protection, and the plate carriers are also sewn in Ukraine. This is stated in the message of SCM group.
Since the beginning of the full-scale war in Ukraine, Metinvest Group has deployed a wide front of assistance, covering several areas at once: support for medicine, rehabilitation of internally displaced persons, provision of protective ammunition and support for the fighters of the Armed Forces of Ukraine and the Territorial Defense Forces.
"One of the main areas of work of the Metinvest volunteer headquarters is to help Ukrainian defenders. In particular, Zaporizhstal plant provides its employees mobilized in the Armed Forces of Ukraine with body armor and helmets. They are also received by the soldiers of the National Guard who defend the country at the forefront. The provision of protective ammunition does not stop," the message says.
Metinvest produces plates for bulletproof vests from its own steel. Products that provide the required level of ballistic resistance: the results of shooting showed that the caliber 5.45 and 7.62 did not penetrate steel plates. Also, these plates can be used to increase the bullet resistance of individual elements of vehicles and special equipment.
As GMK Center reported earlier, Zaporizhzhia enterprises of the Metinvest group mastered the production of modular shelters for dugouts 2×6 m in size, designed to strengthen the trench, which means additional protection and saving the lives of Ukrainian soldiers. For the bulding of shelters, Metinvest specialists worked out drawings, reconfigured equipment, and purchased special steel and rolls.
Earlier Metinvest handed over military doctors of the Main Intelligence Directorate of the Ministry of Defense of Ukraine 20 specialized ambulances. The total cost of the cars, together with the cost of repairs and delivery to Ukraine, amounted to €300,000.
---
---