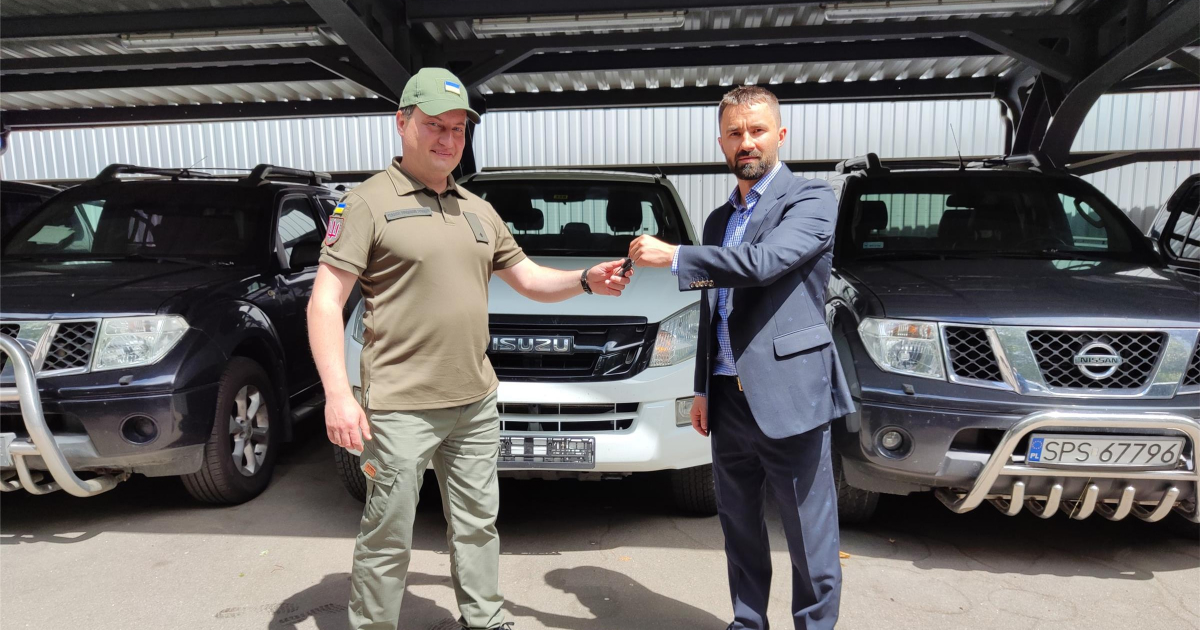 (c) metinvest.media
The group collected this equipment for four months in many European countries
Metinvest Group handed over 100 vehicles to the Armed Forces of Ukraine. Their total cost, together with the costs of repair and delivery from Europe, is about $2 million. Corporate edition of Metinvest Media reports about it.
Among 100 pieces of equipment are machines of various types. There are four-wheel drive SUVs and minibuses, but mostly they are pickup trucks used by the military in all areas of the front to deliver ammunition and personnel, evacuate wounded soldiers, transport products, things, materials and other important cargo.
"We collected cars for the Armed Forces for four months in different parts of Europe – in Germany, Poland, Italy. In particular, this was done by employees of Metinvest – guys who went abroad. There they looked for cars, organized their repair and delivery to Ukraine," said Oleksandr Vodoviz, head of the general director project office  of the Metinvest group.
The other day, Metinvest handed over the last batch of 20 machines. In general, thanks to the company's help, the fleet of the Armed Forces of Ukraine was replenished with 100 vehicles. All equipment will go to the front line to help servicemen in the performance of combat missions.
The expenses for the purchase of cars, maintenance and transportation were taken over by the Metinvest group. About $2 million was allocated for this.
As GMK Center reported earlier, Zaporizhzhia enterprises of the Metinvest group have mastered the issue of modular shelters for dugouts 2×6 m in size, intended for strengthening the trench, and therefore for additional protection and preservation of the lives of Ukrainian soldiers. For the manufacture of shelters, specialists of Metinvest developed drawings, reconfigured the equipment, purchased special steel and rolls.
Earlier Metinvest handed over 20 specialized ambulances for military medics of the Main Intelligence Directorate of the Ministry of Ukrainian Defense. The total cost of the cars, together with the costs of repair and delivery to Ukraine, was €300,000.
---
---