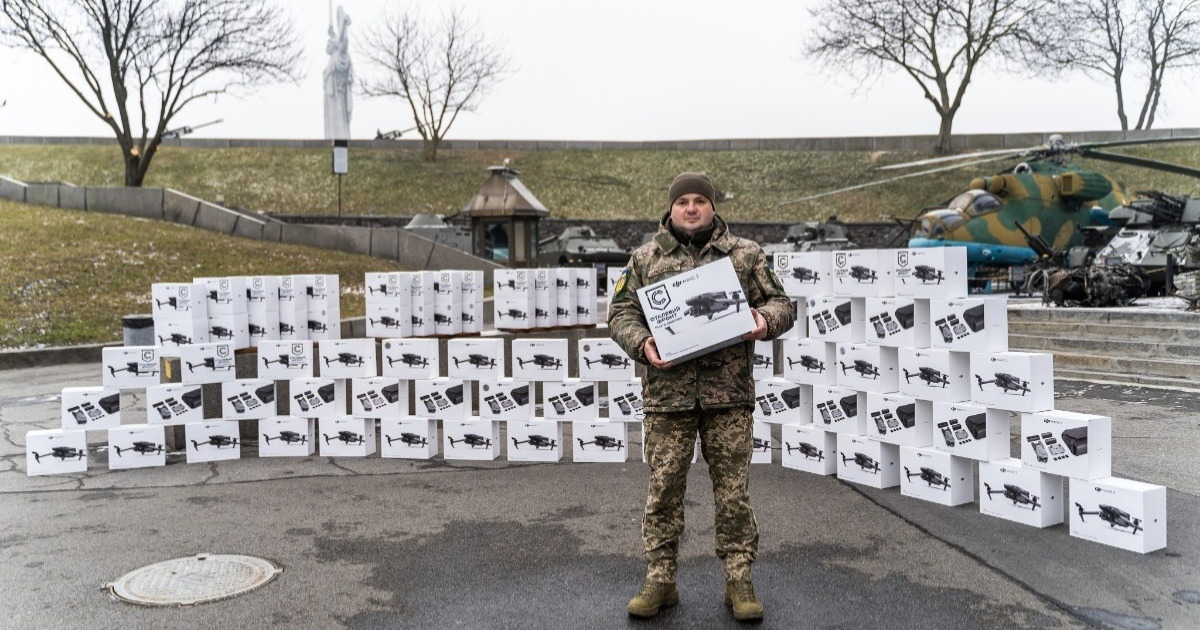 DJI Mavic
All assistance is provided free of charge through the military initiative «Steel Front»
For almost a year and a half of the full-scale invasion, Metinvest Group handed over 1,500 unmanned aerial vehicles (UAVs) to various units of the Armed Forces of Ukraine (AFU). This is stated in the press release of Metinvest.Media.
«Every day, the dynamics of the war of drones is gaining momentum. Ukrainian defenders massively use UAVs for reconnaissance, targeting, correcting strikes, destroying targets and collecting information about hits. However, in the conditions of hostilities, equipment is expendable and requires timely replenishment. In order to provide our soldiers with an advantage over the enemy, Metinvest has established a system supply of UAVs of various modifications,» the message says.
In addition to the purchase of drones, the company undertakes the organization, logistics, search and supply of these scarce devices. This is a large amount of work, which greatly facilitates the task of the defenders and allows them to focus on confronting the aggressor, Metinvest adds.
DJI Mavic, Autel EVO II are among the most popular UAV models. These are reconnaissance drones that help to effectively detect equipment, the movement of Russians and adjust strikes on their positions.
Also, Metinvest supplies reconnaissance UAVs operating on the principle of an airplane, in particular, Valkyries to the front lines. These Ukrainian-made units can fly even in difficult weather conditions and provide valuable information about the location and movement of the enemy.
«The availability of modern UAVs is an important key to the army's success during hostilities. Equipment helps monitor enemy forces, re-target weapons, take measures to stop the enemy's advance or save lives. So far, we have already delivered more than 1,500 technological birds to the front and will continue to supply them. We believe in the victory of Ukraine and do everything possible so that this moment comes as soon as possible, and our soldiers return home,» commented the CEO of Metinvest Group Yuriy Ryzhenkov.
As GMK Center reported earlier, Metinvest from the beginning of the war sent for help 3.7 billion UAH to Ukraine. More than UAH 2 billion from the total amount went to the needs of the army through Rinat Akhmetov's «Steel Front» military initiative.
---
---