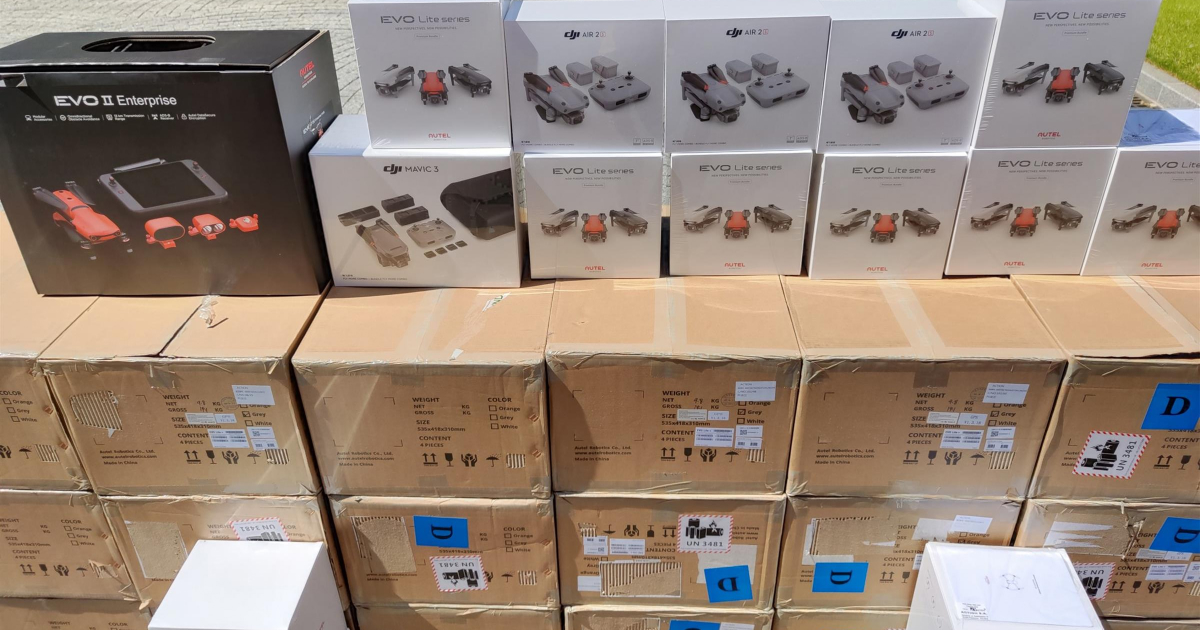 (с) metinvest.media
Of these, 20 drones are equipped with night vision devices and control panels
Metinvest transferred a consignment of 120 drones to the Main Intelligence Directorate of the Ministry of Defense of Ukraine for a total of $500,000, Metinvest-Media reported.
Of these, 20 drones are equipped with night vision devices and control panels.
"The company provides strong support to Ukrainian defenders, systematically from the first days of resistance to the Russian invasion. So far, intelligence have received thousands of modern bulletproof vests and helmets, night vision devices, turnstiles and tactical equipment. This time the company handed over 120 drones to the Main Intelligence Directorate of the Ministry of Defense of Ukraine," the statement reads.
The equipment provided is crucial when performing tactical tasks. The operator can fly the drone from a much remote position without exposing himself to danger.
Drones help to identify the target or location of the enemy and transmit accurate coordinates. Such drones are consumables, as their average life cycle is 10-15 flights. Therefore, they will need to be constantly replenished.
"Drones are the "eyes" of intelligence on the front line. This very light and mobile equipment is difficult for the enemy to detect by available means. Metinvest not only allocated funds, but fulfilled organization, logistics, search, and supply. This work facilitates the Armed Forces. Logistic routes have been improved, no one will delay and detain this items for some bureaucratic purpose," said Andriy Yusov, a spokesman for the Defense Ministry's Main Intelligence Directorate.
This is not the first batch of drones for Main Intelligence Directorate. In total, Metinvest donated about 150 drones to intelligence officers, and more than 400 to the Armed Forces.
Earlier GMK Center reported that since the beginning of the Russian invasion, Metinvest has allocated more than UAH 1.5 billion to help the Ukrainian army, civilians and employees. All assistance from SCM (Metinvest's management structure), Rinat Akhmetov's Fund and FC Shakhtar since the beginning of the military aggression is estimated at UAH 2.4 billion.
---
---