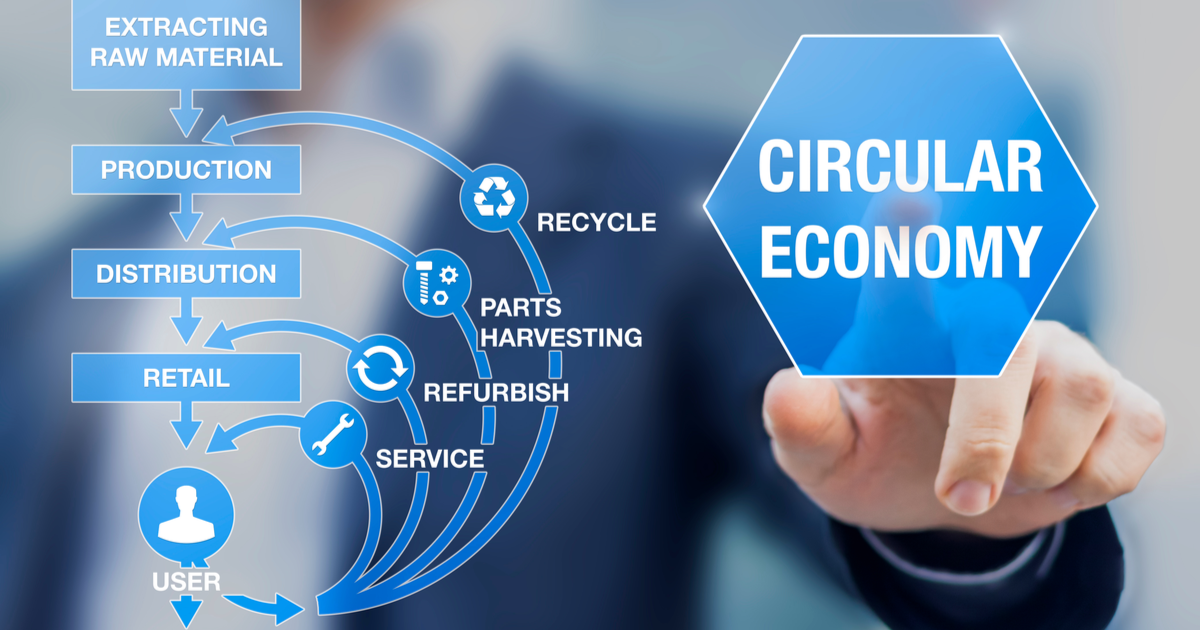 (c) shutterstock.com
A research on metallurgical waste management is scheduled to be carried out in 2023–2027
The Metinvest Group and K1-MET competence center will participate in an international R&D project combining the circular economy and metallurgical waste management for sustainable steelmaking, according to a post on the Group's website.
The R&D project will be implemented by the international consortium of industrial companies and research institutions in 2023–2027. Metinvest has already signed a letter of commitment to participate in the project.
The R&D project is geared towards studying the possibility of extracting mineral and metal products from steelmaking dust and slag for recycling in production, and the impacts of various concentrations of processed products on the final product quality. The project will study methods for briquetting waste of gas-cleaning units in steel production. Special focus is expected to be on finding a solution for pyrometallurgical and mechanical processing of fine-grained waste of process gas-cleaning units of BOFs and EAFs.
The need to develop solutions for mechanical processing of dust of waste gas cleaning is due to a transition of steelmaking from carbon-based (BF–BOF) route to DRI and EAF routes, Metinvest emphasized.
"Metinvest uses all available technologies to reduce its environmental footprint and cut production waste. We are pleased to be part of the international R&D project led by our partner, K1-MET, to continue this effort. I am confident that the project will help us find new solutions bringing us one step closer to a clean and waste-free steel industry. The participation of Metinvest Polytechnic's staff in the project will mark a new round of development for the entire Ukrainian academic community," says CEO of the Metinvest Group, Yuriy Ryzhenkov.
With the assistance of the steel and mining university, Metinvest Polytechnic, Metinvest is going to participate in the development and testing of emerging technologies and methods to assess the potential for commercial applications. The academic staff of Metinvest Polytechnic is expected to participate in the international consortium-led project and R&D activities.
"Partnership with Metinvest is an excellent chance for K1-MET to continue developing innovative processes to effectively extract valuable materials from metallurgical waste. Material cycles can be closed only through the recycling of valuable metal and mineral fractions in the production process, which will save primary resources and costs," underscores Thomas Buergler, CEO of K1-MET.
K1-MET will apply for the project funding from the Austrian Research Promotion Agency (FFG).
As reported earlier, Metinvest has signed a memorandum of understanding with K1-MET to cut greenhouse gas emissions in the steel industry at the International Decarbonization Forum organized by GMK Center in July 2021.
Metinvest is a vertically integrated group of steel and mining companies that manages every link of the value chain, from mining and processing of iron ore and coal to making and selling of semi-finished and finished steel products.
In 2020, Metinvest B.V. increased its net profit by 54% to $526 million y-o-y. Its revenue in 2020 was $10.45 billion, 3% down from 2019.
K1-MET, Austria, is one of the leading and internationally renowned metallurgical competence centers for ferrous and non-ferrous metallurgy. For almost 20 years, the center has been collaborating with well-known Austrian and international metals companies in the areas of energy efficiency, circular economy and carbon-neutral metal production. K1-MET and its partners are collaborating to create technological solutions to advance transformation of the European steel industry.
---
---