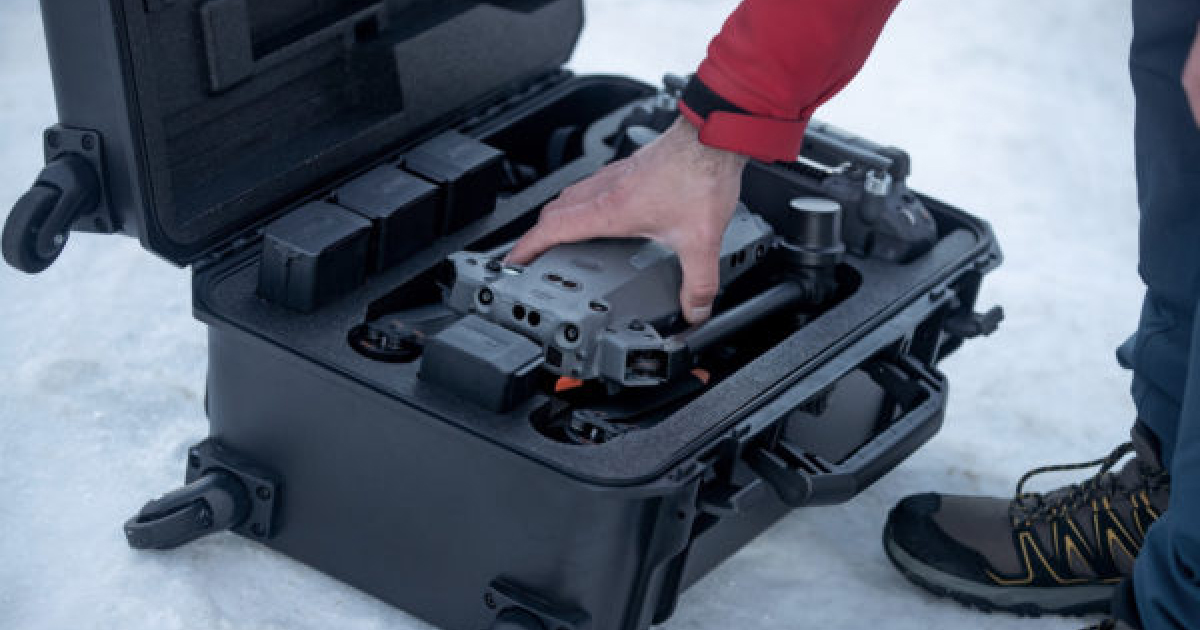 DJI Matrice 30T Drone Worry-Free Plus Combo
The company handed over the modern DJI Matrice 30T Drone Worry-Free Plus Combo to Ukrainian defenders
Ukraine's largest private cargo transportation operator Lemtrans handed over another batch of aid to the Armed Forces of Ukraine (AFU) with a total cost of UAH 400,000. This is stated in the press release on the company's website.
"Today, the main efforts of the Lemtrans company are aimed at supporting the Armed Forces, TRO and logistical security of Ukraine. This week, the company purchased and handed over modern military equipment to Ukrainian defenders – the DJI Matrice 30T Drone Worry-Free Plus Combo," the company notes.
This quadcopter model is extremely maneuverable. The UAV is equipped with powerful dual cameras, including a CMOS sensor and a radiometric thermal imaging sensor. This model is characterized by a strong construction and resistance to weather conditions, which will enable defenders to work reliably in difficult conditions.
"The enemy continues to destroy our infrastructure and encroach on the lives of Ukrainians every day. Therefore, the support of the Armed Forces and logistical support of the country are one of the main priorities for us. This time, we handed over a quadrocopter, which, I am sure, will help the defenders conduct reconnaissance and detect enemy positions in a timely manner," noted Volodymyr Mezentsev, CEO of the company.
In total, during the war, Lemtrans directed more than UAH 25 million to help the country through Steel Front military initiative, as well as to other humanitarian programs. The company systematically provides assistance to defenders. In addition to cars, bulletproof vests, and field stoves, military personnel are given quadcopters and other means that help in the fight against the enemy.
As GMK Center reported earlier, in 2022 Lemtrans transferred UAH 1.3 billion in taxes to the budgets of all levels. In particular, UAH 1.2 billion – to the state budget, and UAH 95 million – to the local budget. 22 million hryvnias were allocated to help the army and the population of Ukraine during the year.
Lemtrans is the largest private operator of freight rail transportation in Ukraine. In 2022, the company reduced railway transportation of iron ore by 5.9 times compared to 2021 – to 1.64 million tons.
---
---