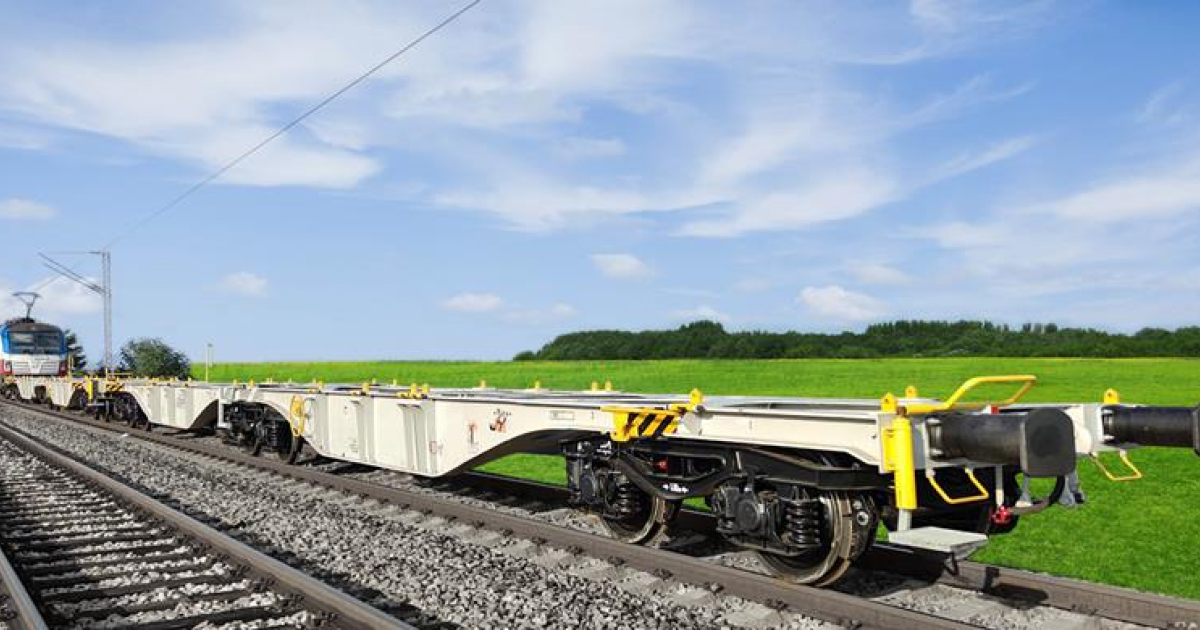 (c) railwaygazette.com
At the beginning of 2023, the plant intends to start serial production of a flat car for 1435 mm gauge
Kryukov Carriage Works (KCW) has completed testing a new model of a flat car for the EU market. Railway Gazette International informs about it.
The company plans to start serial production of a new railcar for 1435 mm gauge in 2023.
Now KCW is negotiating with operators and leasing companies in the EU in order to win contracts for the supply of new carriages that are designed to transport containers and swap bodies.
"Given the current situation with Russia's invasion of the territory of our country, we are forced to actively develop and move towards the development of cooperation with companies from friendly countries," notes Kryukov Carriage Works.
In 2021, the company began developing railcars that meet EU standards. The first carriage was the 80-foot articulated platform SGGRSS. Its characteristics:
length with buffers – 26.39 m;
deck height above rails – 1155 mm;
tare weight – 27 tons;
maximum payload – 108 tons at 100 km/h or 93 tons at 120 km/h.
Testing of two prototypes to demonstrate compliance with TSI WAG and TSI Noise standards has been completed. The EU Railways Agency is now in the process of approval for serial production from the 1st quarter of 2023.
The prototype SGGRSS 90-foot platform is expected to be ready for testing in the third quarter of 2022 and approved in 2023.
In addition, KCW is developing plans for other types of railcars to meet EU needs. The company declares that it is ready to accept orders from European customers.
At the end of May, the prosecutor's office arrested the Russian 25% stake in Kryukov Carriage Works. Their holder, Stanislav Gamzalov, is suspected of facilitating the purchase of parts for the cars construction from Russian Federation enterprises at inflated prices in the presence of lower-cost analogues of Ukrainian production. Stocks already handed over to ATMA.
KCW, in turn, declared, that denies the existence of schemes for withdrawing funds to the accounts of Russian enterprises and the facts of purchases at an inflated cost, and the above-mentioned holder of 25% of the shares has no influence on the operation of the enterprise.
As GMK Center reported earlier, according to the head of the board of Ukrzaliznytsia Olexandra Kamyshina, UZ plans to become the management company of the part shares of the Kryukov Carriage Works arrested by the Kyiv City Prosecutor's Office. The railway operator intends to claim the arrested shares after their transfer to ATMA.
At the end of 2021 KCW reduced the production of freight cars by 36.2% compared to 2020 – up to 1001 units.
---
---