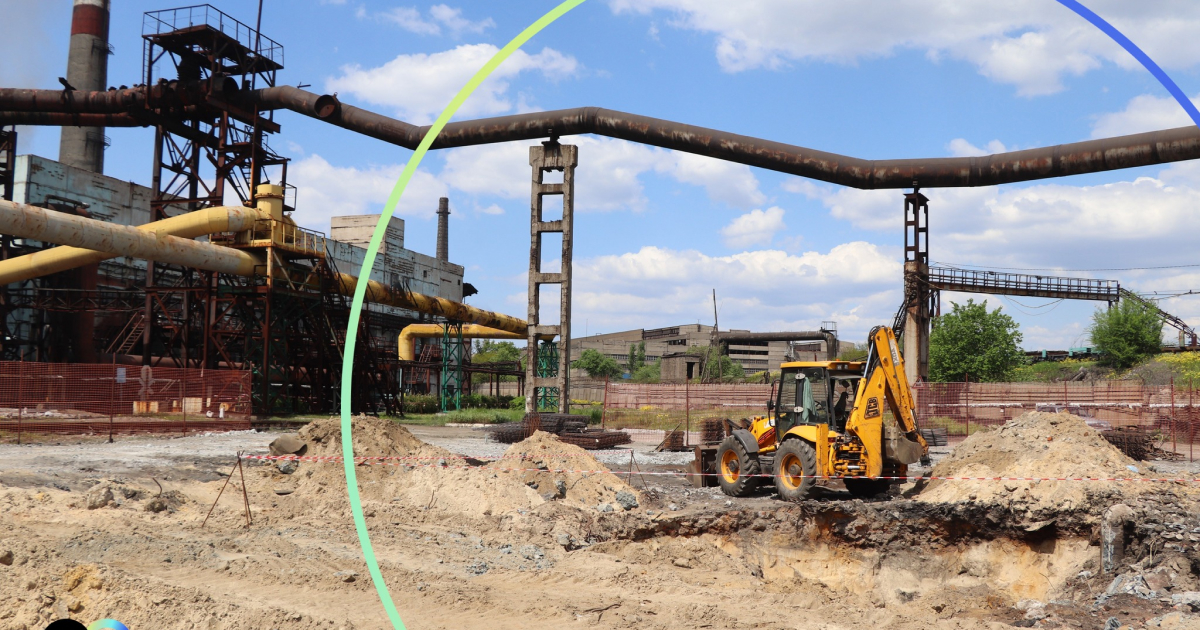 The plant has already started implementing the relevant investment project
Kametstal Iron and Steel Works has started the implementation of an investment project aimed at the accumulation of coke gas for its further use in production. This is stated in the press release on the company's the Facebook page.
The goal of the project is to improve the economic efficiency and energy independence of the enterprise.
On the site of the company's power plant, the first stage of construction work on the installation of the system for the accumulation of coke gas in gas collectors for its subsequent return to the plant's gas system has begun.
The basis of the project is the modern technology of collecting excess coke gas, which occurs in the network, into soft gas-holder tanks with the possibility of using it for the company's needs instead of natural gas.
«The use of soft synthetic gas reservoirs is the newest approach to the issue of gas accumulation. Among their advantages over steel ones, first of all, are the reduction of costs during installation and the improvement of working conditions for personnel during subsequent maintenance. The operation of the gas storage complex is fully automated and equipped with a preventive technological safety system,» the message says.
In the future, the use of the coke gas storage facility will provide Kametstal with annual savings of almost 8 million cubic meters of high-value natural gas. Also, the implementation of the project will reduce the burden on the environment.
Currently, at the construction site, specialist contractors are conducting work on the preparation of pits for the foundations of buildings, overpasses, and coke gas pipelines.
As GMK Center reported earlier, at the end of April Kametstal completed major repairs of compressor KTK-12.5/35 №6. During the repair, the main equipment was completely restored and worn parts and parts were replaced. In addition, the lubrication and cooling system and the electric motor of the 3 MW compressor were repaired.
---
---