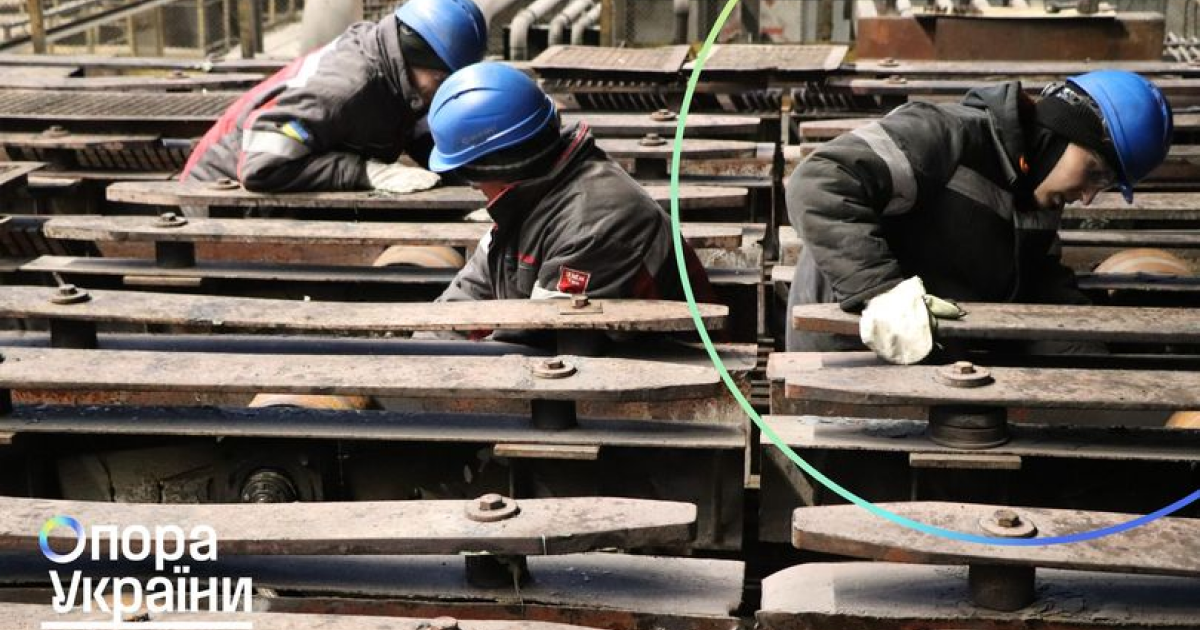 Kametstal
The enterprise also repairs the equipment of the main sections of the converter workshop
Kametstal Iron and Steel Works carries out restoration work on continuous casting machines (CCM). Units and equipment are being prepared to be launched. It is said on the company's Facebook page.
Each of the seven streams of the CCM with the help of a hydraulic cylinder performs rhythmic oscillations to ensure a high-quality, homogeneous pour at the exit. Specialists dismantled the old ones and installed new hydraulic cylinders on the oscillating mechanism of the crystallizer on the first continuous casting machine. The new equipment must be checked for correctness of operation, and then start-up and adjustment works are carried out. Specialists of the steel plant are also restoring CCM №3.
During a forced shutdown, the enterprise also repairs equipment in the main sections of the converter workshop. Overhaul of foundry crane №13 is being completed here.
The 320-ton crane is designed for pouring hot pig iron into the converter, as well as loading scrap into the converter and moving loads. The main task of specialists is to restore the equipment, components and parts of the unit that are physically worn.
Repairmen work around the clock in the converter department. First of all, they will replace the gearboxes. So far, two reducers for the main lift, two for the movement of the main carriage and four reducers for the movement of the bridge have been replaced. Among the important repair measures is the replacement of clutches, brake pulleys, and suspension shafts of the bridge.
As GMK Center reported earlier, on November 23, 2022, the Kametstal Iron and Steel Works temporarily stopped production due to damage to the energy infrastructure of Ukraine, which was the result of a massive missile strike by the Russians. In mid-December, the Metinvest company reported that Kametstal resumed the production of pig iron at one blast furnace. The further recovery of steel and rolled steel production will largely depend on the level of electricity supply deficit in the Dnipropetrovsk region.
---
---