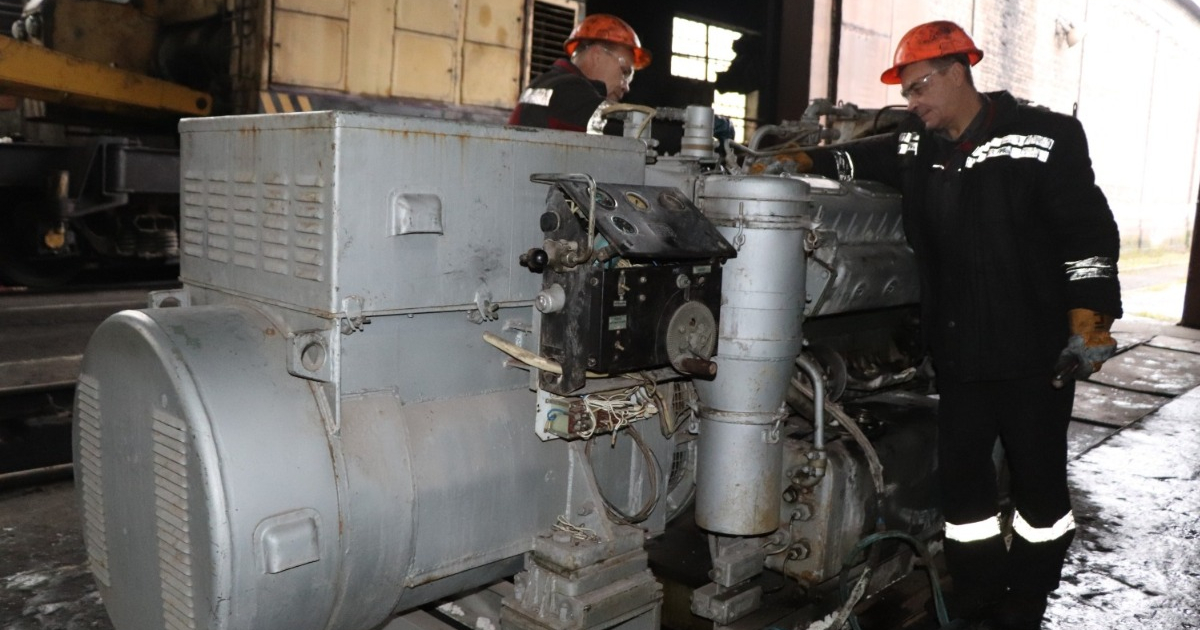 The installation has a power of 200 KW and a weight of more than 3.5 tons
A powerful diesel generator for the Kamianske hospital was restored at the Kametstal Ion and Steel Works. It is stated in the Metinvest.Media's message.
The personnel of the repair shop of the enterprise's railway transport management (RTM) were involved in carrying out the revision and adjustment of all installation's systems.
The generator with a capacity of 200 KW and a weight of more than 3.5 tons arrived at the crane depot, where repairmen quickly checked its performance, performed the necessary technical operations and successfully started the installation.
They could not repair the generator on their own at the medical facility. As Volodymyr Kryvanchyk, head of the RTM repair shop, noted, due to the discharge of the unit's batteries, it was impossible to start it in the hospital – there was not enough voltage to start the diesel engine.
"We carried out the revision and equipment of the unit's cooling and oil systems. In addition, our repairmen carried out maintenance of its electrical and mechanical parts. All connections were tightened, the fuel system was adjusted. The result is that the generator is working properly, and in the event of an unexpected power outage, it will be able to fully supply the city hospital with electricity," said the head of the RTM repair shop.
As GMK Center reported earlier, Metinvest group handed over another batch of 5,500 medicines to save the lives of patients, including wounded soldiers, to Kamianske medical institutions, with a total cost of 360,000 hryvnias. The batch of medicines consists of painkillers, antipyretics, disinfectants, as well as suturing surgical material, elastic and ordinary bandages, etc.
---
---