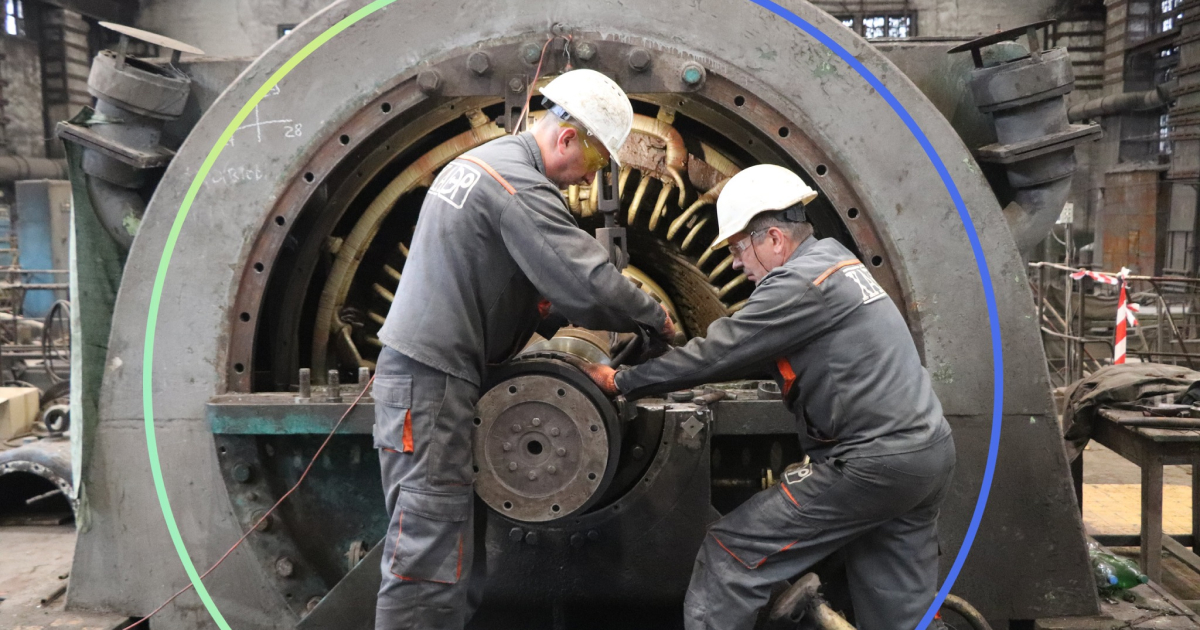 Kametstal
The stability of the company's own electricity generation depends on the stability of the unit's operation
Kametstal Iron and Steel Works is carrying out overhaul of turbine generator №4 in the turbine shop of the thermal power plant (TPP). This is stated in the message on the company's Facebook page.
«The equipment of turbine generator №4, intended for the production of electricity, is being restored at the Kametstal thermal power plant. This long-term large-scale overhaul, which is ongoing in the turbine shop of the TPP, is primarily aimed at increasing the production capacity of the unit, which depends on the stability of the company's own electricity generation,» the plant notes.
Among the main measures is the capital restoration of the generator, which involves complex repair intervention directly in the rotor nodes. An important repair will be carried out on the turbine – complete re-shoveling of the high-pressure rotor with replacement of all blades and their further balancing. Revision and repair of auxiliary equipment is planned – condensers, pumping equipment, regenerative system, etc.
«The stable operation of the turbogenerator in modern realities is a reliable guarantee of the energy armor of Kametstal. The main goal of the overhaul is to bring the power of the unit as close as possible to the passport power. After all, in wartime, the company's daily victory is its energy independence within the limits of the performance of production tasks,» the company adds.
After the completion of the overhaul, the power industry also expects from the operation of the fourth turbogenerator a decrease in the specific consumption of steam for the production of electricity, which will allow saving high-value natural gas.
As GMK Center reported earlier, in May Kametstal performed major overhaul of railcar dumper equipment in the sinter ore workshop. During the repair, the metal structures of the sections of the rail track were replaced with subsequent concreting. Also, the drive mechanisms of the cradle were revised, the steel ropes of the platform were replaced, etc.
---
---