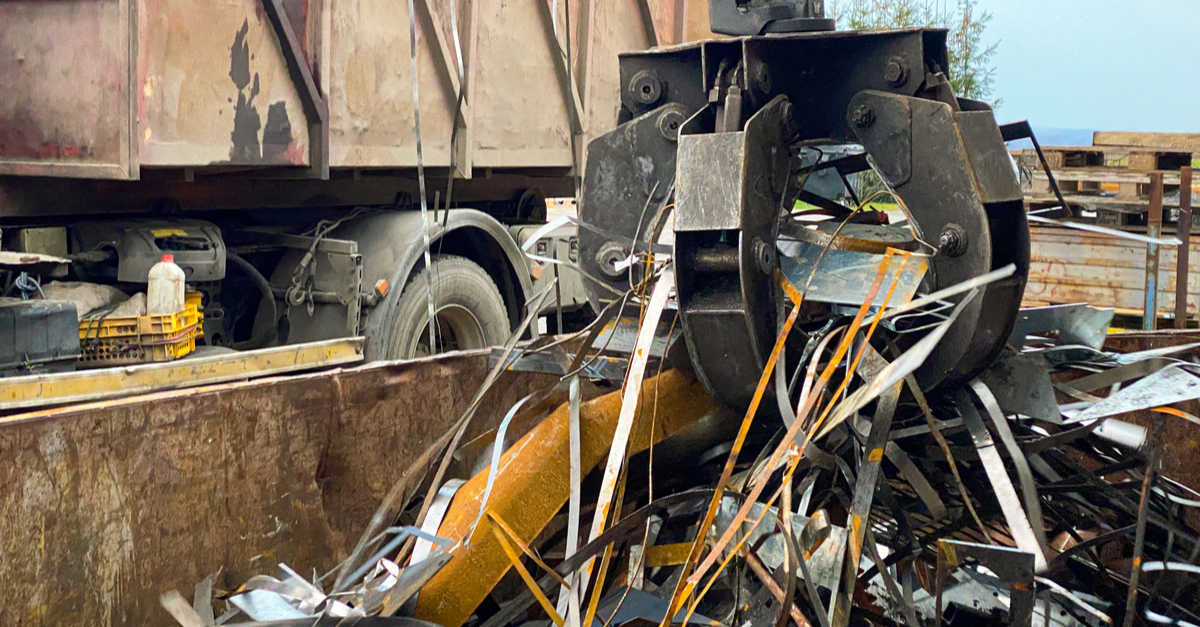 Scrap
The ban on the export of scrap from the EU will lead to the loss of jobs and an increase in the stocks of scrap for European companies
The Italian trade association Assofermet is afraid of financial losses due to the ban on the scrap metal export to countries that are not part of the European Union. This is reported by Eurometal with the reference to the data of the association.
"The ban on the export of secondary raw materials to third countries will have a strong impact on European companies engaged in the collection and supply of scrap, causing job losses. There will also be environmental and permitting issues related to the increase in unused scrap, which will impose restrictions on its collection. The collection of lower-grade raw materials, which requires high processing costs, will be completely stopped," the association notes.
Assofermet expressed concern, following other associations such as BVSE and VDM, about the importance of protecting the free trade of scrap between the European Union and other countries.
As the association notes, scrap within the EU is structurally redundant and in excess compared to the market requirements of local steel producers, and consumption of scrap continues to be lower than collection.
Since 2005, steel production in Europe has been steadily declining, falling from 182.3 million tonnes to 152.6 million tonnes in 2021.
Last year, 87.9 million tons of ferrous metal scrap were used to produce 152.6 million tons of steel in the EU. Another 19.5 million tons of scrap remained unused.
"According to the global principles of the circular economy, surpluses should continue to be exported. From 2055 to today, scrap exports have increased by approximately 12 million tons, as the production of crude steel in the EU has fallen by approximately 30 million tons. In addition, since 2005, imports of scrap into the EU have steadily decreased due to the large amount of raw materials inside," summarizes Assofermet.
At the beginning of September 2022, the European Association of Steel Producers EUROFER called on the EU to refuse from export of scrap metal to third countries. Refusal to export scrap will contribute to the achievement of the climate goals of the European Union and save secondary raw materials.
As GMK Center reported earlier, restrictions on the export of ferrous metal scrap already operate in 43 countries of the world. Restrictions will apply in 71 countries, or in every third country in the world, after the introduction of corresponding measures in the EU and Mexico.
Also, the EU intends to reduce CO2 emissions by 55% by 2030 to achieve climate neutrality by 2050. To this end, the European Commission has major program on climate change "Fit for 55", which provides for the introduction of the CBAM.
---
---