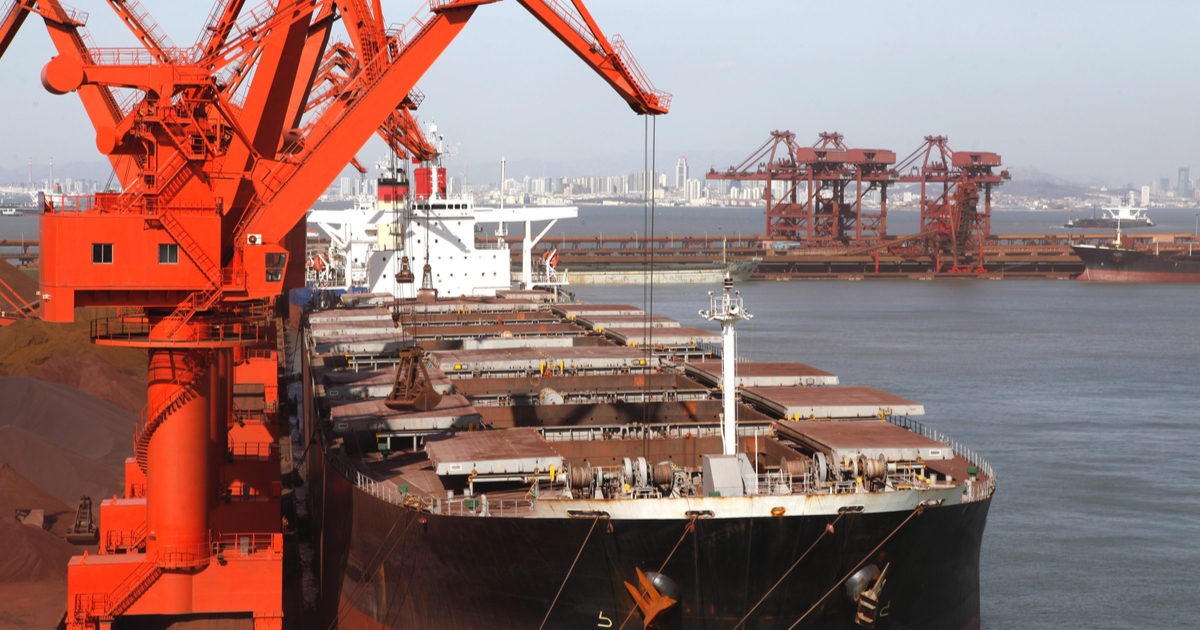 Iron ore
Chinese steel mills buy raw materials as needed, their demand remains restrained
January futures for iron ore, which are the most traded on the Dalian Commodity Exchange, increased by 5.2% – up to $105.8/t during the period August 11-18, 2023. Reuters reports about it.
As of August 18, 2023, quotations of basic September futures on the Singapore Exchange increased by 3.4% compared to the price a week earlier – up to $106.5/t.
Iron ore prices jumped amid news that steel mills in China's leading steelmaking province of Hebei have yet to cut output, the National Australia Bank said in a statement. However, forecasts for the current year remain cautious, as domestic steel output is expected to be limited to 2022 levels.
Falling exports of raw materials from Australia and Brazil reduced iron ore stocks in China. Imported iron ore inventories held by 64 Chinese steelmakers fell to 8.7 million tons as of Aug. 16, down 2.1 percent from the previous week, according to Mysteel's weekly survey.
According to analysts at Soochow Futures, iron ore prices are currently being supported by a weaker yuan, a wide gap between spot and futures prices and high levels of pig iron production. However, demand prospects amid the troubled real estate sector and the threat of steel production restrictions continue to influence the quotation of steel raw materials.
Although Chinese authorities have announced that the country will continue policies to stimulate consumption and promote investment, steelmakers remain concerned about the state of the real estate industry, as the country's main developer Evergrande, which has more than 1,300 projects in more than 280 cities in China, filed for bankruptcy in a US court on August 17 .
As SMM's review stated, at the end of the current week, appetites of iron ore sellers increased, while mills bought this raw material on demand – demand from their side remains cautious. The further level of prices will depend on the profits of steel mills and the implementation of the policy of limiting steel smelting.
As GMK Center reported earlier, the investment bank Goldman Sachs revised its price forecast for iron ore in the second half of 2023 downwards – by 12%, to $90/t. This is due to the projected oversupply of raw materials in the amount of 68 million tons and a decrease in the volume of steel production in China. ING analysts expect the price of iron ore to be $105/t in the third quarter, and $100/t – in the fourth.
---
---