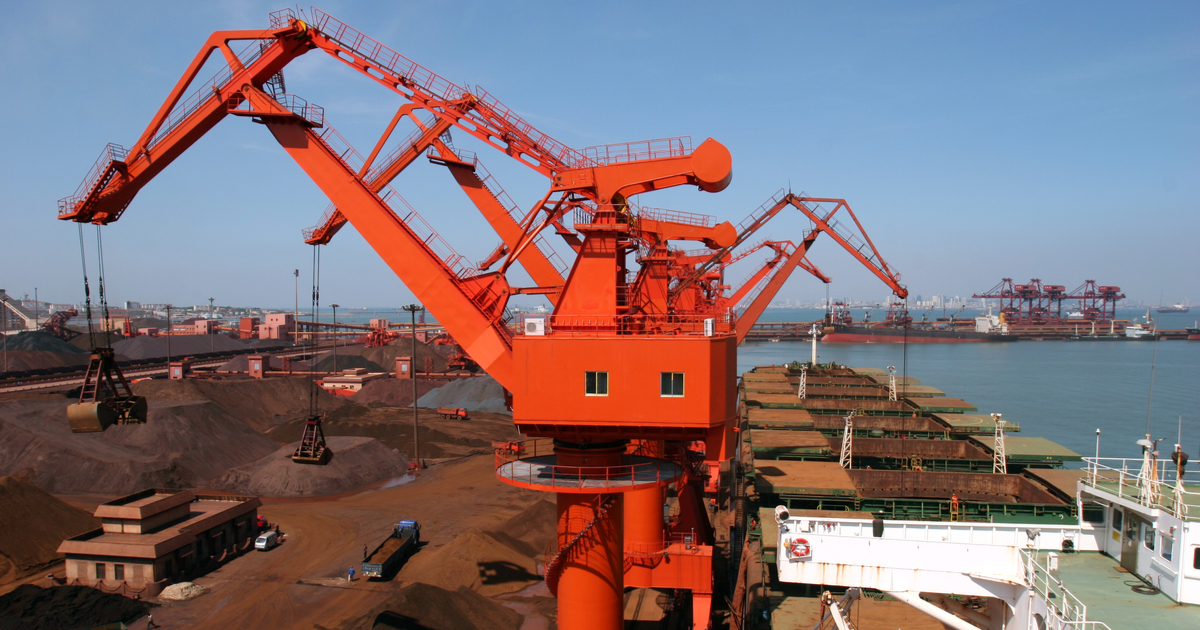 Iron ore
For the period of August 25 – September 1, iron ore quotations on the Dalian Stock Exchange increased by 2.6%
January iron ore futures, the most traded on the Dalian Commodity Exchange, rose 2.6% week-on-year from August 25 to September 1, 2023, to 845.5 yuan/t ($116.4/t). Thus, iron ore prices have been growing for the fourth week in a row. This is evidenced data Nasdaq.
On the Singapore Exchange, the quotes of basic September futures as of September 1, 2023 increased by 1.6% compared to the price a week earlier, to $115.95/t.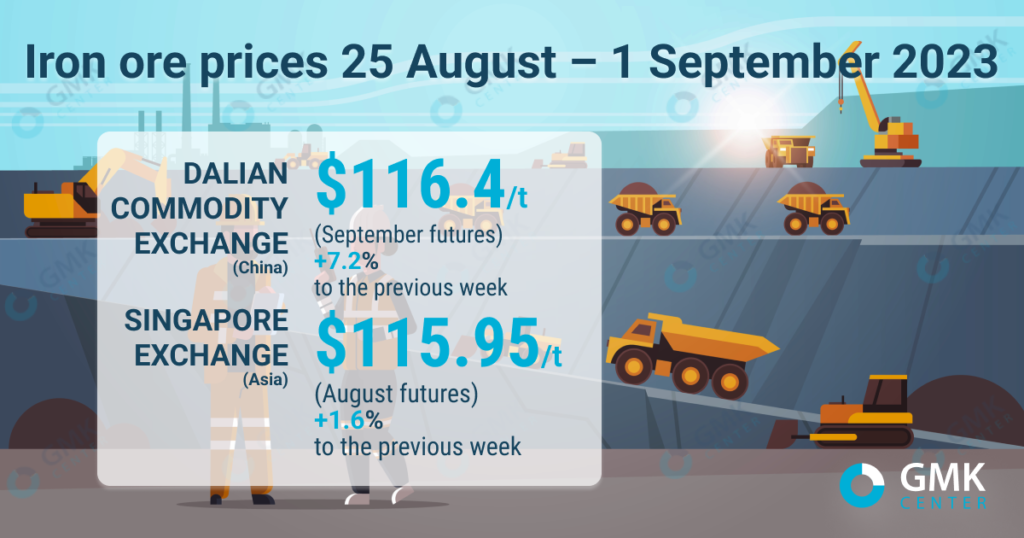 China's iron ore prices continue to rise on new government measures aimed at strengthening the real estate sector and market confidence. At the same time, the expected increase in inventories and concerns about a possible reduction in steel production in China are putting pressure on the market.
Last week, China's central bank and financial regulator announced it was easing some lending rules, including lowering existing mortgage rates and down payment rates in major cities Guangzhou and Shenzhen, to boost home sales.
"The latest flurry of macroeconomic stimulus has greatly boosted sentiment. If steel consumption improves further, demand for iron ore from steel companies will be supported," commented analysts at Huatai Futures.
At the same time, most Chinese steel mills are believed to be maintaining stable steel production in anticipation of a government order to reduce steel production in 2023, which is still not made public. In addition, against the backdrop of a shortage of scrap, metallurgists use more demand-generating iron ore in production.
As GMK Center reported earlier, the investment bank Goldman Sachs revised its price forecast for iron ore in the second half of 2023 downwards – by 12%, to $90/t. This is due to the projected oversupply of raw materials in the amount of 68 million tons and a decrease in the volume of steel production in China. ING analysts expect the price of iron ore to be $105/t in the third quarter, and $100/t – in the fourth.
---
---