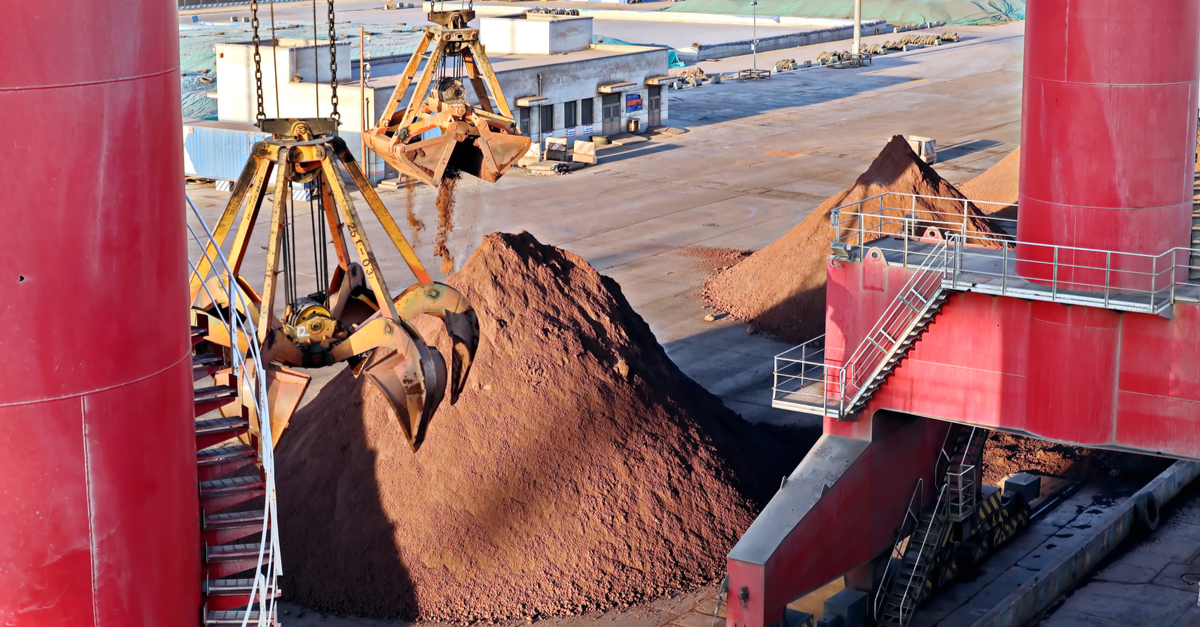 (с) shutterstock.com
Iron ore futures increased for the week of September 2-9, 2022 compared to the previous week by 7.4%
Iron ore futures in Dalian and Singapore for the week of September 2-9, 2022 rose by 7.4% from the previous week – to 720.5 yuan/t ($103.9/t). Nasdaq reports about it.
Thus, the iron ore prices increased in the period of September 2-9, 2022 to a two-week high, and the week's growth became the highest in the last 6 weeks.
Iron ore futures recovered on China's increased support for its local real estate market. Beijing also announced its intention to increase spending on infrastructure and thereby support the economy in quarantine conditions.
Earlier, the city of Zhengzhou promised to resume the temporarily suspended construction of all housing projects within 30 days. Against this background, the market expects the recovery of iron ore demand in October-November 2022.
Market sentiment was also boosted by lower-than-expected August 2022 inflation in China. This has renewed the hopes of the local industry for a further easing of the central bank policy of the People's Republic of China.
Sinosteel Futures analysts note that the average daily production of pig iron in China has begun to gradually recover against the background of restarting production of some steel mills. In their opinion, short-term demand will remain at a moderately high level, but the scope for increasing demand is limited.
In August 2022, China increased imports of iron ore by 5.4% compared to the previous month – to 96.2 million tons. On an annual basis, imports of iron ore to China in August 2022 decreased by 1.3%. In January-August 2022, the country's steelmakers reduced iron ore imports by 3.1% y/y – up to 772.9 million tons.
As GMK Center reported earlier, investment bank Goldman Sachs predicts a drop in the price of iron ore in the third quarter to $70/t. This forecast is based on the crisis in the Chinese real estate market.
China is the largest steel producer in the world. In 2021 Chinese steelmakers reduced steel production by 3% compared to 2020, to 1.03 billion tons. In 2022, the country plans to continue reducing production.
---
---